Zendesk
15.03.2022
Optimizing CX: 3 practices to improve customer experience
When it comes to improving CX (customer experience), you can be sure that your work in this area will never be finished. The technology to work with, as well as customer requirements, is constantly changing, so the help provided must match. 
CX plays an important role in customer retention. According to Zendesk statistics, 90% of users will use the company's services again if they like the customer experience and another 37% will recommend this company to their friends or acquaintances. Given these statistics, it is worth concluding that CX plays a significant role when working with customers. Evaluate the support department's performance with the tools step by step and identify areas for improvement. 
What CX optimization consists of
To optimize the customer experience, you need to be in the customer's shoes, that is, see it from the perspective – from visiting the site to paying for the service. Then you can begin to optimize CX based on your observations. Here are the factors to consider: 
Technical component

. Use only quality tools for collecting analytics, such as online customer surveys and Google Analytics. That way, you can directly understand what needs to be improved first. 

Product performance analysis

. You can also use analytics to understand where to improve your product or service from the customer's perspective. 

Optimizing communication channels

. You can also use phone, chatbots, messengers or email to provide your customers with product or service updates. Check whether you have all the necessary communication channels set up. 
This last point requires special attention because customers must have access to support through any channel of communication. The ability to access support through any channel gives customers freedom and comfort, which also positively affects the CX. 
According to Omnisend, the chance of buying from a company that offers omni-channel support is 287% higher than one that offers only one-channel support. 
Why optimize the customer experience? 
Today, companies must provide quality support to their customers at every touchpoint. After all, support requirements grow and change every quarter, and a good CX ensures that your new customers will turn into repeat customers. 
The statistics speak for themselves: 61% of customers will stop using your services after the first negative experience, and 76% after the second. Treat building a relationship with your customers as an enhancement of your company's value. The better you treat your customers, the more they understand the value of your organization and build a long-term relationship with you. 
3 tips for optimizing CX 
Unfortunately, there is no clear guideline or one-size-fits-all action to improve the customer experience. We've compiled three practices that can help you improve your CX and support department as a whole. 
Collecting customer data
Evaluate and analyze all the data about your customers that you have access to, namely: 
Structured data. They are also quantitative information such as names, transaction dates, geolocations, etc. All this data you can get with the CRM platform Zendesk. 

Unstructured data. This data refers to qualitative information. This can be the results of online surveys of your customers, mentions of your company in different social networks, and feedback. All of these metrics can help you put together the right CX and understand where to improve your product, site or service. 
To collect all this information, you can take advantage of the tools and features that the Zendesk platform provides. 
CX Assessment 
To understand if you're headed in the right direction, you need to regularly analyze your customer experience improvements. Determine which metrics you need for analytics and quarterly comparisons. You can also use CES metrics (a measure of customer experience with a company's product or service) or customer retention rates. 
Another way to gather an evaluation of your performance is to send customers a satisfaction survey or a "How likely would you be to recommend our company to others?" survey. 

Also, don't forget that you can include a comment feature on the survey, which will allow you to gather additional feedback. 
Data visualization
Another practice that can help you understand the journey your customer takes from finding your company to paying for your service is to create a customer journey map. 
To create such a map, you need to go through five basic steps, which are the same for any company: 
Awareness. To begin with, you need to find out how the customer became aware of your company. 

Interests. Whether the customer is interested in buying a product or service from you. 

Purchase. Document the moment of purchase. 

Experience. The moment the customer starts using the product or service. 

Loyalty. Whether the customer is happy with your product or service from the moment they start using it. 
The above steps are the basis for the customer roadmap. Once you have decided on these steps, you can add a few more: 
Departments. Determine which departments are involved in working with the client.

Problem areas. Find out what the customer is dissatisfied with or what issues they have encountered with your product/service. 

Opportunities. Find out how else you can help the customer. 
Once you have decided on the necessary components of the roadmap, you can move on to the process of creating it. To do this, you also need to follow simple steps so that your actions are not chaotic. 
Assemble the team. Select staff members who can be helpful in creating the roadmap, and who can also help in describing the client's journey. 

Conduct a concilium. Start by asking, "Where does the customer journey begin at our company?" Based on this question, your team members will be able to build a specific chain of customer actions. 

Define your map templates. This is where ideas and thoughts begin to take on a physical form. 

Identify optimization opportunities. Now that you've gathered all the necessary information, you can determine what needs to be improved. Don't give in to your instincts in this case, and improve only what you might think is necessary. Rely only on reliable information based on analysis and overall performance.
As a result, your client's roadmap may look like this: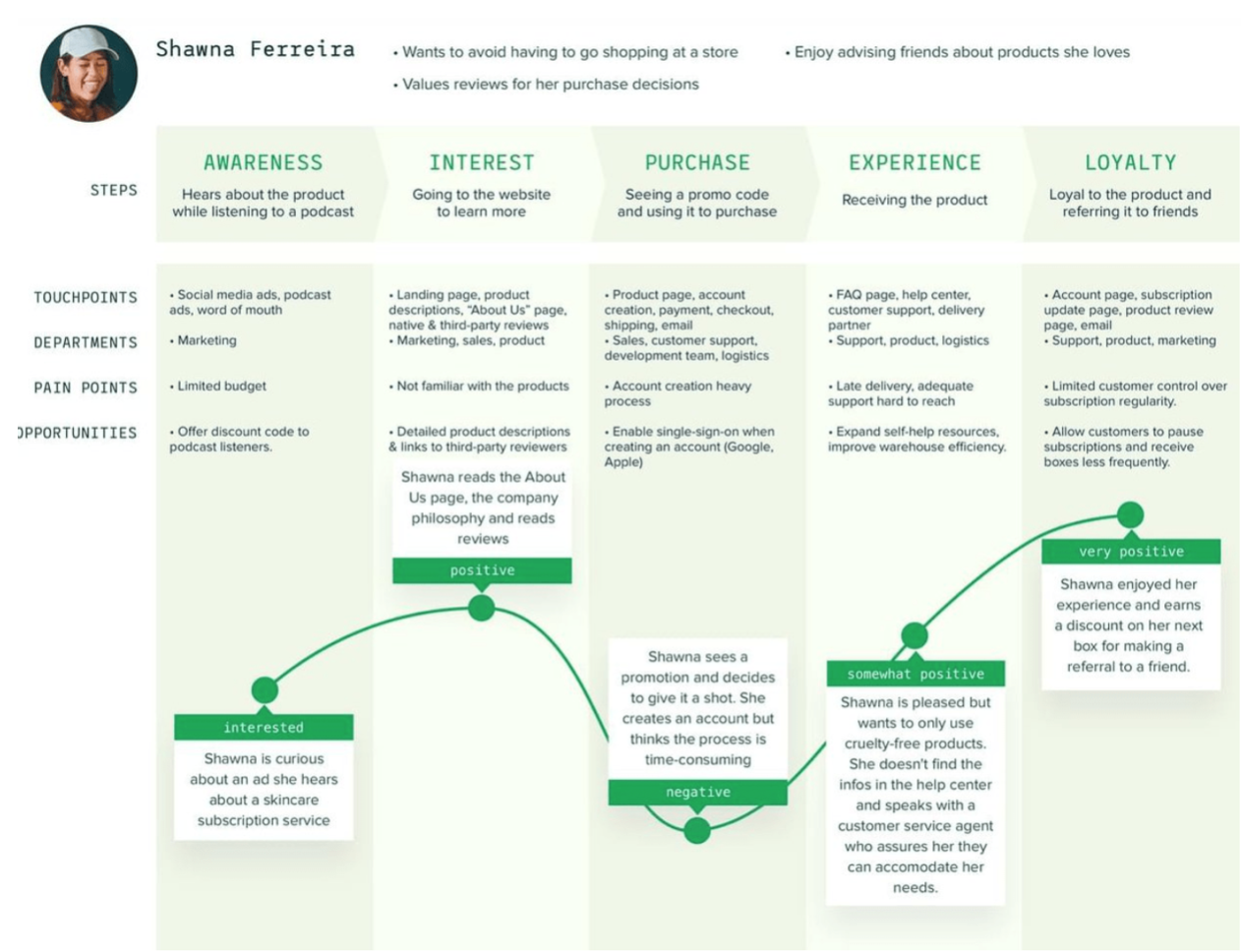 In some companies, roadmaps of this type are created individually for regular customers. And even if all the steps to create a map seem complicated to you, you can always count on the help of your CRM, which can collect all the necessary data for you. 
Optimize and improve your customer experience
The topic of CX improvement is always a long game. So don't think that a one-time improvement is enough. Quality customer support is available when you continually improve your approach when working with customers. 
For example, integrating CloudTalk with Zendesk provides the benefit of seamless customer communication management, enabling support agents to make and receive calls directly within the Zendesk platform. This integration streamlines customer interactions, enhances efficiency, and offers a unified view of customer data, leading to improved customer service and satisfaction.
If you need advice for the right approach when working with CX, you can contact Cloudfresh. The Cloudfresh team is a unique center of expertise for Google Cloud, Zendesk, and Asana. For these products, we can provide you with the following services: 
Customization;

Development;

Integration;

Training;

License;

Support.
Our specialists will help you optimize your IT infrastructure, develop integrations for better system interoperability, and help create completely new structures and processes for your teams, while our support center will provide you with the best customer experience!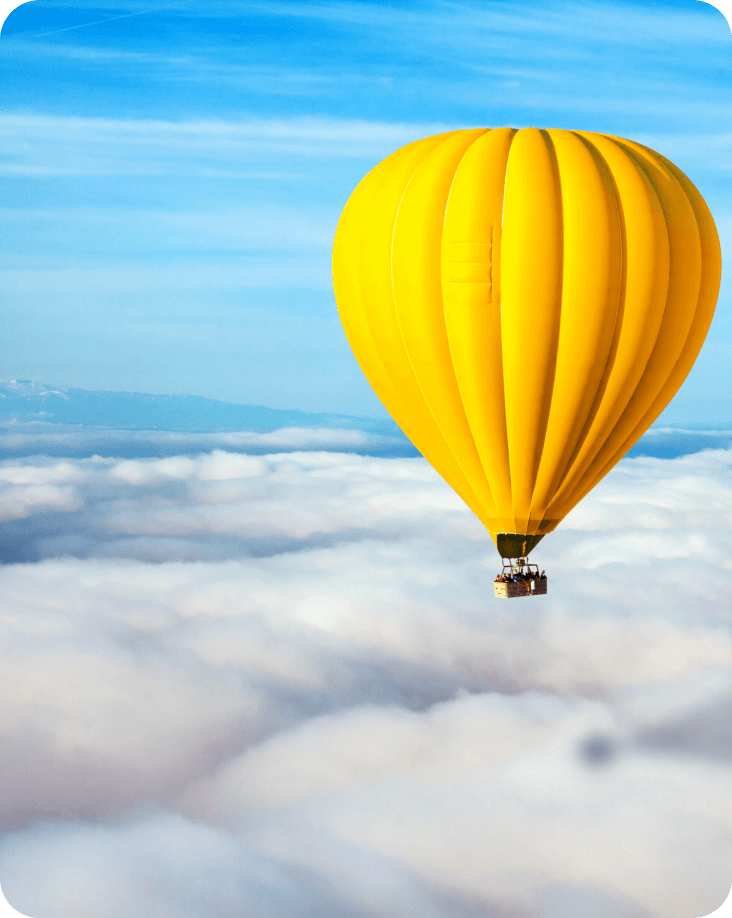 Get in touch with Сloudfresh