Asana
13.01.2022
Asana vs Monday: Which Project Management Platform is Right for You
In an era when we cannot imagine our work without constant planning, it becomes impossible to imagine project management without the appropriate software. Now, there is a huge variety of management platforms on the market, but let's be objective and look at the two largest and most popular platforms — Asana and Monday.
Asana and Monday are the most popular project management platforms available today. Both tools aim to streamline teamwork and increase productivity with intuitive interfaces and robust collaboration features. However, Asana and Monday have key differences that users should consider before choosing one.
This comprehensive comparison examines the standout features, pricing models, ease of use, and other factors that set Asana and Monday apart.
General functionality Asana vs Monday
You've probably already focused on these two tools for work and want to see which is better for you. To understand this objectively, we need to do some research and compare the functionality of the two platforms. But first, let's outline each platform in general detail.
Both project management platforms are very similar to each other. Although they have many features in common and similarities in design, it's hard to say which one is better. The right decision is to choose a platform based on the needs of your business. So…
Overview of Asana Capabilities
Asana is one of the pioneers of visual task management software. Its interface allows users to visualize workflows using boards, lists, timelines, calendars, and more. Key features include:
Task management with the ability to assign due dates, set reminders, add comments and attachments
Project overviews through customizable dashboards and calendars
Team collaboration through shared workspaces and conversations
100+ app integrations with tools like Slack, Dropbox, Google Drive and more
Universal Search to quickly find any task or project
Portfolios for grouping related projects and initiatives
Timeline view to plan and schedule projects from start to finish
Asana is particularly suitable for marketing teams that need to manage complex campaigns with many moving parts. The timeline view provides an intuitive way to sequence tasks and milestones. Asana also makes it easy to track the progress of ongoing projects through its portfolio feature.
If you can't get enough visualization of your work plan or want to visualize a whole range of tasks or even an entire project, then Asana is the way to go. Asana is a project management software system for businesses of all sizes. The platform is great at helping you create a visualization of your work, as well as providing all the features you need to manage your tasks. Asana also offers more than 100 integrations, so you can easily communicate with your colleagues or manage documentation.
Both large companies and small businesses can use Asana. Here, you can distribute marketing tasks or build a strategy for future work. You can do all this on boards or even on timelines. This is one of the few tools that allows you to arrange tasks on a timeline. So you can see how much time you have to complete the task.
Another unique feature of Asana that you won't find on any other platform is the ability to create Universal Reporting. This feature allows you to create and upload analytics on your work in just one click.
In addition to all the features to work with, Asana has a fairly clear interface that is easy to get used to. So you won't need to spend much time training new employees.
Although Asana and Monday are very similar to each other, the former platform has more functionality. So, let's take a look at what Monday has to offer.
Overview of Monday.com Capabilities
Monday takes a spreadsheet-style approach to project management. The platform structures data into tables and boards composed of columns and rows. Noteworthy features include:
Workspace customization with column types like status, people, timeline, numbers, and more
File attachment and comments on individual cells
Automation through triggers and flows
Time tracking on tasks
Charts and dashboards for data visualization
iOS and Android mobile apps
SSO security integrations with Okta and OneLogin
The modular board layout promotes flexibility in organizing teamwork. Teams can also save time on repetitive tasks through Monday.com's automation tools. The software is great for teams that need to manage and track quantitative data, such as inventory, budgets, and sales figures.
As with Asana, Monday provides visualization of all workflows, easier collaboration, and the ability to track workflow as a whole. The platform's control panel is also located on the left side and provides access to whiteboards, timelines and other work areas. Whereas in Asana, you can create cards from a task and it's as convenient as possible, Monday is much more convenient to view as a table. Your tasks are broken down into cells and you can highlight their priority, deadline and execution status. You can also view tasks in card form in the same order, but you may get sore eyes because of the color design.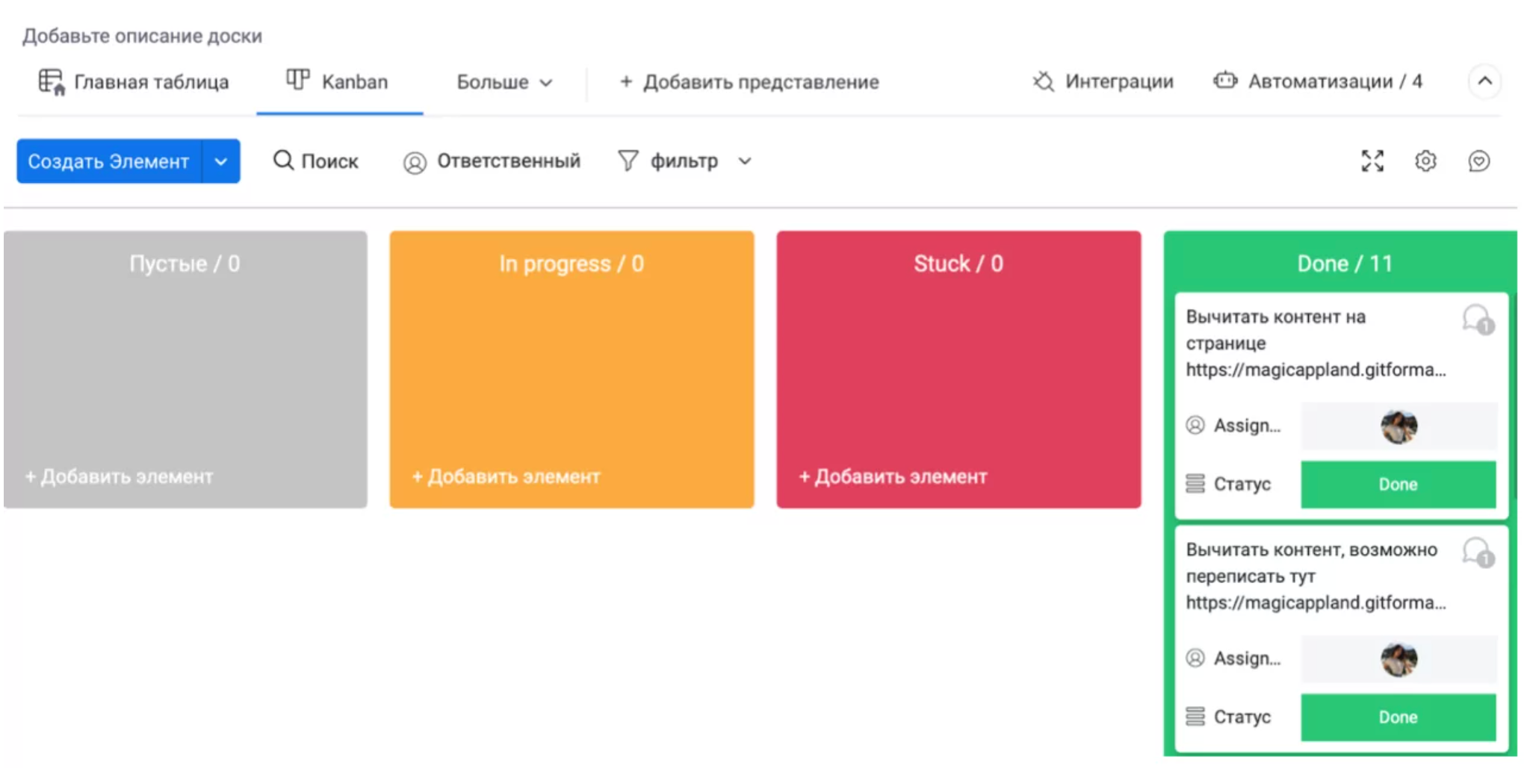 You can also view your tasks on a timeline, which is like a calendar. Asana provides the same function.
For those who like user-friendly and creative interfaces, it's also worth noting that Monday sometimes provides thematic design, which you can notice if you move the task to the "Done" status. Such a little thing will lift your spirits during the holiday season.
Tasks in Monday can also be stretched and enlarged, rearranged and simply moved around. You can also customize charts to visualize tasks in more detail.
You can also easily combine tasks into single portfolios or "divide" the platform. This will allow you to keep track of your tasks in parallel with those of other departments.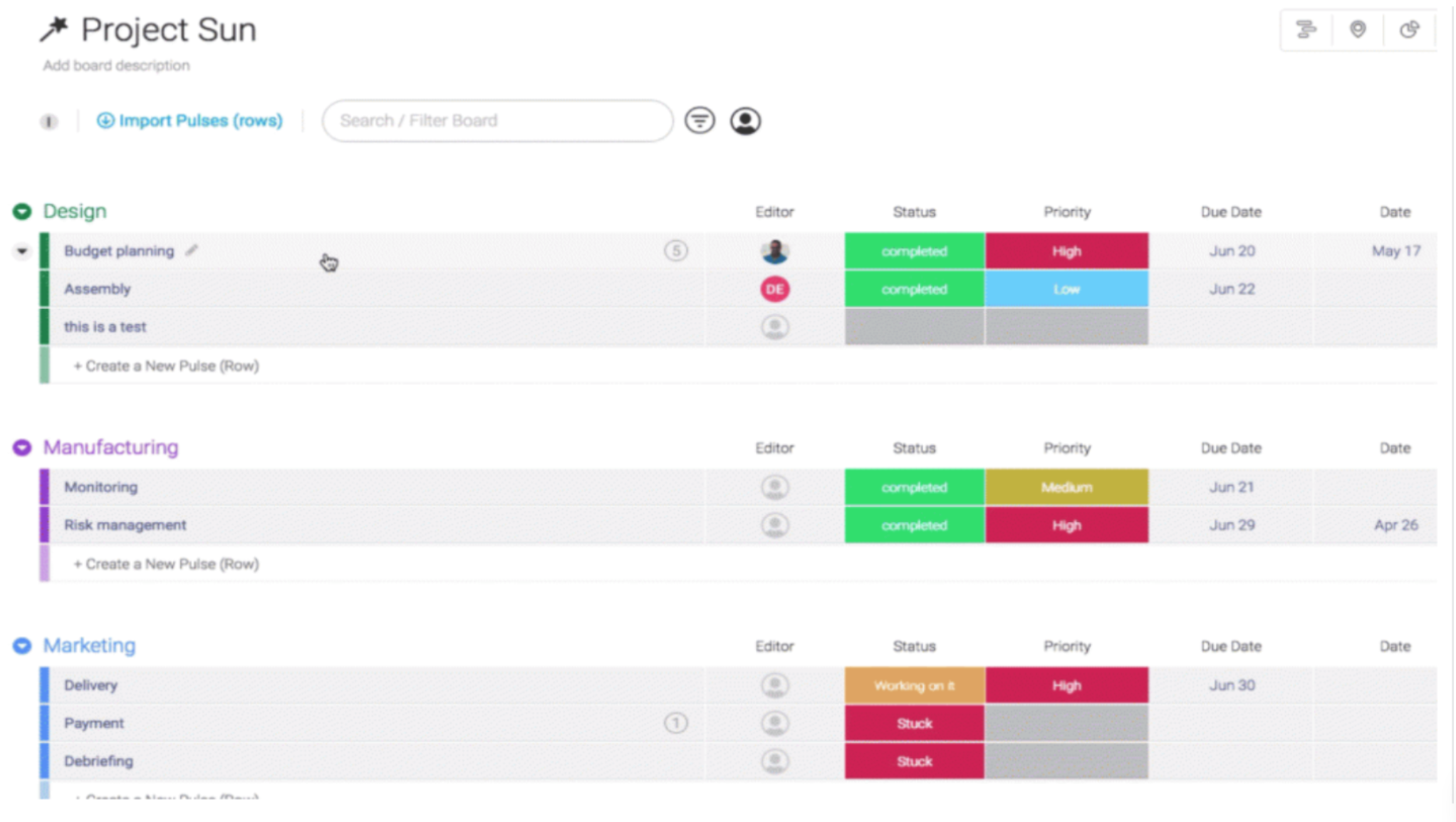 If we compare Monday vs Asana project management tools, we can say that the two platforms are made on the same principle. Both tools help you visualize your work in a convenient format. Monday is more for those who care about color code and task design. On the other hand, Asana is designed in a more practical style and offers a wider range of functions, such as Universal Reporting.
Ease of Use: Asana and Monday Comparison
Both Asana and Monday.com aim to provide intuitive interfaces that teams can quickly adopt. Here's how they compare when it comes to usability:
Onboarding experience: Asana offers interactive video tutorials, while Monday.com provides live onboarding sessions. Both make it easy to get started.
Learning curve: Asana has a slight edge. Its interface resembles other collaboration apps like Trello. Monday requires more upfront configuration.
Mobile experience: Monday.com's mobile apps have a more robust feature set than Asana's stripped-down mobile experience.
Navigation: Asana makes it easier to switch between different views like boards, calendars, and timelines. Monday.com requires some digging to access specific functionality.
Overall, Asana provides a more intuitive user experience out of the box. Monday.com gives teams more control to customize their setup but requires more learning to master its extensive configuration options.
Pricing and integration Monday com versus Asana
Both platforms offer the same price breakdown. You can choose between four packages, the first of which is free, i.e. trial. Although Asana is slightly more expensive than Monday, the overall pricing of both platforms varies in the same price range.
| Plan | Asana | Monday.com |
| --- | --- | --- |
| Free | Up to 15 users with basic features | Unlimited users with limited board views and storage |
| Paid Low-Tier | Premium: $10.99 per user/month | Basic: $8 per user/month |
| Paid Mid-Tier | Business: $24.99 per user/month | Standard: $10 per user/month |
| Paid High-Tier | Enterprise: pricing available upon request | Pro: $16 per user/month |
Asana's first free plan allows you to collaborate with as few as 15 people. That said, the functionality will be a bit limited – you won't be able to get proper support or improved security. Nevertheless, this plan is great for small companies or freelancers.
The free Monday plan offers more functionality and allows you to use 200 templates and 20 types of columns.
Now, discussing more technical features that differ between the two platforms is worth discussing. For example, Monday is more secure because it offers SSO with popular applications such as Okta and One login. But Asana wins when it comes to integration, offering more than 100 connectivity options. You can see more details in the table below.
Difference between Monday and Asana Comparison Chart

So, Which is Better, Asana or Monday?
Now you know all the most basic features of both platforms, you can make a clear choice as to which project management tool suits you best. Asana still has a more flexible, broader functionality and a less flashy design. By "flashy", we mean emphasizing using color code that catches the eye. Although Monday is very similar to Asana, it still has more limited functionality but better security. Both tools will suit both large enterprises and small companies.
Teams that need visual task boards and project timelines: Asana is better suited for this use case.
Teams that want spreadsheet-style data organization: Monday.com allows this through its column types and cell-based structure.
Budget-conscious teams: Monday.com has cheaper pricing tiers, especially for large teams.
Teams managing quantitative data: Monday.com makes it easier to collect, analyze, and visualize numbers.
Marketing teams: Asana caters well to the needs of marketing teams through its campaign and timeline management features.
Teams that value ease of use: Asana is faster to get started with and learn compared to Monday.com.
In summary, Asana excels at helping visualize team workflows using its boards and timelines while providing a highly intuitive user experience. Monday.com appeals to teams that want the flexibility to track quantitative data their own way through customizable tables and charts. Consider which platform aligns closest with your team's priorities and project management style.
Perhaps you still have questions and would like to clarify the compatibility of your business with the Asana platform. You can easily ask for Asana help from Cloudfresh consultants.
The Cloudfresh team is a unique center of expertise for Google Cloud, Zendesk, and Asana. For these products, we can provide you with the following services:
Customization;
Development;
Integration;
Training;
Support.
Our specialists will help you optimize your IT infrastructure, develop integrations for better system interoperability and help create completely new structures and processes for your teams, while our support center will provide you with the best customer experience!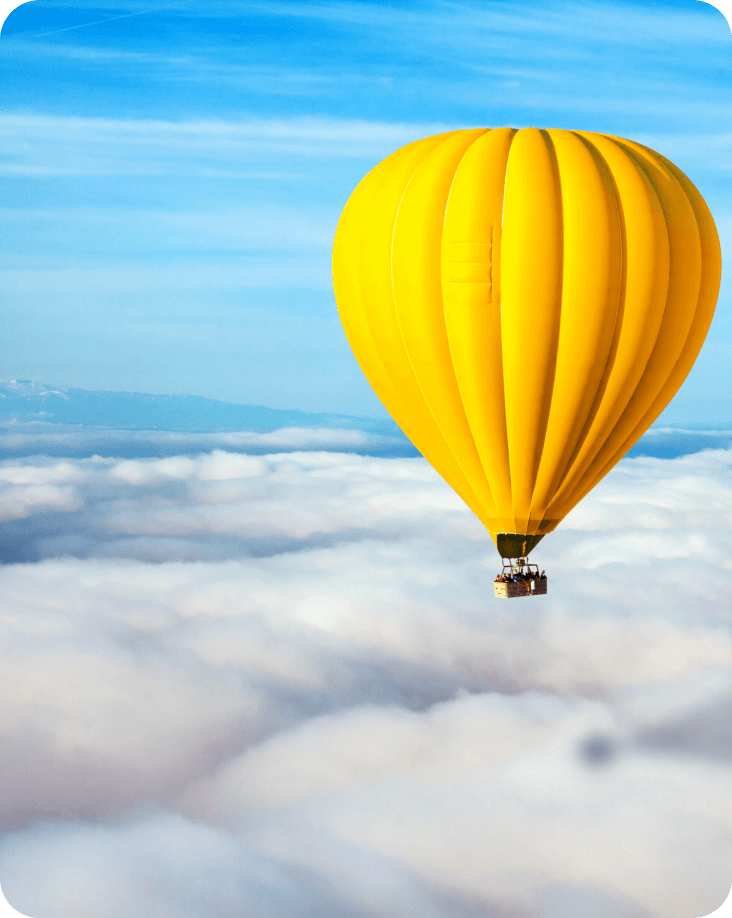 Get in touch with Сloudfresh