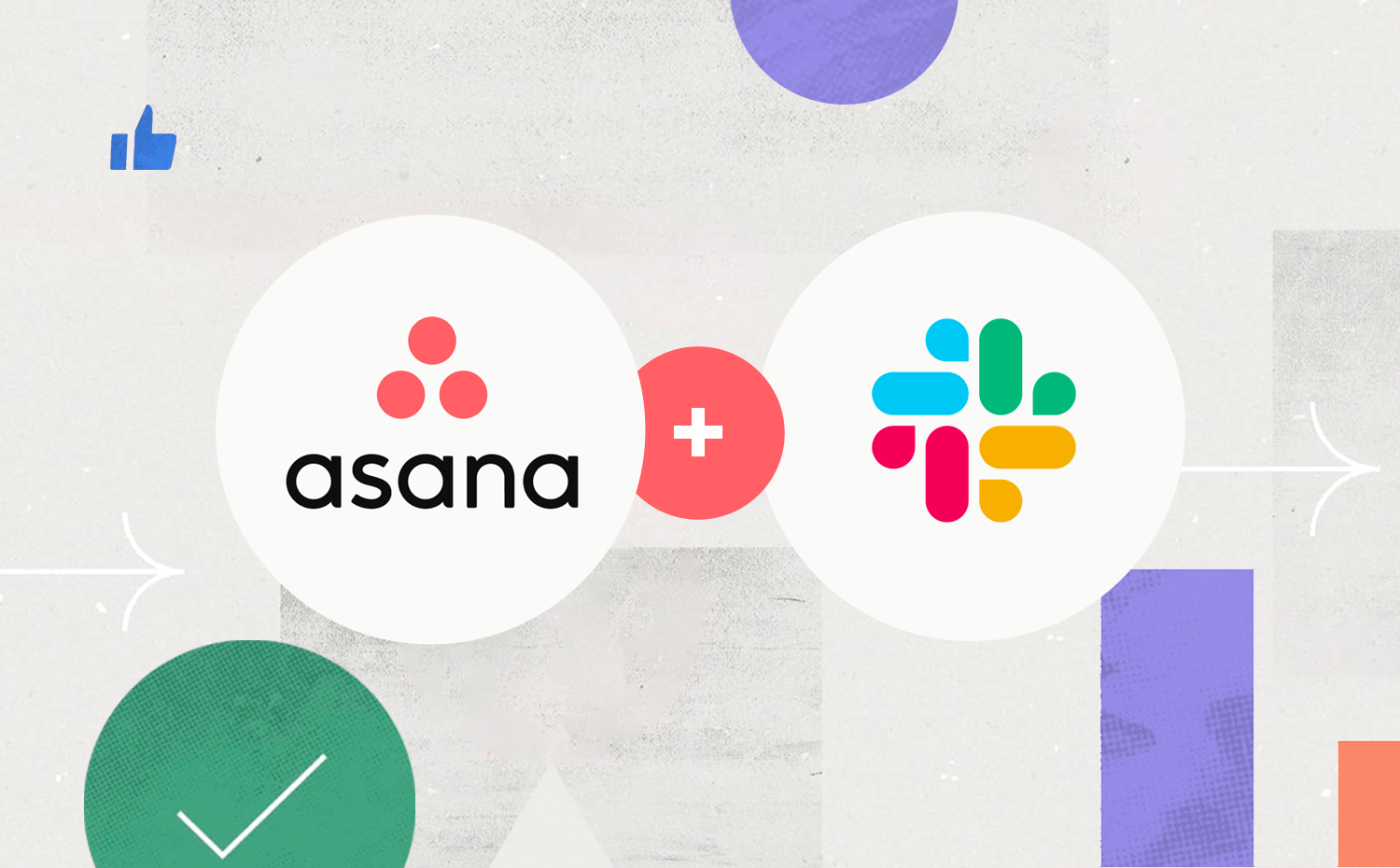 If you ever wonder how you can transform your workflows while choosing a new tool and keeping your teams synchronized through other familiar apps for your team. With Asana, it's as easy as it's ever been.
Firstly, let's see what Asana is. It is a project management platform that enhances your team's productivity by offering different solutions to control your workflow, track your progress, analyze employee performance, and monitor your project through all stages. With a seamless work transformation, Asana also allows you to create one space where your team can efficiently collaborate through various integrations.
Asana is partnering with many companies worldwide to find the right solutions according to your team's needs. All the integrations are entirely safe, so your data is secure and protected whether you use 2, 10, or 50 different integrations. With Asana, it's easy to get things done with minimum actions and maximum changes.
In this blog, we would like to tell you more about one of the popular Asana integrations – Slack, a messaging app for businesses that many employers love worldwide.
What are the benefits of this Slack and Asana Integration?
With the Asana and Slack integration, teams can collaborate more effectively by turning their ideas discussed in Slack into the right tasks and projects in Asana.
While Slack helps the team coordinate and chat with your team in real-time, Asana lets you track everything you are working on. So, combining these tools is a great way to manage the workflows, plan, prioritize, and analyze your performance while discussing everything you need right away, and go from questions to actual tasks.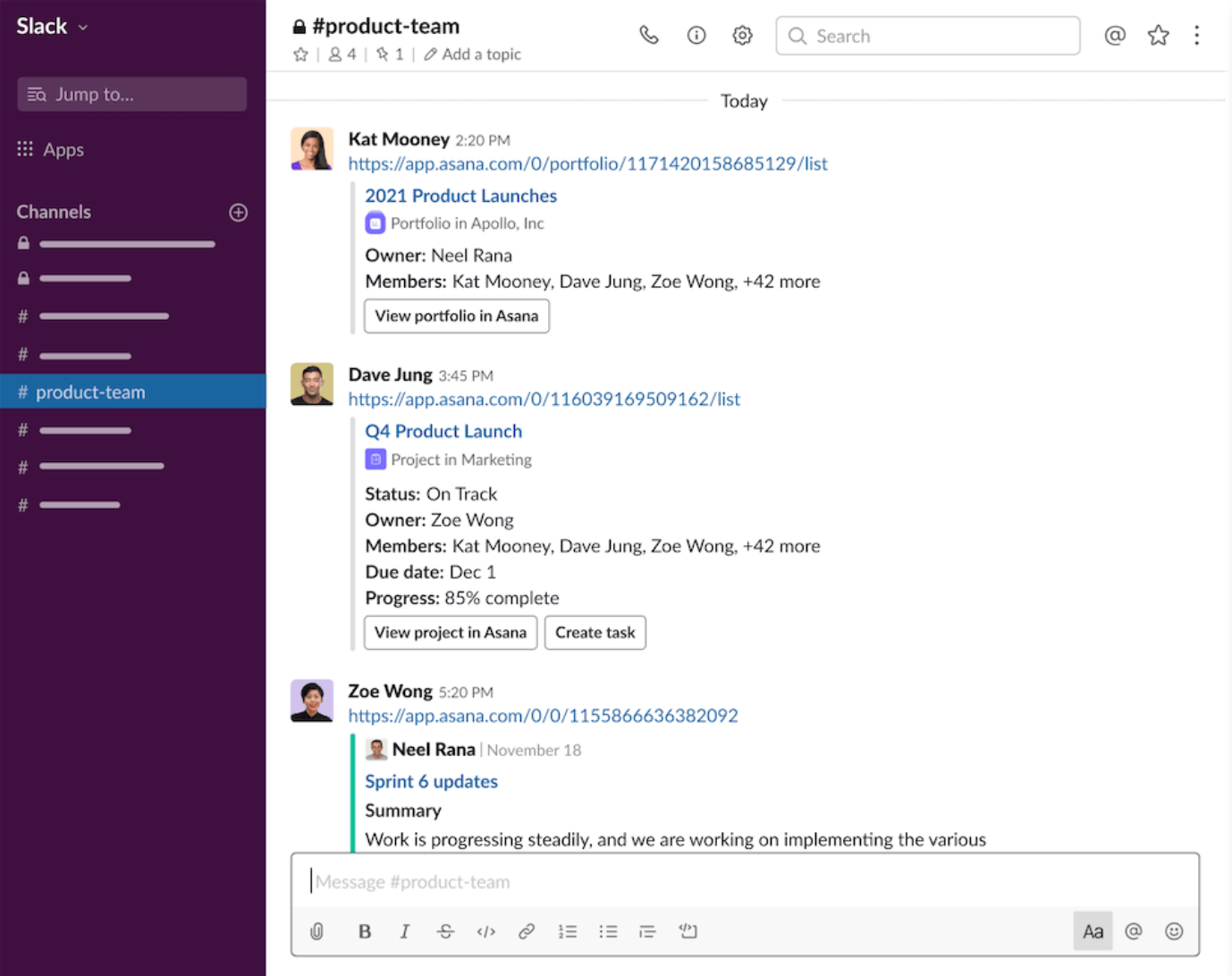 The Asana and Slack integration helps to:
Keep everyone posted about what every team player is doing and by when.
Assign, comment, mark the tasks complete, or add the task to an existing project immediately via Slack.
Connect your particular Asana project notifications to the specific Slack channel
See messages in Slack with the latest changes once something in your Asana project is updated.
Take action right from Slack while being notified in Asana to be an assignee for some tasks.
See Asana data like tasks, milestones, projects, portfolios, and more
This integration also speeds up your work by enabling you to resolve more requests that come to your Slack by creating tasks in Asana just in a few clicks. While Slack helps you to move faster, Asana ensures that all the essential information and tasks do not get lost and remain in the necessary project.
And even more?
One of the bases of Asana workflow transformation is automation, above all. To limit the manual work and waste of time for some routine tasks, Asana offers its users different automation solutions. One such great tool is Rules, available for customers using Asana Premium, Business, and Enterprise.
You can create Rules in your project by establishing a trigger that will activate your rule and perform the action automatically. For example, the rule can assign a task to a specific team member (your action) when the due date is set (it's your trigger). It turns your routine tasks into automatic actions and streamlines your work processes.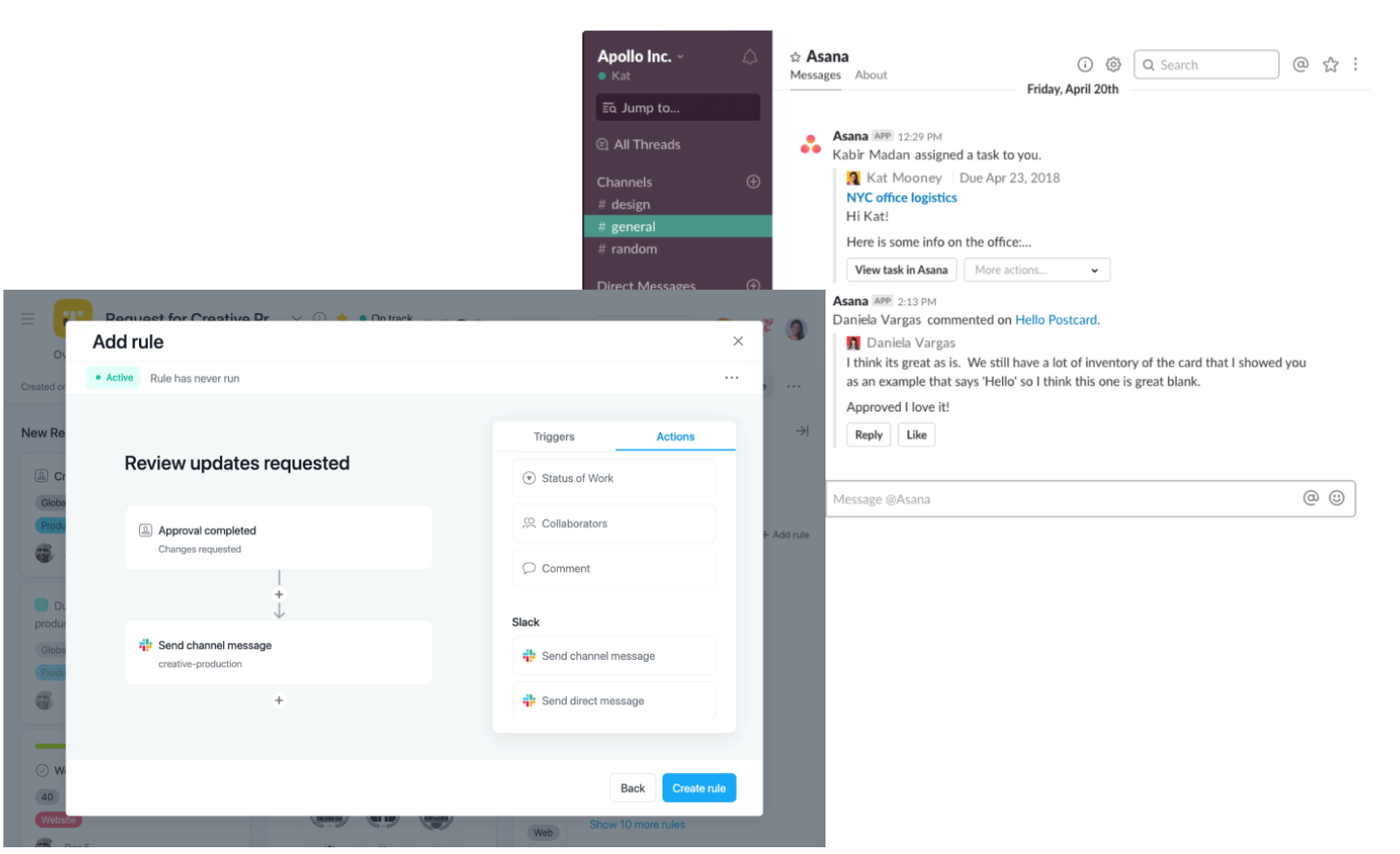 With Slack and Asana Integration, you can automate your processes even more by combining Rules and Slack. With Rules, you can automatically send a message to a Slack channel or a particular team member based on the trigger you established in Asana. With this solution's help, your workflow becomes more optimized while your customizable processes improve your teams' efficiency.
How to integrate Asana with Slack?
Going from ideas and requests to to-do lists never felt so convenient. How do you set up this integration? For setting up the Asana & Slack integration, you should follow the next steps:
Firstly, sign up for a Slack and Asana account.
Visit Slack for instructions to authenticate your account.
Type "/asana" in Slack to list, create, complete, or comment on tasks.
Suppose you want to discover more about your opportunities with the Asana project management platform and the pricing plans, dive deeper into accessible tools, or get the free 30-day trial. In that case, you can visit our Asana support page or contact our Asana experts.
We have also prepared special professional packages of our services based on what our customers often request.
Cloudfresh is a unique hub of expertise for Google Cloud, Zendesk, Asana, and Gitlab.

By cooperating with Cloudfresh, you get the following:
Best implementation services
First-class support
Audit and consulting
Team training
Development of integrations with other systems
Simple payment by invoice in different currencies ;
Collaboration in your native language;
Extensive professional support.
Contact our team to enhance employee productivity and customer satisfaction by reimagining your workflow architecture from scratch with a leading project management tool.