Asana
01.03.2022
New team features with Asana Flow
Asana's main goal is to make work in companies as flexible and convenient as possible for each employee. Erasing the boundaries of collaboration between departments is the primary responsibility of the project management platform. That's why Asana provides us with the new Asana Flow feature set, designed to provide easy coordination between individuals and departments in a company. 
In today's realities, achieving the same goal in a large-scale company can be a complicated process. Departments deal with their own responsibilities, whilst also  having their own functionality and tools to work with. Thus, there is cross-functional work on a project. 
Asana Flow provides flexibility, which means the ability to clearly prepare a common task plan for all departments or for individuals in the company and build workflows from start to finish, with careful consideration at every step. 
Set up your workflow step by step with Builder 
Completing tasks across different departments in a company can be problematic, especially since different departments use different tools, regulations, and documentation for work. At the same time, managers must be prepared to manage workflows remotely. Coordinating multiple projects across multiple departments requires a feature-rich tool on the platform. 
Asana takes the needs of large companies into account and has created the Workflow Builder tool. It is a point-and-click tool. Workflow Builder gives you the ability to build and visualize the workflow step by step and with multiple departments in the company. Create and visualize entire workflows and write in the details. 
Another advantage of the Workflow Builder tool is that you can use common tools and integrations, such as Slack, Adobe Creative Cloud, Salesforce, Zoom, and other familiar tools you're used to using in Asana.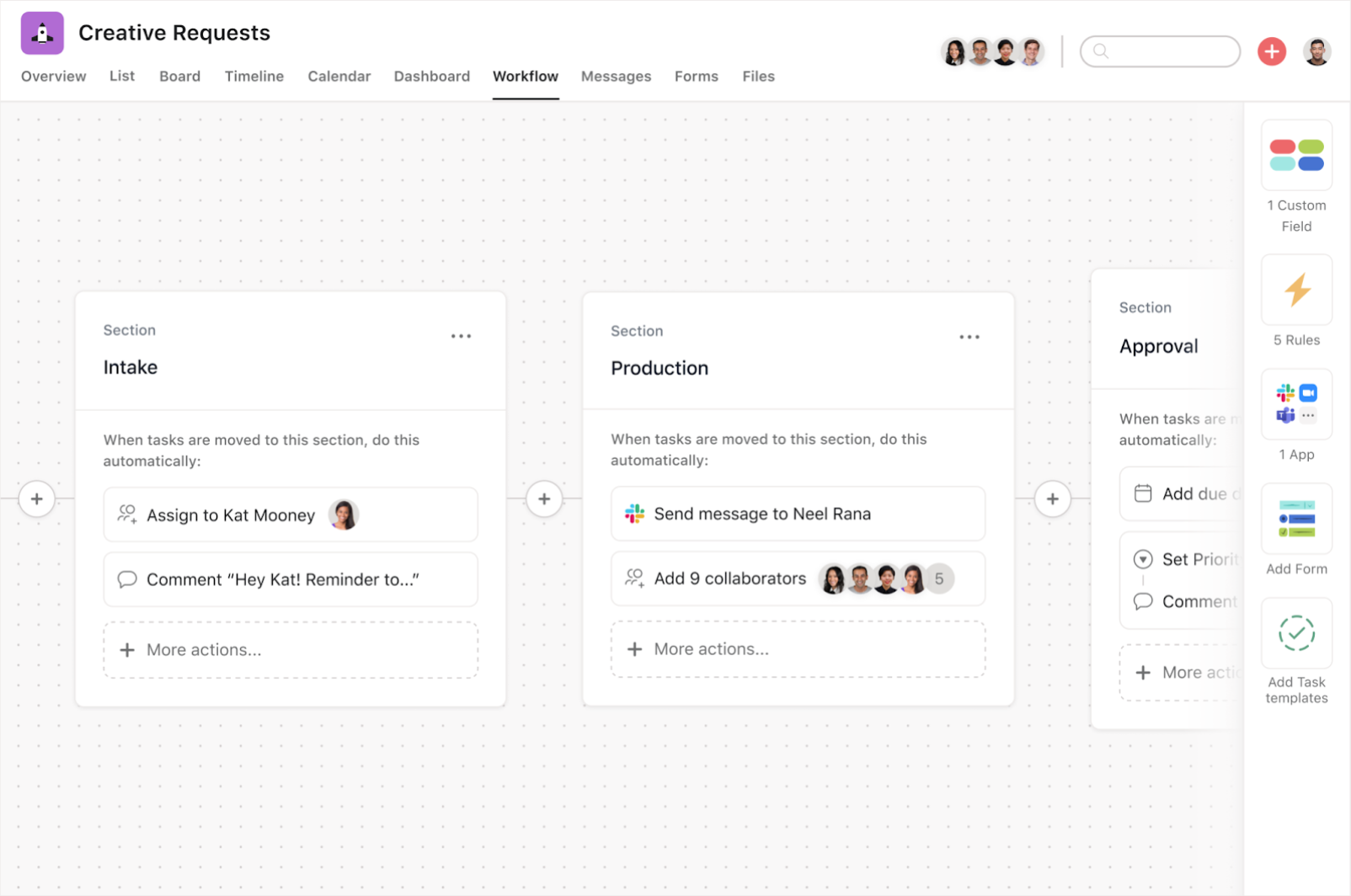 Use the best templates for repeat work 
Do you already have templates on the Asana platform that have been used before and that are relevant at all times? Now imagine having an entire library with templates for work and tasks that you or other brilliant minds in your company have compiled. With a library, you can use them over and over again and store them in one convenient place. A nice bonus: now you can use templates created not only within your company, but also templates from leading organizations that also use Asana. 
Need to start a job or project from scratch? Then use templates from the library that can breathe new life into your work and give you the best practices for working in Asana.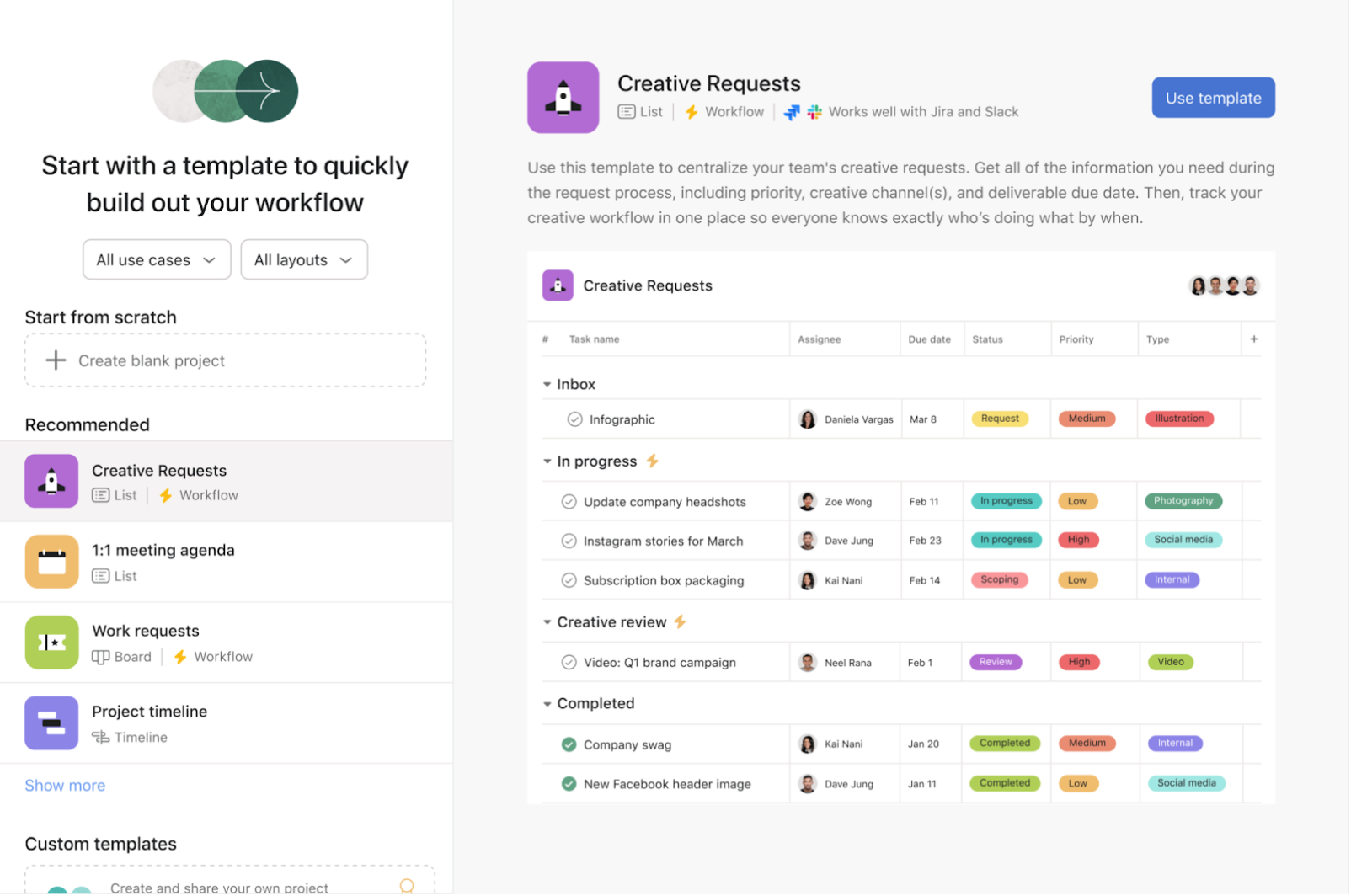 Line up your workload with the Home function 
For a productive start of the day, Asana suggests you start with the Home feature. This is a new tab in the sidebar where you can see all your current tasks and projects, as well as who you'll be interacting with. You can also connect with colleagues in this tab and learn about the latest updates. The Home widget will give you a 360 degree view of your current tasks and projects, as well as show you the people you are currently interacting with. The Home tab is still being improved, and Asana plans to integrate new features in the near future that will differentiate between personal and project tasks.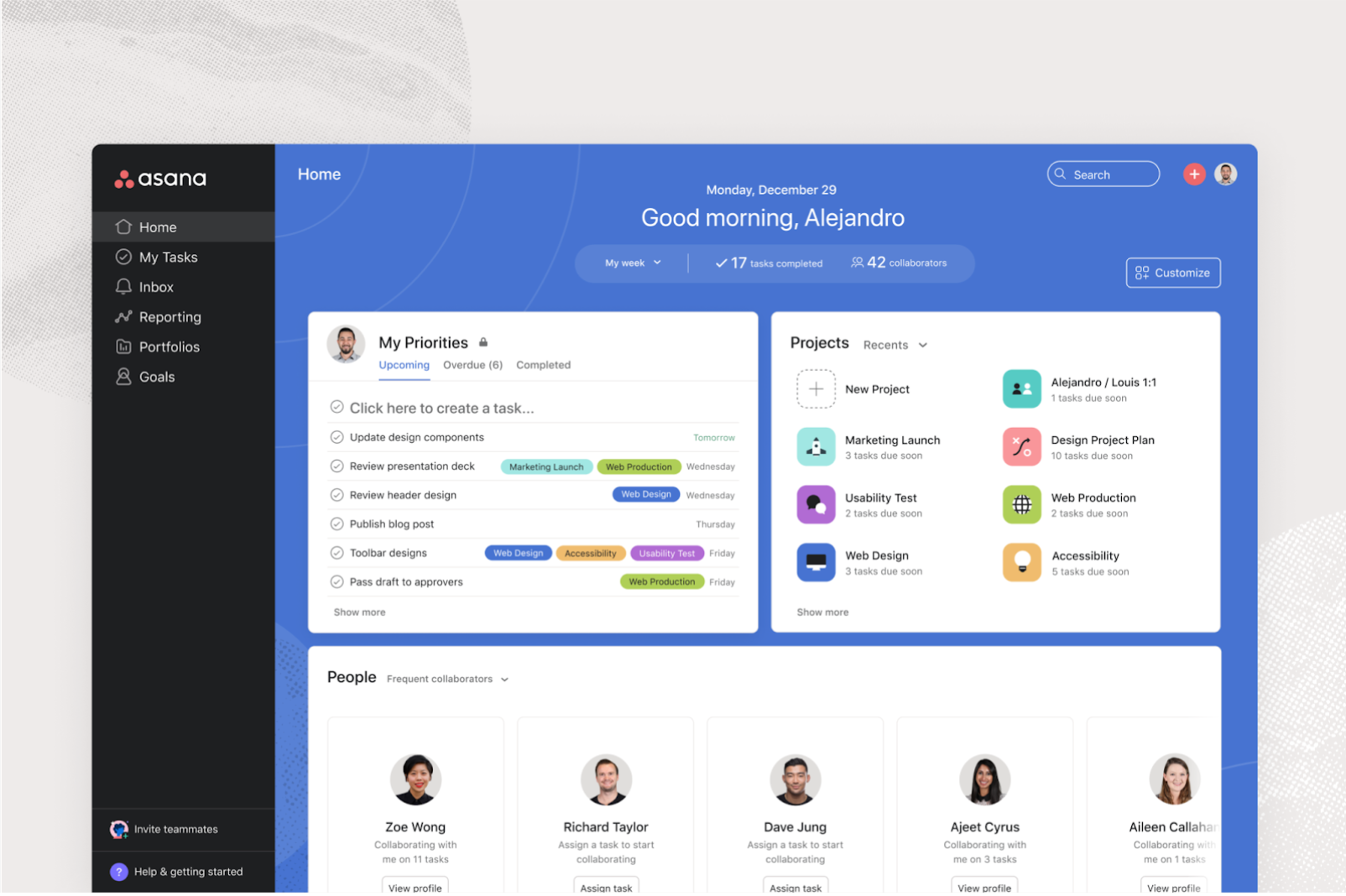 Control your work processes with Universal Reporting 
Returning to the issue of working on projects across multiple departments at once, you need to see a complete overview of the workflow. The Universal Reporting tool can help you with that, a versatile feature that provides you with a report on the work within one or more departments. Here you can look at your team's productivity from a technical perspective and find weaknesses. You can also see how your progress moves in real time. Universal Reporting can be used as a finished work report, so it's easy to upload from the platform. Where previously you had to spend one to several days to create progress reports, now you can get a report within an hour.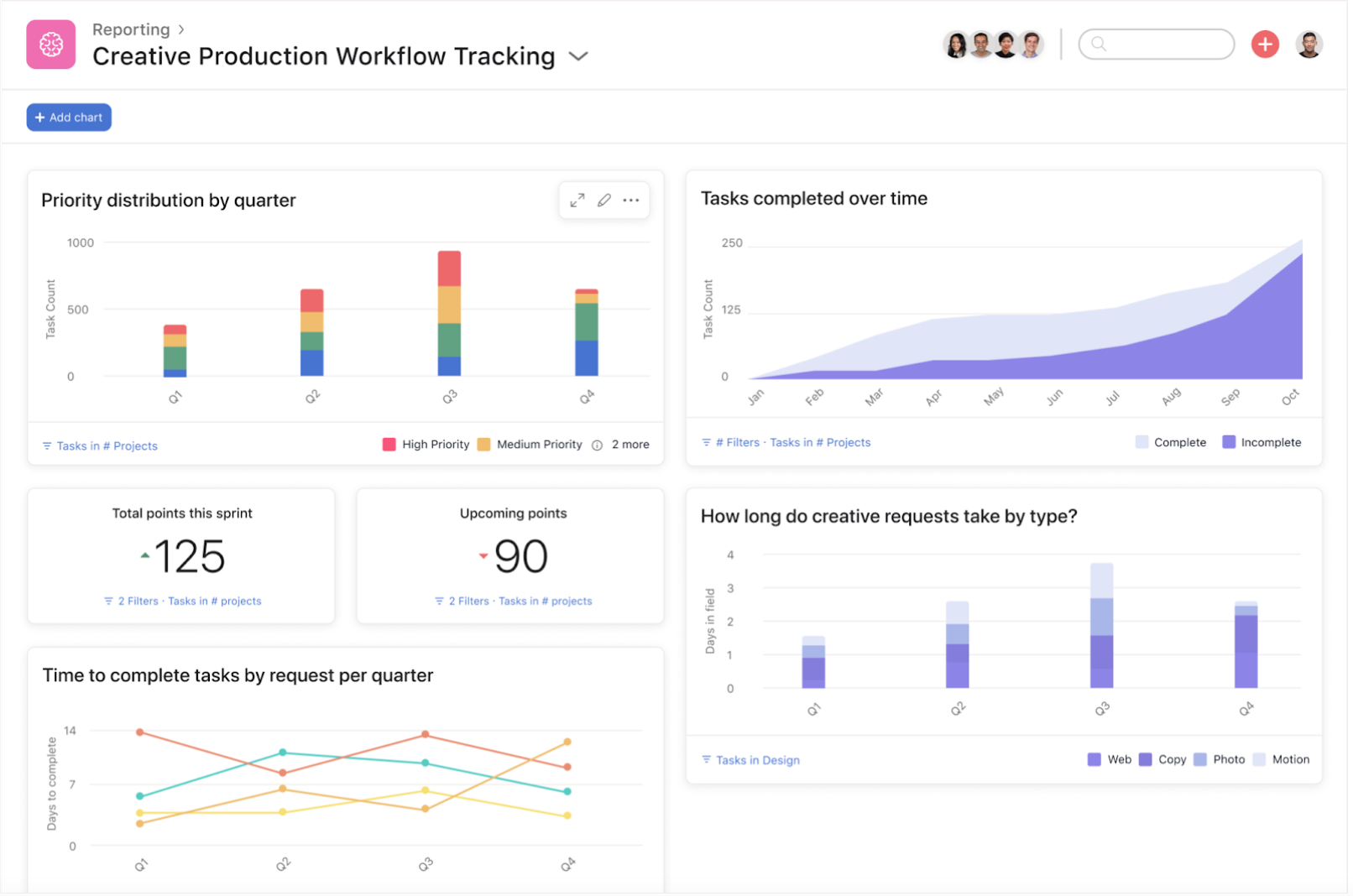 Try Asana Flow in action
Are you actively using Asana or just about to upgrade to a project management platform? Then you can get help from the Cloudfresh team, where Asana experts can help you with installing or configuring new features. 
The Cloudfresh team is a unique center of expertise for Google Cloud, Zendesk, and Asana. For these products, we can provide you with the following services: 
Customization;

Development;

Integration;

Training;

License;

Support.
Our specialists will help you optimize your IT infrastructure, develop integrations for better system interoperability, and help create completely new structures and processes for your teams, while our support center will provide you with the best customer experience!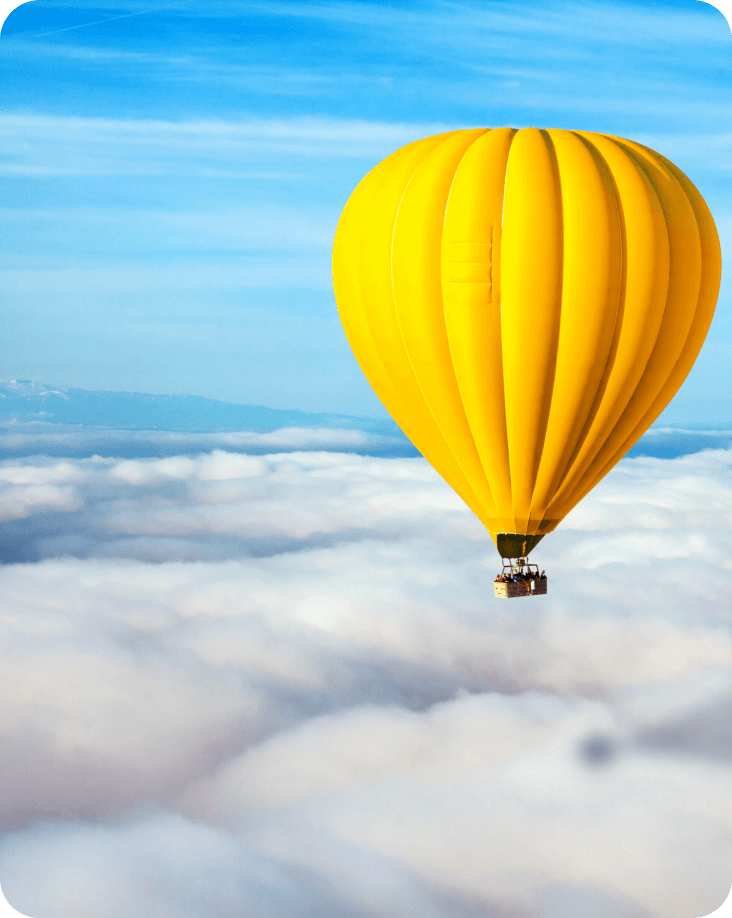 Get in touch with Сloudfresh