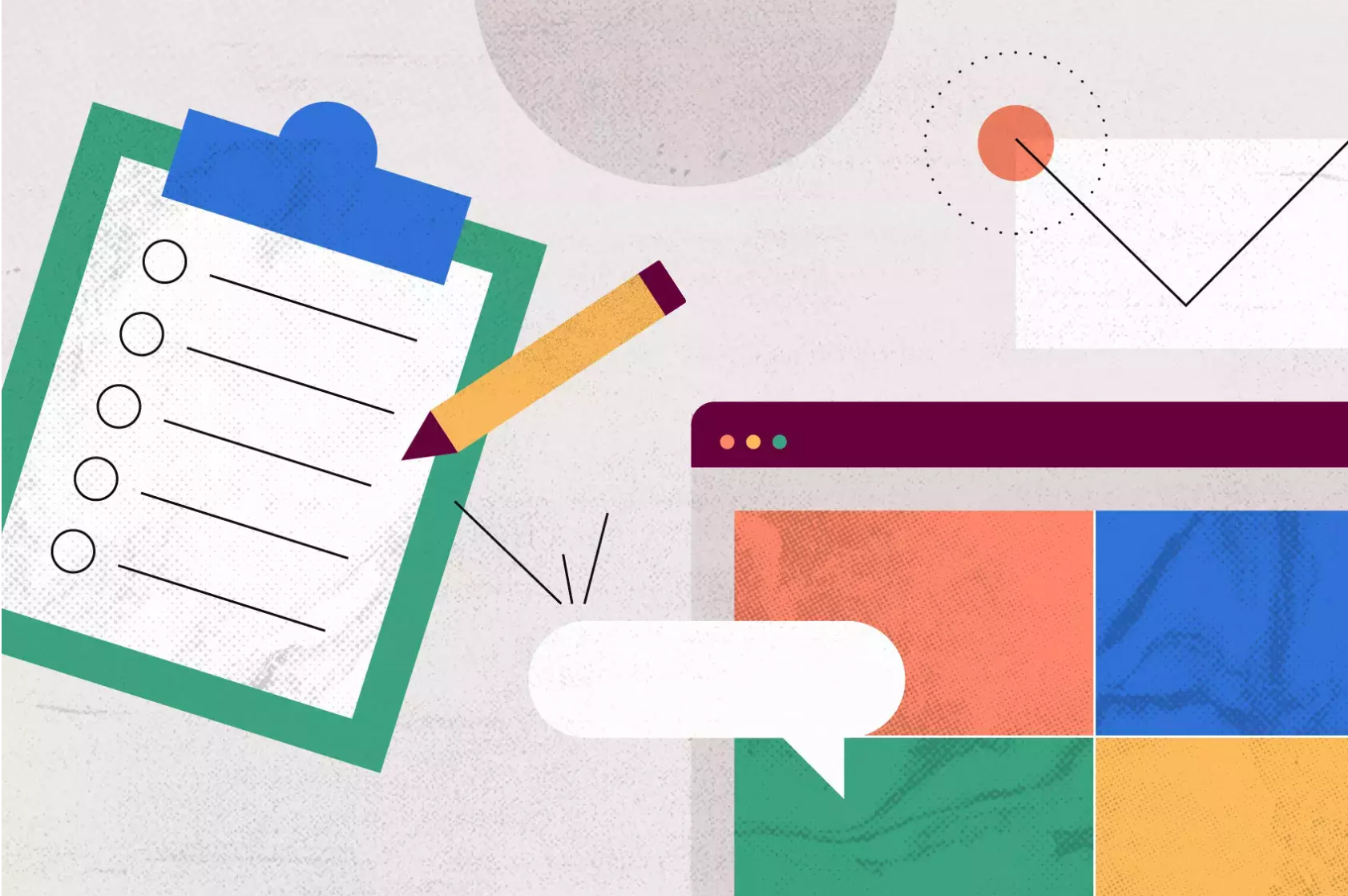 According to Asana's Anatomy of Work Global Index, workers usually spend around three hours per week on unnecessary meetings. It does not mean that all meetings are bad and unproductive. It shows that we should care more about the quality of our meeting time spending, not quantity. So, how to make our meetings more effective and simultaneously start to spend less time on them? Here, the meeting management starts to play its role.
What is meeting management?
Meeting management includes all your actions before, during, and after the meeting to provide the most effective results out of your team's syncs. Efficient meeting management provides all the participants with the information they need to attend a meeting, helps them to understand the meeting goal fully, and makes the time spent on the syncs more efficient.
Why is it so important to manage a meeting?
Meeting management best practices allows workers to spend less time without the risk of being less engaged in a process and to focus more on strategic and precious tasks. The productivity of meeting management correlates with the efficiency of your teamwork and your business results in general. So, how do you plan and run effective meetings?
Effective meeting management: what to do before, during, and after your meetings?
Before the meeting
Define the purpose of the meeting
The meeting purpose is what you need to achieve during the meeting. So, it includes the topics that should be discussed and the decisions that should be made during the time you spend in sync with your team.
This first step of the meeting management enables you to understand whether you need this meeting. Asana recommends the three steps to define your meeting's purpose: 
Keep your team focused on the precise and achievable goal of the meeting.
Prepare and list all the topics needed to be discussed.
Evaluate and highlight topics that should be discussed to achieve the meeting goal.
Determine who should attend the meeting 
Limiting the number of attendees is essential to conducting a productive meeting. All the participants should be the ones who are required to make the decisions to achieve the meeting goal you determined previously.
After the meeting, you should also send a note to other colleagues, who should be aware of the situation but are not required to make any decisions according to your goal.
Define roles and responsibilities
Before the meeting, it is important to determine the role of every attendee to clarify what should be prepared and who is responsible for this. You can choose different types of roles. Asana recommends including in your meeting:
Facilitator, who is usually also a meeting organizer. This person should introduce topics needed to be discussed and keep everyone focused.
Notetaker, who is responsible for recording meeting notes. It is recommended not to always put the same person in this role. So, it is better to rotate workers responsible for that from one meeting to another.
Decision-makers. The ones who make the decisions according to previously determined meeting goals.
Contributors. These are the people who can provide some project updates, prepare some presentations, or make their input in some other way to help to achieve your meeting goals.
Prepare the meeting agenda
Preparing a meeting agenda can serve you for two objectives: meeting time control and giving the information to the attendees on what they should prepare to achieve meeting goals. The meeting agenda should be shared at least 24 hours before the meeting.
So, what to include in your meeting agenda? 
Meeting goal.
Meeting participants and their roles.
Meeting topics and the decisions you need to make during the meeting.
The duration and time for each topic.
Any supporting materials.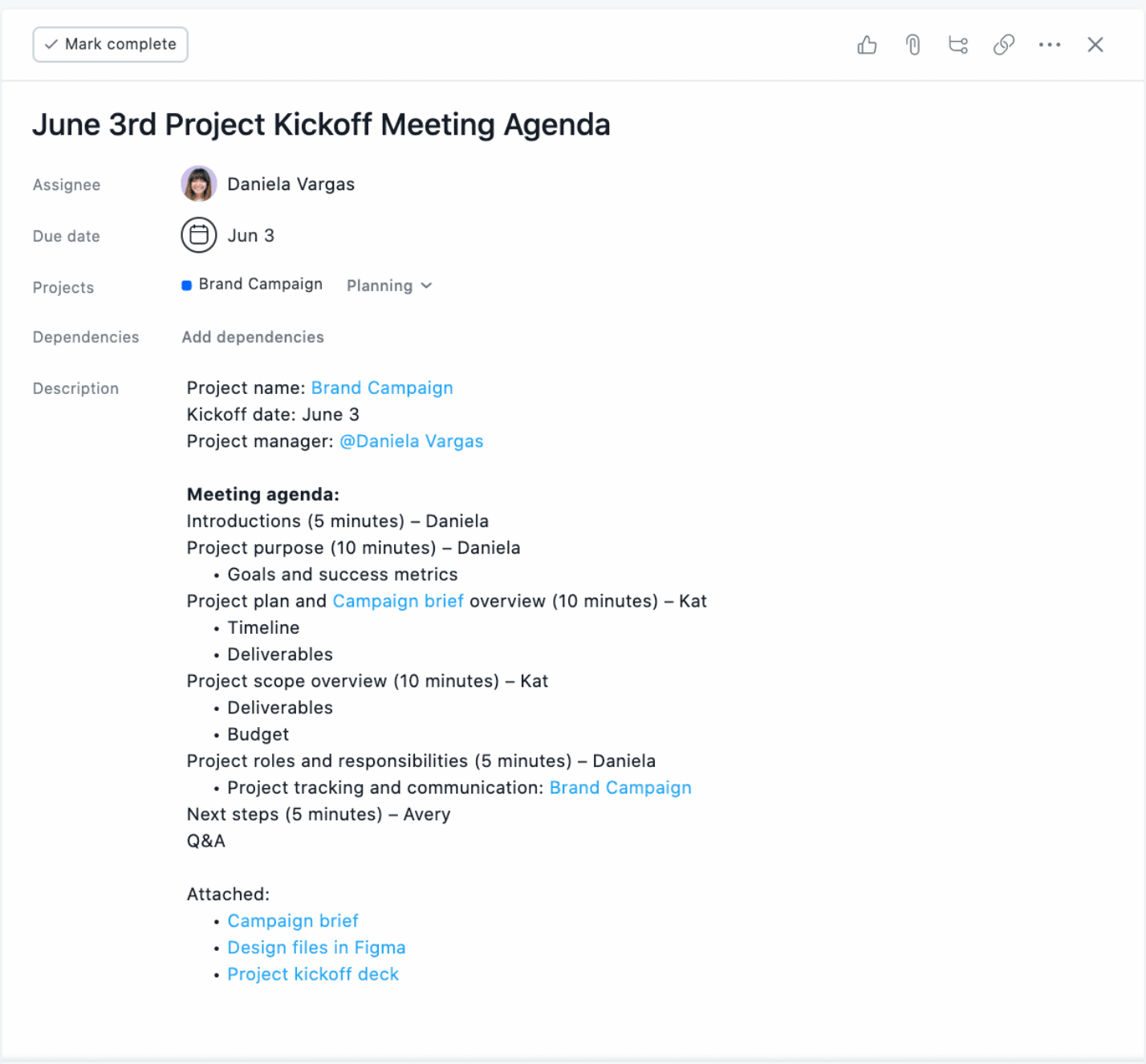 Determine how long your meeting should last
Defining the time limits of the meeting is key for the participants to stay focused. A 2020 Microsoft study showed that people remain focused for 30 minutes for virtual meetings, while face-to-face meetings keep workers on track for 45 to 60 minutes.
So, if you need to schedule a longer meeting to achieve your meeting goals, it is better to arrange a 1-minute break at the 30-minute mark.
Send a calendar invitation
It is essential to answer the following question when you are planning to send the meeting invitation to your attendees:
– Do you need additional time for travel or setting up the equipment?
– What will be the place of the meeting? Should you reserve it in advance?
– What time zones are all the attendees in?
During the meeting
How to take meeting notes? 
Whether you gave someone a role of a notetaker or decided that it would be you, here are some tips on how to take meeting notes that always could be a tricky responsibility:
The meeting agenda should be the plan of your notes. So, all the information you should note will be already organized according to the plan.
Do not write everything like you are noting the quotes. Try to stay focused on highlighting only the most important pieces of information.
If you are participating in a virtual meeting without the presentation, share your screen with every attendee to enable them to see your notes.
Identify and assign what should be done after the meeting
Every meeting should end for every attendee to know what should be done next. Assigning the action items is the best way to give the concrete action that should be done. It is better to do it real-time during the meeting according to your notes. If your team has a project management tool, you can assign all actions directly in your meeting agenda.
By making this, you can:
– Keep everyone on the same page.
– Ensure that everyone stays focused on a concrete action plan.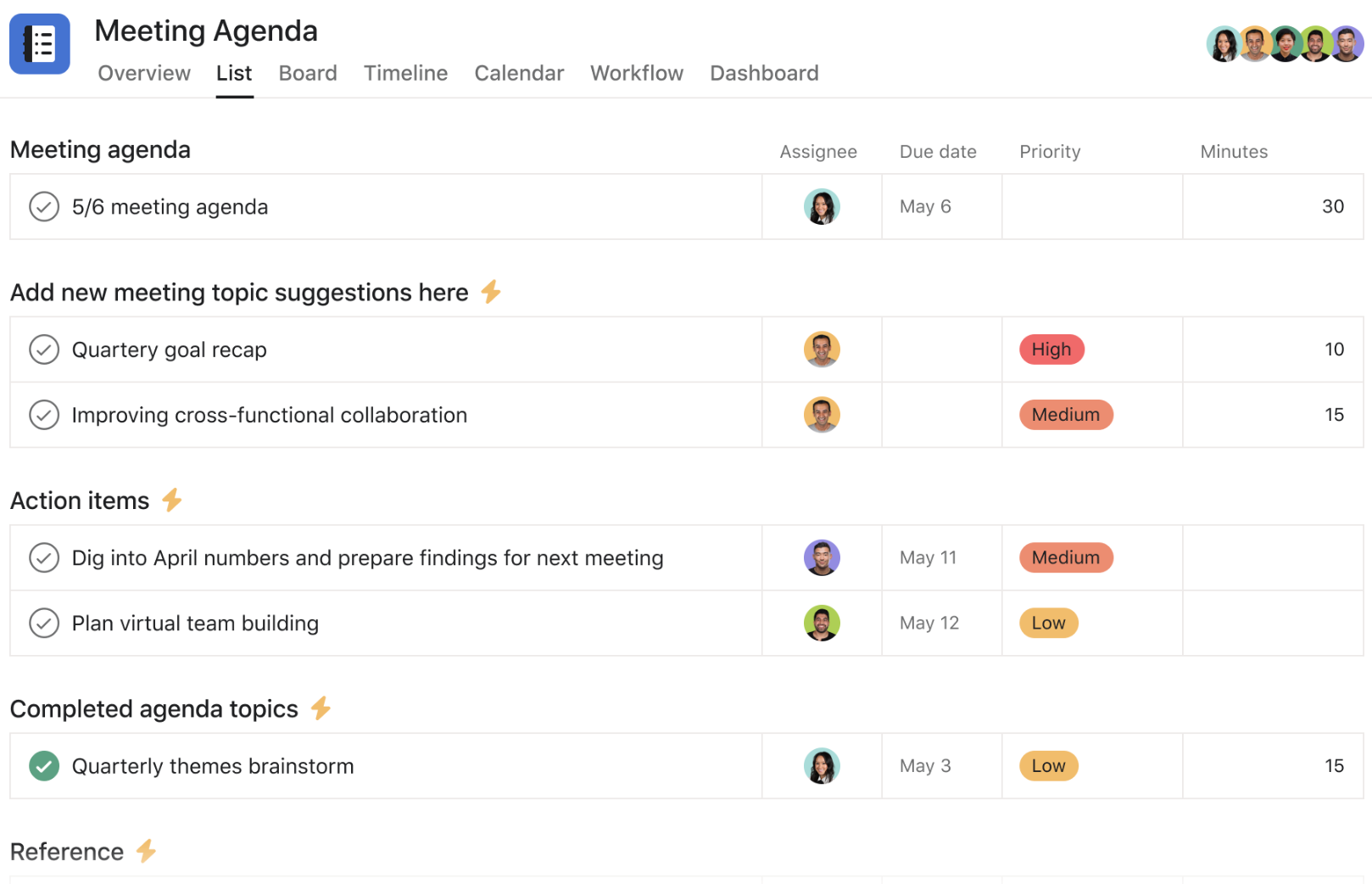 After the meeting
Share and archive meeting notes
To conclude everything discussed during the meeting and keep everyone on the critical decisions, it is always important to share the meeting notes with all the participants. You can also share the notes with the workers who should be aware of the project progress but did not attend the meeting.
All the notes should be saved in a place everyone can easily access. For example, using the Asana tool, you can keep the important information in your project there, and every participant can comment, add, and collaborate directly on meeting notes.
You can use some of the meeting management ideas not to waste time on your meeting and make it more efficient and productive. Here, Asana tools can help you plan and collaborate on your meeting agenda, keep everyone on track about the key decisions and progress, and allow other workers to access all the necessary documentation.

Cloudfresh is an Asana Solution Partner and a unique center of expertise for Asana, Google Cloud and Zendesk. For these products, we can provide you with the following services:
Customization;
Development;
Integration;
Training;
License;
Support.
Our specialists will help you optimize your IT infrastructure, develop integrations for better system interoperability, and help create completely new structures and processes for your teams, while our support center will provide you with the best customer experience!