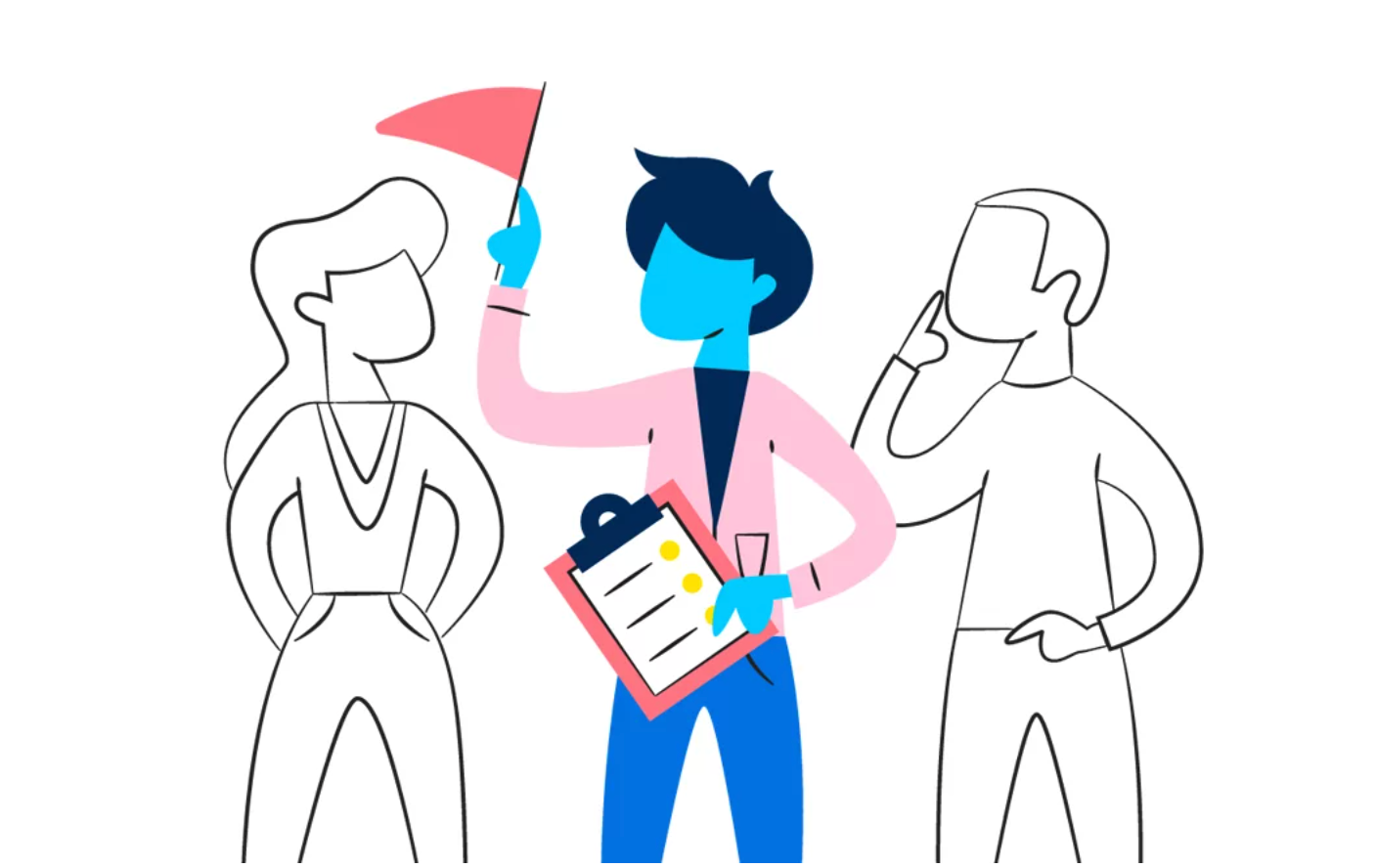 The years of the global pandemic have made our work process full of contradictions and additional restrictions. The meaning of work-life balance that always contained the time spent at the office and at home has changed drastically.
Asana has researched the changes of work processes through surveying 10,624 knowledge workers globally to learn how the approach to work has changed in their organizations.
Office Hours vs Remote Work
The surveys found that workers do their best skilled work at home, where they can concentrate better. Nevertheless, the office, as the social and collaborative space, is better for the majority of interpersonal work. The key to well-being and productivity is to determine the location by workers' activities, using for example the hybrid format.
According to the "prophet of remote work" Professor Nicholas Bloom, after so many pandemic challenges and restrictions, remote work will stay as the one preferable for most workers. The explosion of this need will lead to hybrid format with high level of flexibility for employees.
So what are the ways of improving your remote work?
Set guidelines on how to run meetings, instead of an email or another form of communication;
Give clear start and finish times so workers know that they aren't expected to be working when they're off the clock;
Host engaging virtual social events so remote workers feel less isolated;
Institute meeting-free days to give people time to find a state of flow in their work.
"Work about work" problem
Despite increasing comfort and familiarity with hybrid work, workers still spend too much time on "work about work". Such work remains a persistent threat, with roughly 23 hours of the 40-hour workweek lost to repetitive tasks. At the same time, skilled work which requires specific knowledge or expertise takes only about 30% of workers' time. Moreover, the amount of time dedicated to strategic work, essential for organizational development, has significantly decreased.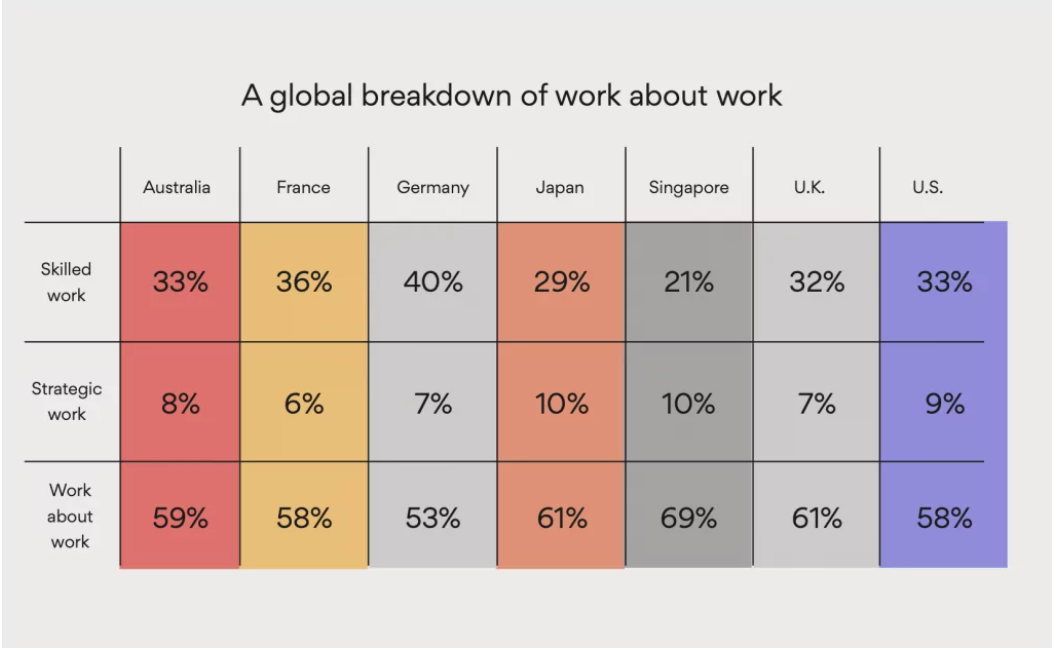 With so many tools and notifications, huge amounts of meetings and small tasks, workers become less focused and more likely miss their deadlines. So, the productivity of their work decreased proportionally with the amount of time workers spend on "work about work" tasks.
How to become more agile ?
Leaders need to plan now to be an agile organization that rises to meet future challenges. As per the Anatomy of Work Global Index 2022, the notifications from the apps and constant switching from one to another lead to workers' distractions. The other obstacle to productivity and well-being is burnout, which organizations should be aware of and acknowledge once it appears. To prevent possible burnout, the organization's leader should help employees see the bigger picture and how their work forms a valuable part of the whole strategy.
Consolidation of all the tools through software like a work management platform help empower workers to spend less time for "work about work," ease the internal communication of workers when they work from home, and reduce employees' digital distractions with fewer notifications from the apps. Such a platform can help us become more agile and well-prepared for all the changes our world could bring.
Project management software solutions are the most convenient environments for organizing team collaboration. Clients such as Google, Uber, Deloitte, Vodafone, Spotify, PayPal, SoftServe and Avon rely on Asana for their digital transformation, goal setting, new product launches and marketing campaigns.
Asana is an ultimate platform to solve "work around work" problem and boost team collaboration using only one program. When it comes to project and process management, Asana is a strong solution allowing to design work environments, create different levels of projects, tasks, subtasks. The platform allows you to effectively schedule tasks and track their progress, distribute workload, share various types of information, automate processes, and analyze data in real-time reporting. Support for more than 100 integrations will allow you to concentrate all your work information in one place.
The Cloudfresh team is a unique center of expertise for Google Cloud, Zendesk, and Asana. For these products, we can provide you with the following services:
Customization;
Development;
Integration;
Training;
License;
Support.
Cloudfresh holds the status of the official Asana Solutions partner and has an extensive international cloud software experience.

Our specialists will help you optimize your IT infrastructure, develop integrations for better system interoperability, and help create completely new structures and processes for your teams, while our support center will provide you with the best customer experience!