Asana
07.03.2022
How to use Asana effectively: Asana tips for good work management
Currently, Asana is the leader among project management applications. If you work in a large team or run a company, then you probably know how difficult it is to keep everything under control and handle large projects. Asana solves a lot of problems, including the issues of work about work and makes the process of working on projects easier and more coherent.
Like every platform, Asana has a number of special features that will speed up your work. Perhaps if you're already using Asana, you may already know about these features, but for some reason you haven't used them. Or you're just planning to start using the management tool and you want to learn more about using it. Well, this article will be useful in both cases, because now we will give you the main tips that will help you with using Asana. 
The best way to use Asana
Let's skip the part where we tell you how to install and create Asana blocks. If you are interested only in the installation issue, then we advise you to ask the Cloudfresh specialists for help. 
Now we want to talk about more important tips and the most useful features of the platform. Those who know how to use all the features of Asana can turn the platform into a powerful tool for working on their projects. So here are six significant features of Asana that everyone should know about. 
Create a team 
The first step we advise you to start with for quality work is to create teams right away. There can be several of them. You can join numerous teams in your organization at once. The number of team members depends on your Asana plan.
The ability to create teams immediately leads to team organization and task assignment. When you join a team, you will be able to monitor the progress of the tasks assigned to the team. Within each team, you can also create smaller teams. For example, the SMM section can be added to the marketing section and so on.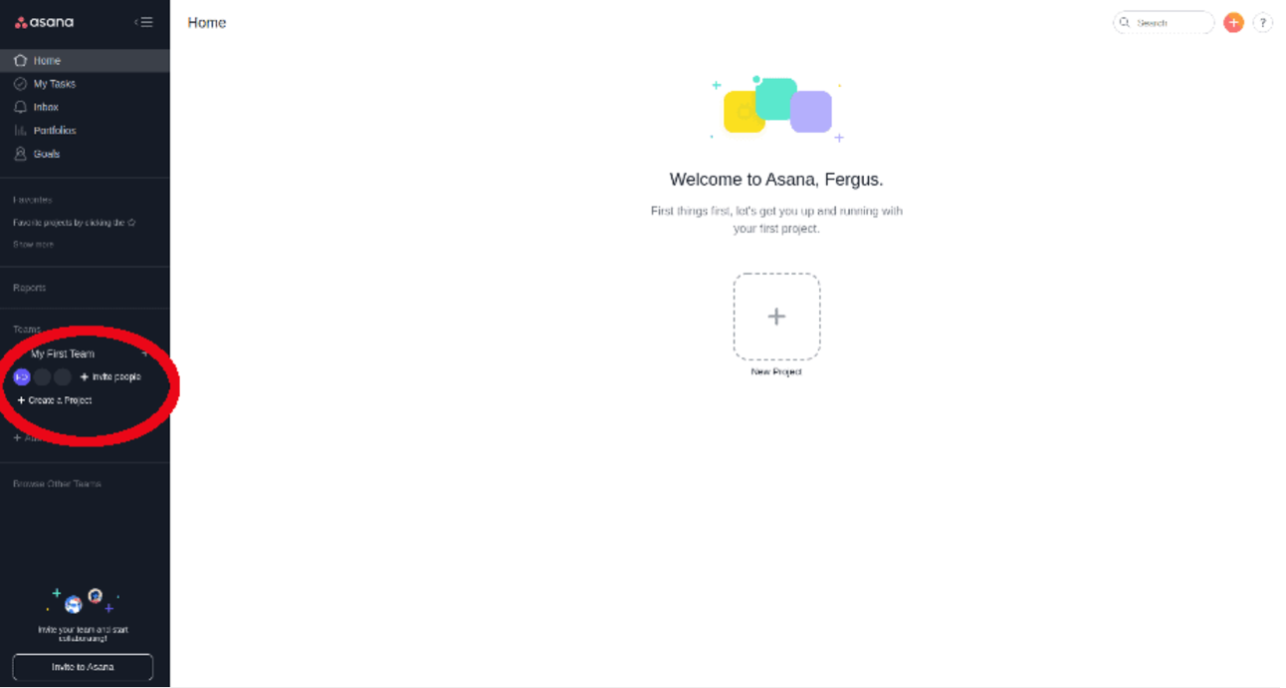 Take full advantage of project creation
Once you've gathered your teams, it's time to start creating projects. Projects are an important unit of work in Asana, although not the only one. The platform offers three ways to create projects. But let's go through them in order. 
To start, click the create projects button. There are two of them, both performing the same function.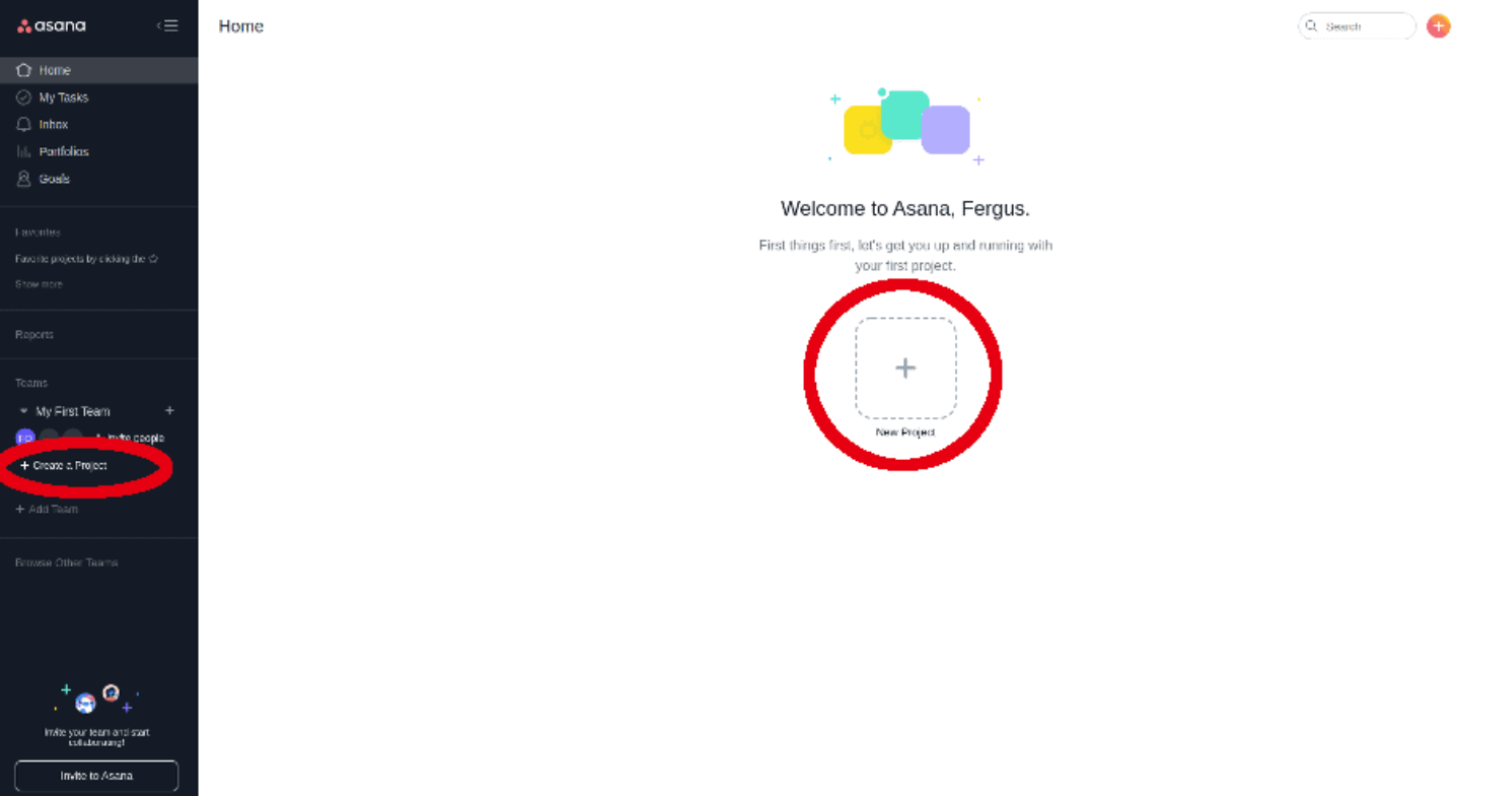 Asana will then offer you three ways to proceed: you can choose a completely blank sheet and build your project from scratch, then you can use a template that Asana offers, or you can simply upload an Excel spreadsheet. Considering that many companies now track their workflow there, this is a very useful feature. 
If you have selected a template, then you just have to fill in the blank fields. In the blank sheet, you pick how the tasks will be displayed in a given project. Later you will be able to view the projects on the calendar and on different boards. 
Create tasks and line them up in your calendar
The next important step in working with Asana is to create tasks. Each project can have an unlimited number of tasks. When you create each new task, you can specify a person in charge, start dates, and due dates. You can also specify the priority of the task or place blockers. By blockers, we mean tasks that, if not completed, cannot go on to other tasks. This is a very useful feature when prioritizing tasks. 
You will also be able to add recent updates and attach files to the task descriptions. Remember that you should set up tasks so that the task card can answer the question "who does what?" question. Another advantage of Asana is the ability to assign the same task to multiple projects. 
What about subtasks? This again can easily be done with the Asana project management tool. In each task, you can create multiple subtasks, with each of which you can write additional descriptions and comments.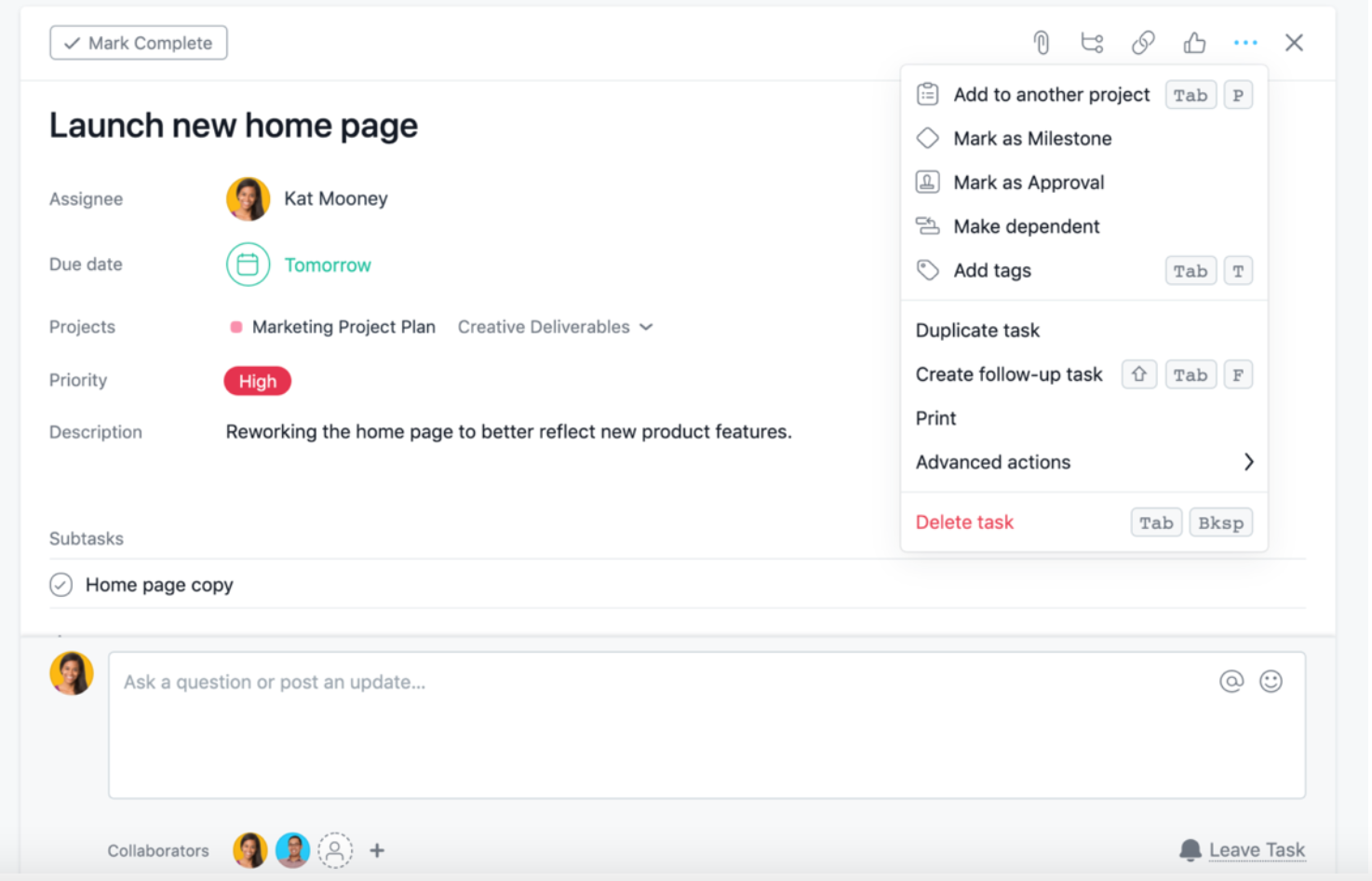 Kanban overview 
If you are going to use Asana or are already using it, be sure to take a look at Kanban. It is a simple and intuitive control panel where all the tasks are located. This feature is especially handy for those who are just starting to use the platform, as all the buttons and cards you need are on one screen. 
Another tip for using Asana quickly: in order to reduce mouse clicks, use keyboard shortcuts to quickly manage tasks on the platform. 
Use the color code 
Are you used to paying more attention to the visuals? Then Asana offers a color design especially for you. Install icons and add color design to tasks. Then you'll be able to navigate the platform not only by task and project names, but also by the color code.
Manage your projects easily!
Leading a team to an impressive result is not easy, but it can be made easy with a project management platform. Apps like Asana can make your job a lot easier. We understand that sometimes it can be difficult to get used to a new solution, especially if you've used another platform before. The experts at Cloudfresh can help you adjust to a new platform and migrate your data to Asana.
The Cloudfresh team is a unique center of expertise for Google Cloud, Zendesk, and Asana. For these products, we can provide you with the following services: 
Customization;

Development;

Integration;

Training;

License;

Support.
Our specialists will help you optimize your IT infrastructure, develop integrations for better system interoperability, and help create completely new structures and processes for your teams, while our support center will provide you with the best customer experience!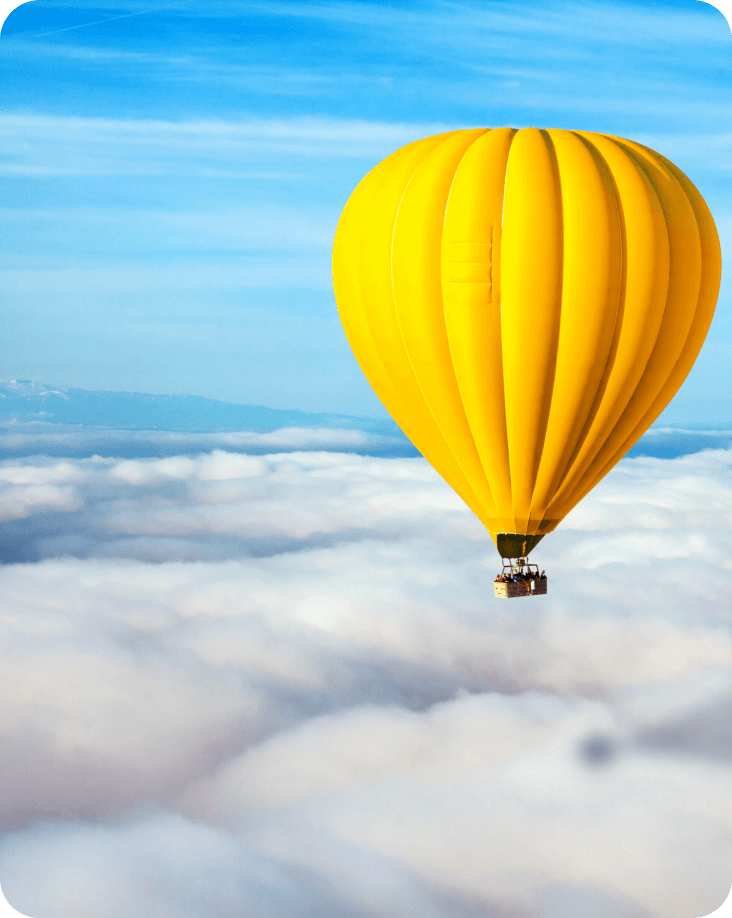 Get in touch with Сloudfresh