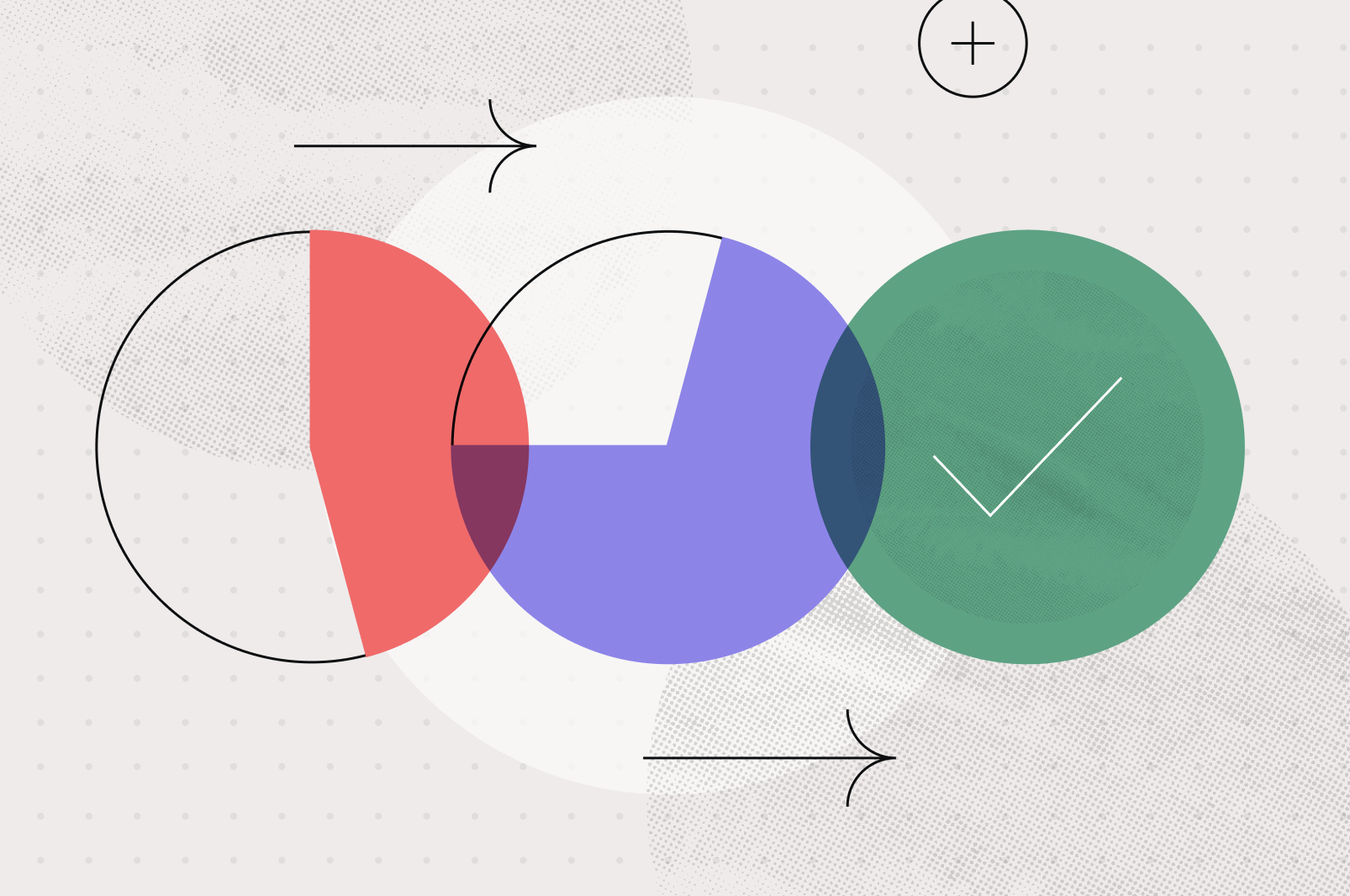 Asana's project management tool quickly levels up to the top task management platform for more and more users worldwide. Its high quantity of functionality, simplicity, and straightforward interface has helped teams build efficient work processes for many years.
Many organizations who use or plan to use Asana are often interested in the time tracking functionality. It is a feature Asana does not have for this moment but plans to provide it by the end of this year.
Nevertheless, we will tell you about plenty of time tracking integrations well working with Asana. It will solve that specific problem and easily extend Asana functionality, allowing users not to doubt that it responds to their various needs.
Why would you need a time tracking system at all?
Time tracking provides businesses with several benefits regardless of which size your company is. Using time tracking software
Gives you the best reporting and analytics by showing how much time your workers spend on their tasks
Improves the level of your performance by keeping everyone on track
Boosts the detailing of your billing by ensuring that you pay for the exact amount of completed work
Enables workers to be more accurate and responsible with deadlines
Improves individual accountability in the work processes
So, time tracking functionality is indispensable for your business efficiency and also plays an essential role for your workers to not be overloaded or vice versa.
What are some of the best time tracking Asana integrations?
Everhour + Asana
Everhour is one of the most popular time tracking integration that allows you to create workload reports and has an automatic synching function of active projects. Evenhour integrates directly with Asana and gives information on the amount of time a user spends on a project. This integration with Asana allows you to track your progress, estimate workload, set budgets easily, and get customized reports.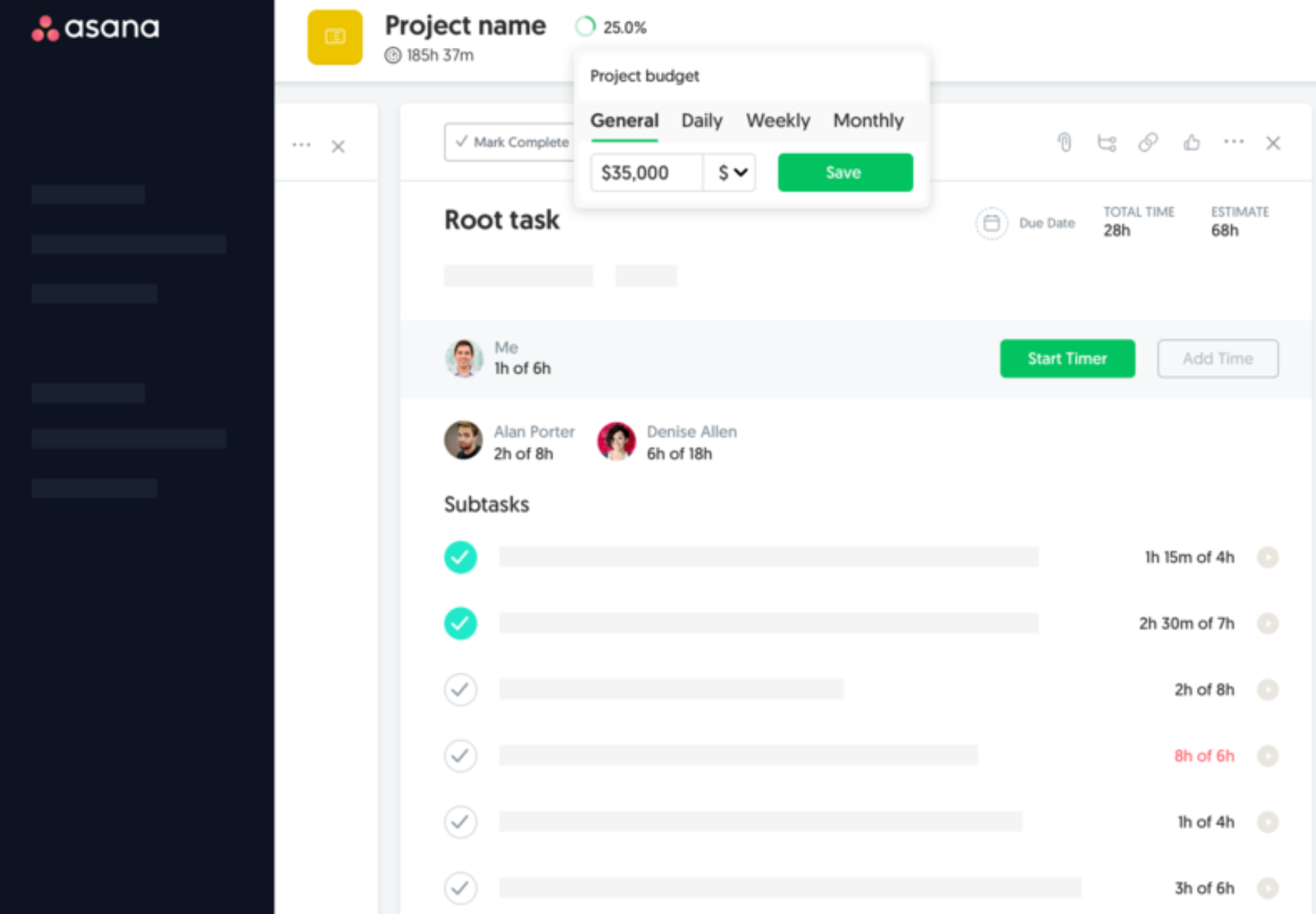 Tick + Asana
Tick is a time tracking software that gives you the possibility of real-time budget tracking. The apps enable you to assign projects to your team and add budgets to take advantage of Tick's time and budget tracking features. You can easily import Asana projects into tick, add tasks and subtasks automatically, and track the time needed for the assignments.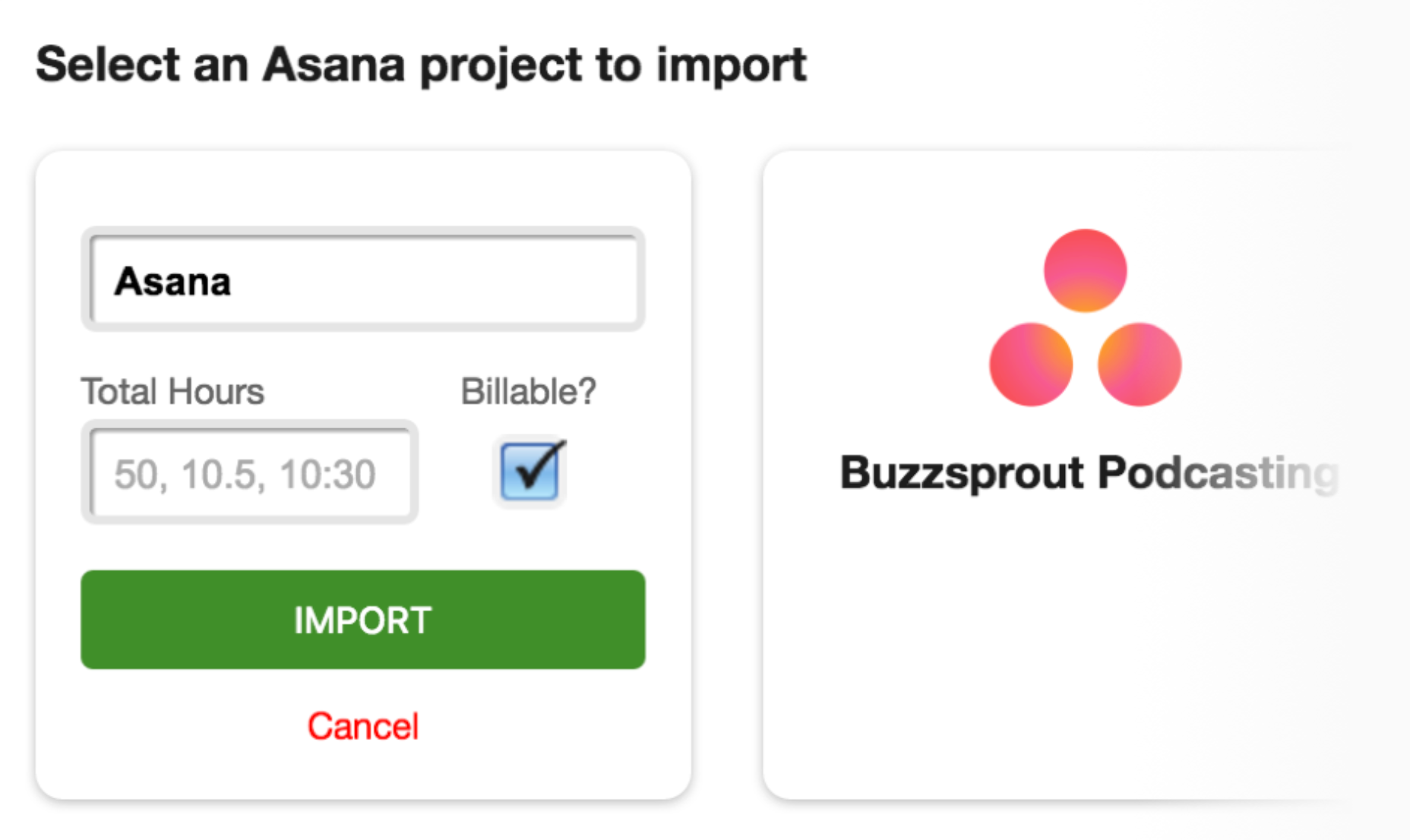 TMetric + Asana
TMetric is also a powerful tracking app that can help you track time spent on every task and project in Asana, set rates or budgets on Asana projects, and measure how much money you make per project or task. With TMetric, you can manage your team's time and calculate their salaries while getting detailed time reports from your Asana projects.
Timely + Asana
Timely  is a time tracking Asana app integration that eliminates manual work and automates time tracking of Asana tasks. With Timely, you can see all completed tasks for Asana projects once you set a time. These tasks will also show up in Timely's Memory timeline. So, you can easily automate your time tracking by doing less manual work.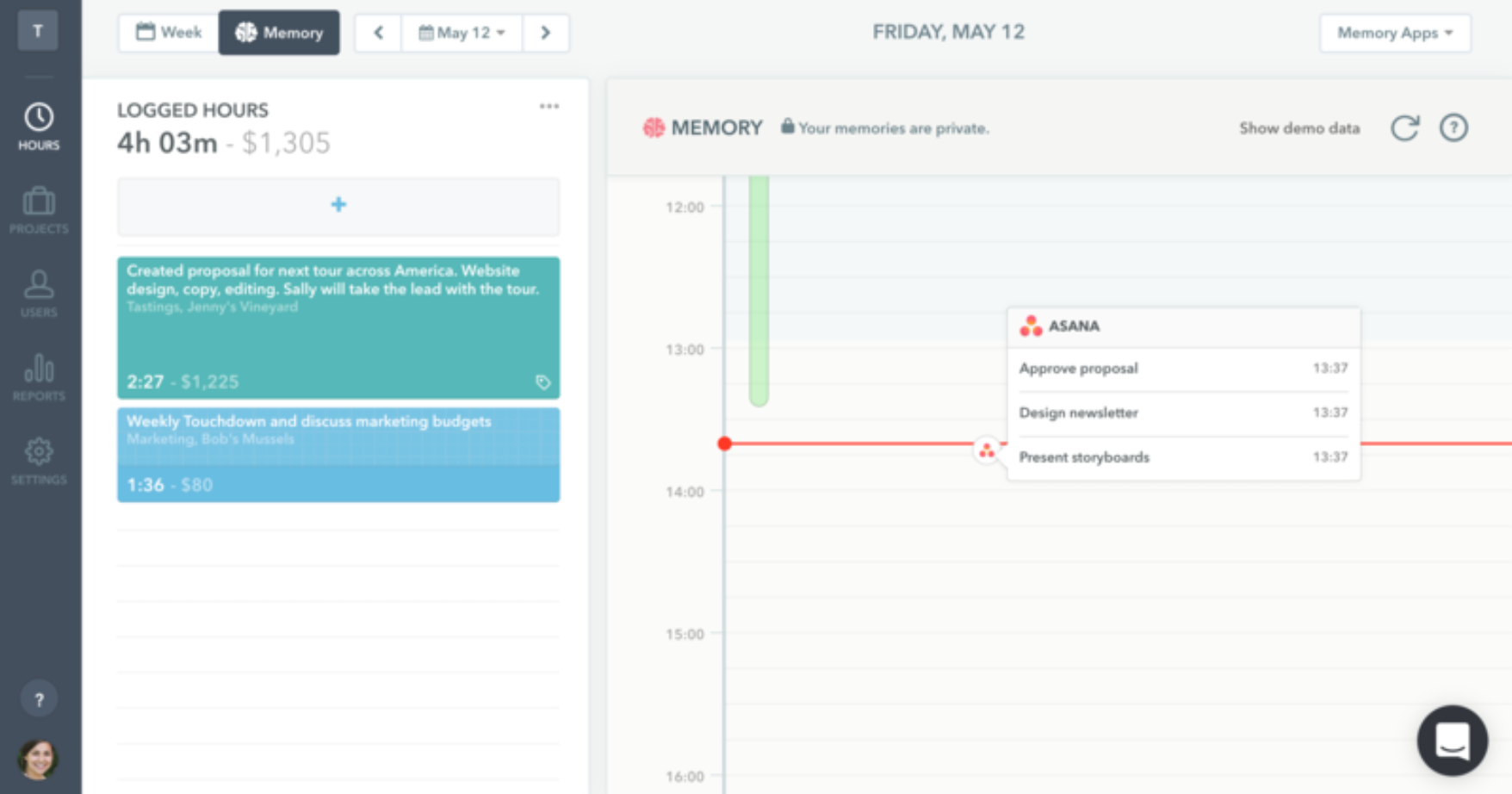 As we see, time-tracking remains an essential part of work efficiency both for remote and office work. Asana tools and integrations with other time-tracking apps can help you to build your work processes more productively and enable you with automation and understandable reports. So you can dedicate most of your work time to strategic work.
Asana is an excellent tool for project management. Thanks to the various integrations, it can offer users the complete package of functionality for the most efficient work building processes. You can discover more Asana functions and get detailed information about its benefits from Cloudfresh specialists.

Cloudfresh is an Asana Solution Partner and a unique center of expertise for Asana, Google Cloud and Zendesk. For these products, we can provide you with the following services:
Customization;
Development;
Integration;
Training;
License;
Support.
Our specialists will help you optimize your IT infrastructure, develop integrations for better system interoperability, and help create completely new structures and processes for your teams, while our support center will provide you with the best customer experience!