At the annual I/O developer conference, Google unveiled a new update for the platform called Smart Canvas, which makes it easier to work and interact within Google Workspace. It can improve the user's work efficiency when using all the main applications such as Google Docs, Sheets, Slides and others.
Due to the coronavirus pandemic, most office workers have switched to remote work. As a result, people have begun  to show signs of digital fatigue, as all communication and work processes take place within our computers. Google has solved this problem with Smart Canvas, which will make the workflow more flexible and responsive.
What's new?
The main feature of this new update is the possibility to create new interactive blocks such as templates, checklists, tables, and chips. For example, while creating a new Google Docs document the user can create a table with tasks in it, where he also can mention his colleagues, build tasks, add materials from a smartphone or from other Google tools and hold online meetings. All these functions are available within one document (!). Also, the document will recommend which people you should add and what material to attach. The update will be available on both mobile devices and PCs.
In order to make this new tool easier to understand  for users, Google implemented  the main method of interaction that everyone used before the update, namely, @-mentions.
The company also introduced table templates available in Google Docs. The essence of the templates is simple — now you can gather your team in one place and quickly build a task plan, generate feedback, or update information on task statuses together. Tables will be synchronized with the Google calendar, which makes it less likely  to waste time switching applications.
Google sheets have been affected by an update. Now, when scheduling dates in tables, the users can check their tasks on a timeline.  It will look just like an additional tab at the bottom of the table, where employees can see the number of tasks.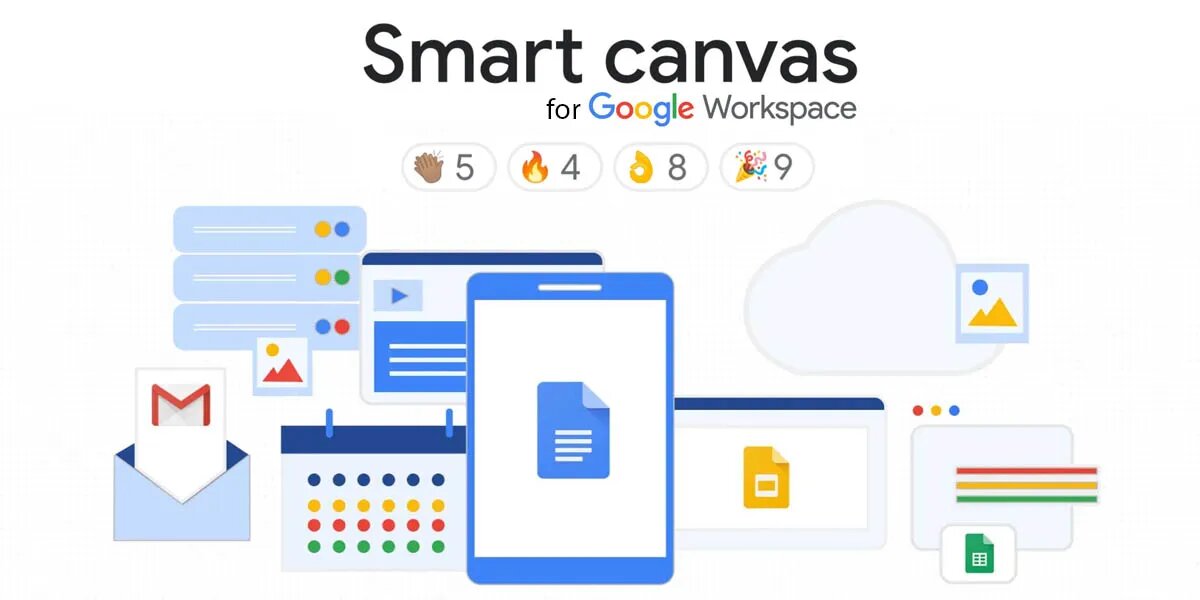 Communicate while working
Now you can join the Google Meet video call without leaving the applications you are using, no matter where you work — in Docs or Slides.
A new call option has been added to every Google Workspace tool. Such a function will allow, first, to avoid misunderstandings, since employees will see and hear how colleagues discuss their workflow or a specific task.
In the same way, it will be possible to connect Google Chat to Docs and Sheets in the near future in order to quickly respond to feedback and edit documents. Chat has also been updated, and now it is possible to use an emoji when writing a message.
Safer and easier
Google also plans to add Docs-assisted writing features in the coming month, so it will warn you about the context of the document and if it contains any profanity.
What about Google Sheets? The company is going to integrate the ability to use calculation formulas in tables that will automatically calculate data based on the numbers in the columns.