Two popular project tools, two leaders in management, and only one ideal tool for your work in 2022. Asana and Jira have long been the leaders among other workflow tools. Both have high ratings and great reviews, but only one tool is right for your business.
In this article we'll compare two project management platforms and let you decide for yourself which tool is more suitable for your work. So, let's start.
Overview of Asana vs Jira
Reading this article, you may already be familiar with these two tools. So let's not go into details and superficially recall the main features of Asana and Jira. We've previously compared the two management platforms Asana vs Monday, so if you're choosing between multiple management platforms, we recommend taking a look. Looking ahead, we need to pay attention to the main features of the platforms:
Asana is more expensive than Jira at either rate. So get ready to face a big price difference between Asana vs Jira. But it's also worth saying that Asana offers more functionality.
If you select a project management tool for a small company, then we recommend you to have a closer look at Jira since the free plan offers all the necessary features for a team of up to 10 people. Nevertheless, you should consider whether all the features of the tariff suit you.
Asana wins in terms of functionality, providing more functions and features than Jira.
But let's go back to the platform overview and start with Jira.
Short overview of Jira project management software
Jira is a task scheduling tool that was created mainly for specialists in the technical field. So if you are a software team, then Jira is perfect for all your needs. It is a flexible tool, which is also made according to the Kanban board principle with slightly limited functionality. Speaking about limits, it is worth mentioning that Jira will be problematic to use for marketing. But in software development, this tool will do its job perfectly. For example, you can easily keep track of new updates in your work, plan new tasks or track your progress.
As for the visual component of Jira, the tool is a workspace with task cards. You can move, change or edit tasks directly on the platform. Jira also gives you the option of using existing roadmaps, which help you to build a complete picture of your workflow in stages.
You should also consider Jira if your priority is to work with customer feedback.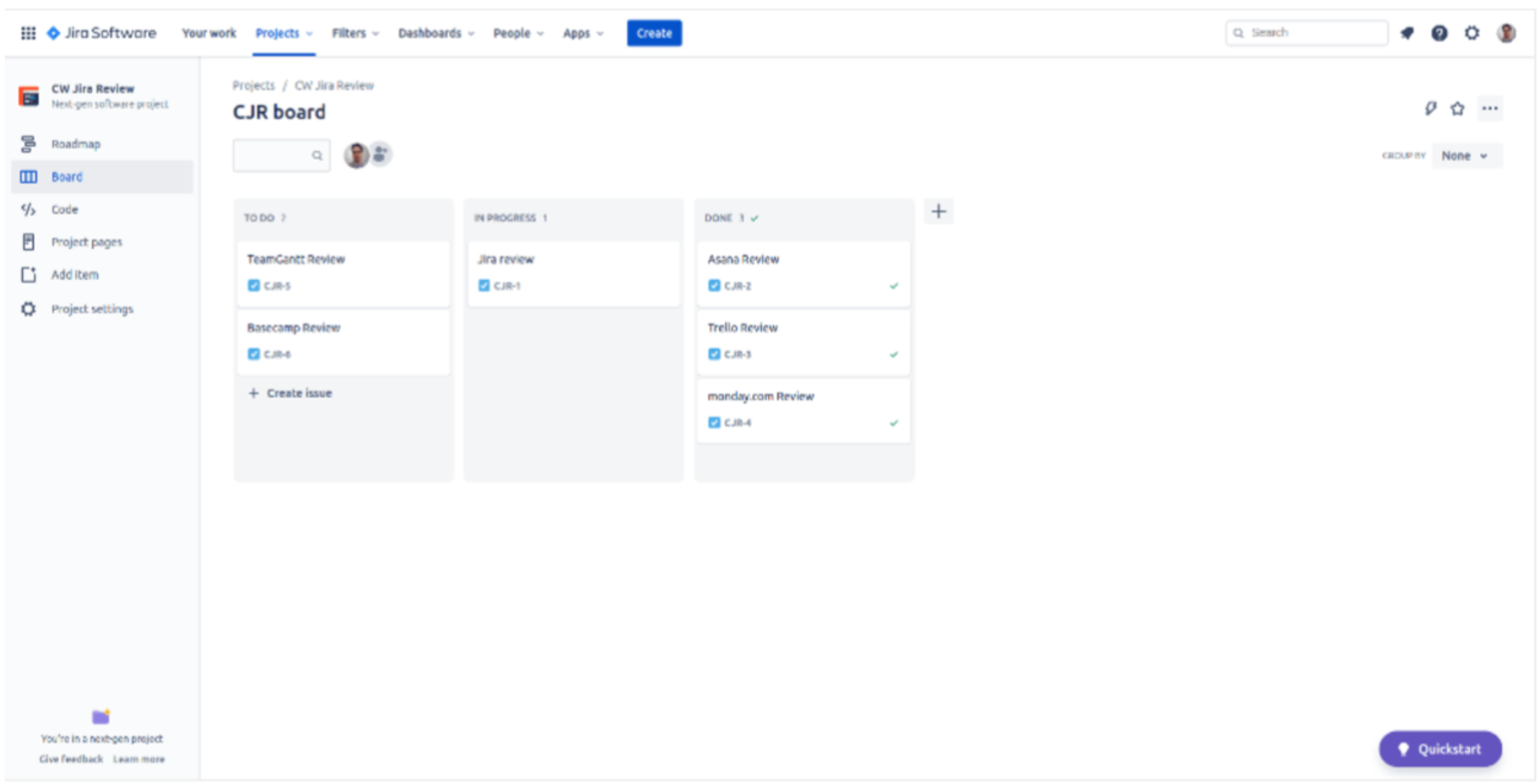 In general, Jira is a platform with a minimalist design and basic functionality: you have boards to work on, the ability to create tasks in them, and you also have the ability to view tasks on a calendar and create"roadmaps". Everything is as simple and straightforward as possible.
Some of the cons of working with Jira. If you are new to project management platforms, then the issue of integrating other tools with Jira can be difficult for you. The process itself requires prior learning, and the list of possible platforms for integration is limited.
Also, if you choose a tool for large companies, then Jira can severely limit your abilities. For example, you won't be able to manage all departments at once in Jira. The limited functionality does not allow you to keep track of content work, have discussions immediately in a task and manage the calendar.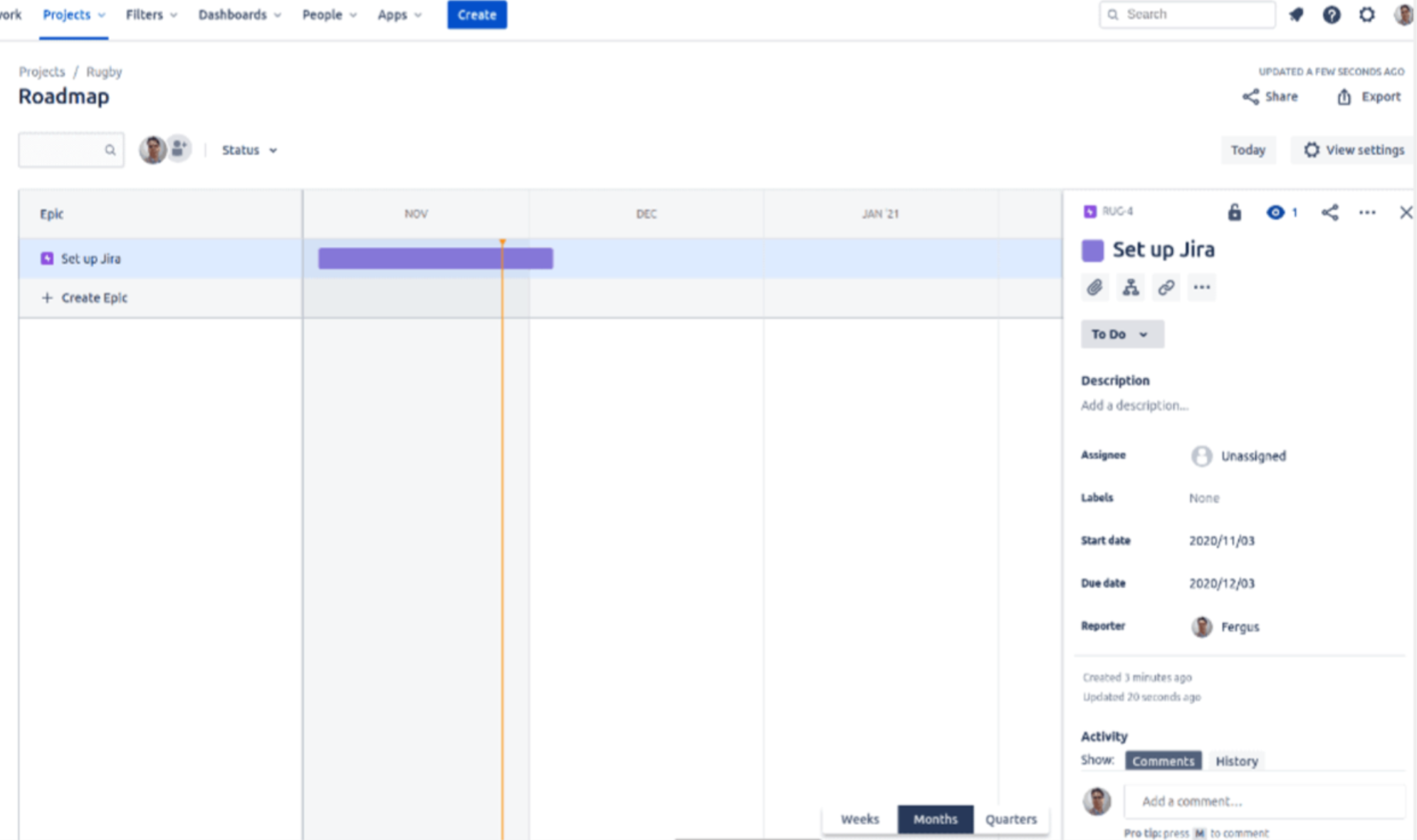 Short overview of Asana project management software
While Jira is a tool for dealing with more narrowly focused projects, Asana gives you unlimited possibilities to manage projects at any level. In Asana, you can manage the entire company and all the departments, and you can communicate between them seamlessly.
Unlike Jira, Asana has a more intuitive design and interface. Even if you've never worked with these tools before, you'll figure out how to use it right away. This is one of the advantages of the project management platform, as you will spend much less time training new staff. Nevertheless, some features of the platform are worth learning before you start.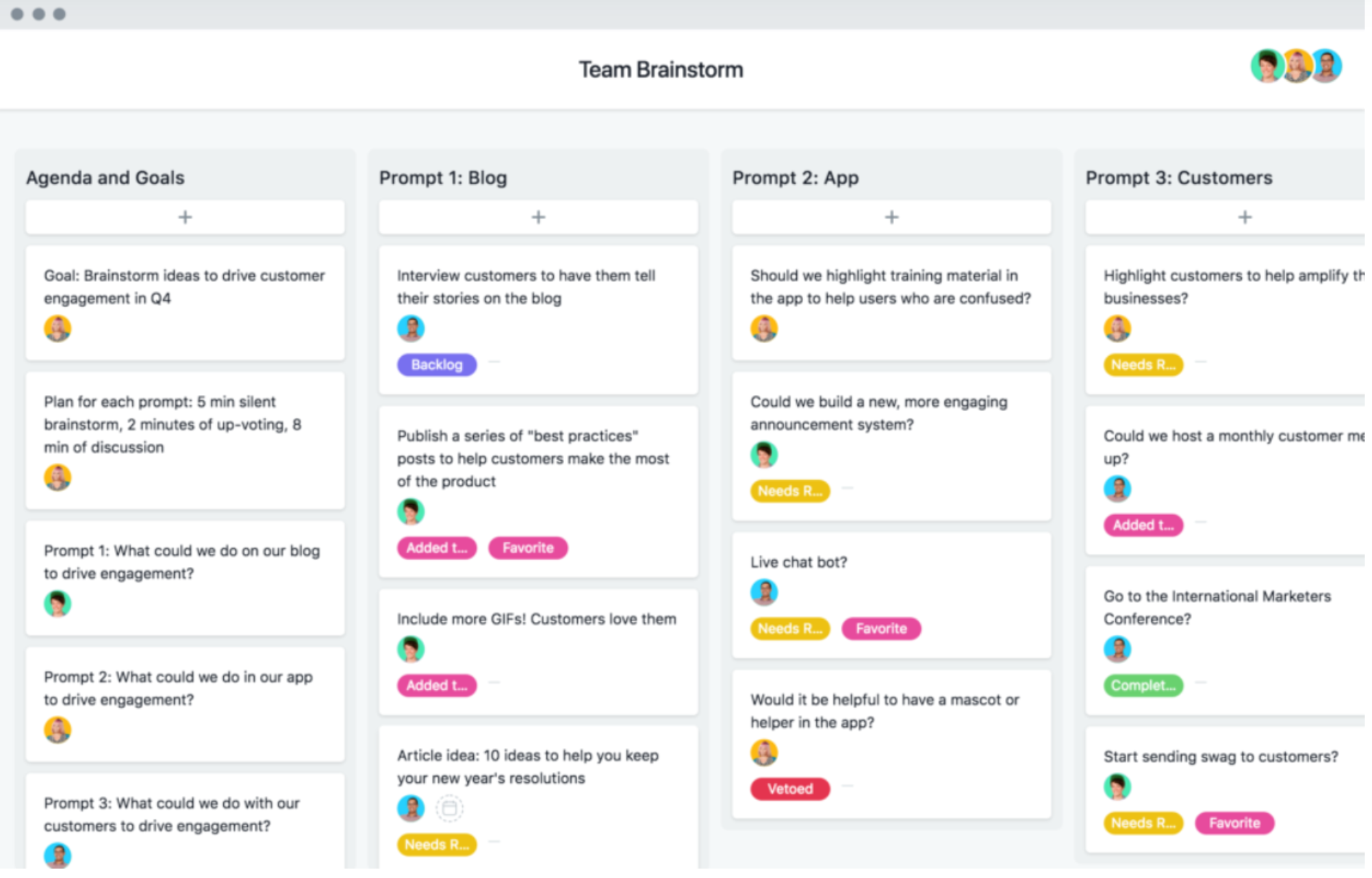 The main unit of work in Asana is the task. You start by creating a project, or in other words, a board. There you create cards with tasks that you can manage however you like: change the priority, add a person in charge, set deadlines or put a start work date, attach documents to them, correspond with your colleagues there, and much more. As you can see, Asana doesn't limit your actions in any way when it comes to flexibility. That's why this project tool is suitable for any field of work, from the development department to the personal notes board.
Another important advantage ahead of Jira is that Asana provides easy access to all integrations. This means you can easily connect platforms like Microsoft Office 365, Dropbox, Google Workspace, Salesforce, Zapier, Slack, Everhour, or even Jira itself. The integrations won't take you long, but they'll save you a lot of time when you have access from your workspace to your messenger and vice versa.
Does Asana have disadvantages? If we consider this question based on the review of the free version of the platform, probably not. But be ready to deal with the fact that in the free plan you can connect only 15 people from your team. If we talk about the disadvantages of the platform, in terms of paid rates, then the only disadvantage for some may seem to be their price. But that can be easily explained by the big difference in the number of features of the platform compared to Jira. You can find out more about Asana tariffs and the cost of connection by leaving an application on our website.
So what is better, Jira or Asana?
If you haven't found the answer to this question yet, then let's summarize: Jira is more suitable for small teams that are focused on software development or other technical projects; Asana is suitable for large companies whose departments need to collaborate. It is also worth paying attention to the functionality of both platforms, which in the table looks as follows: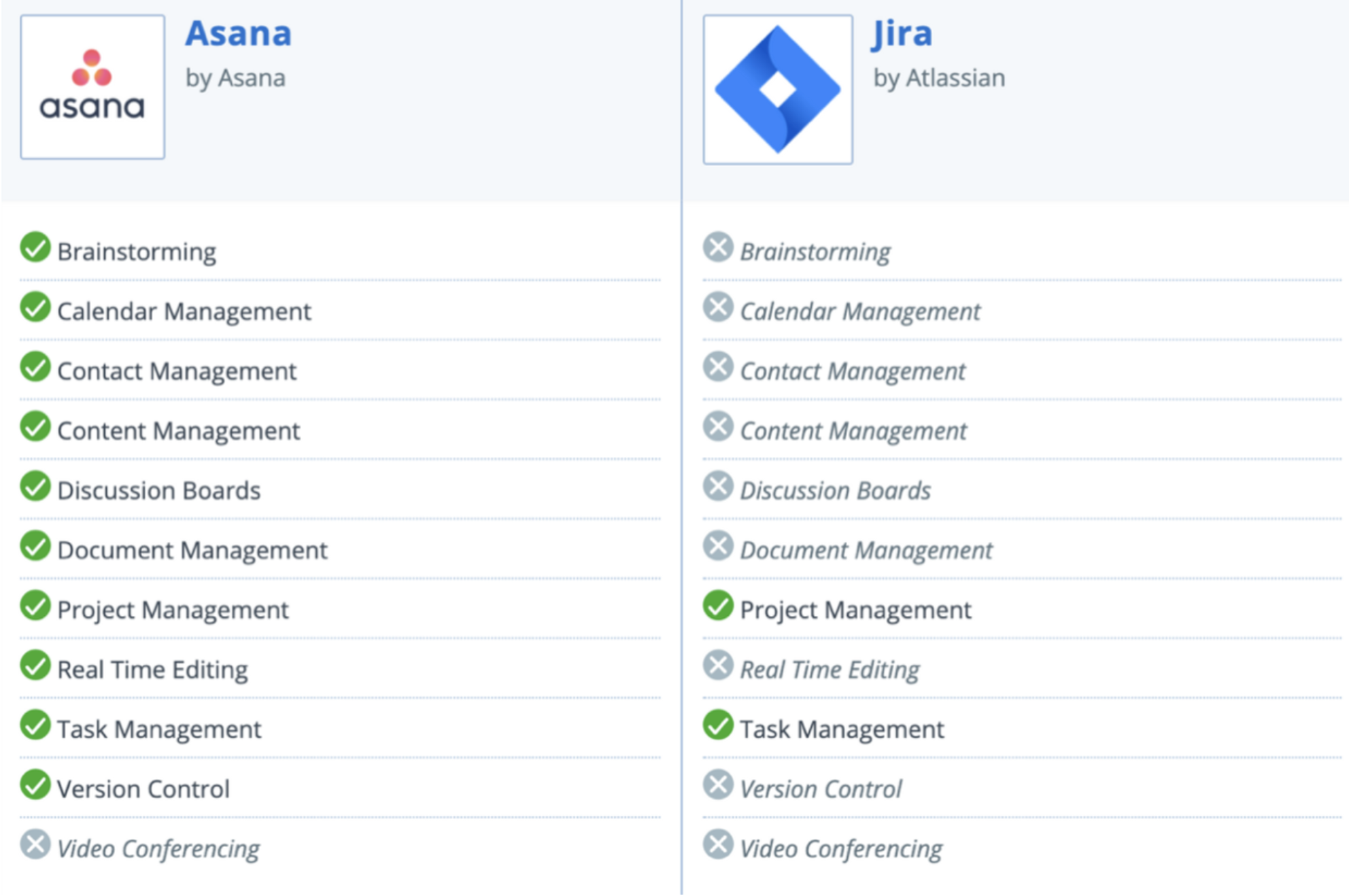 In order to make the right decision, you can also consult with Cloudfresh consultants, who will advise you on installation and functionality.
The Cloudfresh team is a unique center of expertise for Google Cloud, Zendesk, and Asana. For these products, we can provide you with the following services:
Customization;
Development;
Integration;
Training;
License;
Support.
Our specialists will help you optimize your IT infrastructure, develop integrations for better system interoperability, and help create completely new structures and processes for your teams, while our support center will provide you with the best customer experience!