Google Maps
09.01.2023
Introducing the QuickBuilder, a new low-code tool for building the best location-based solutions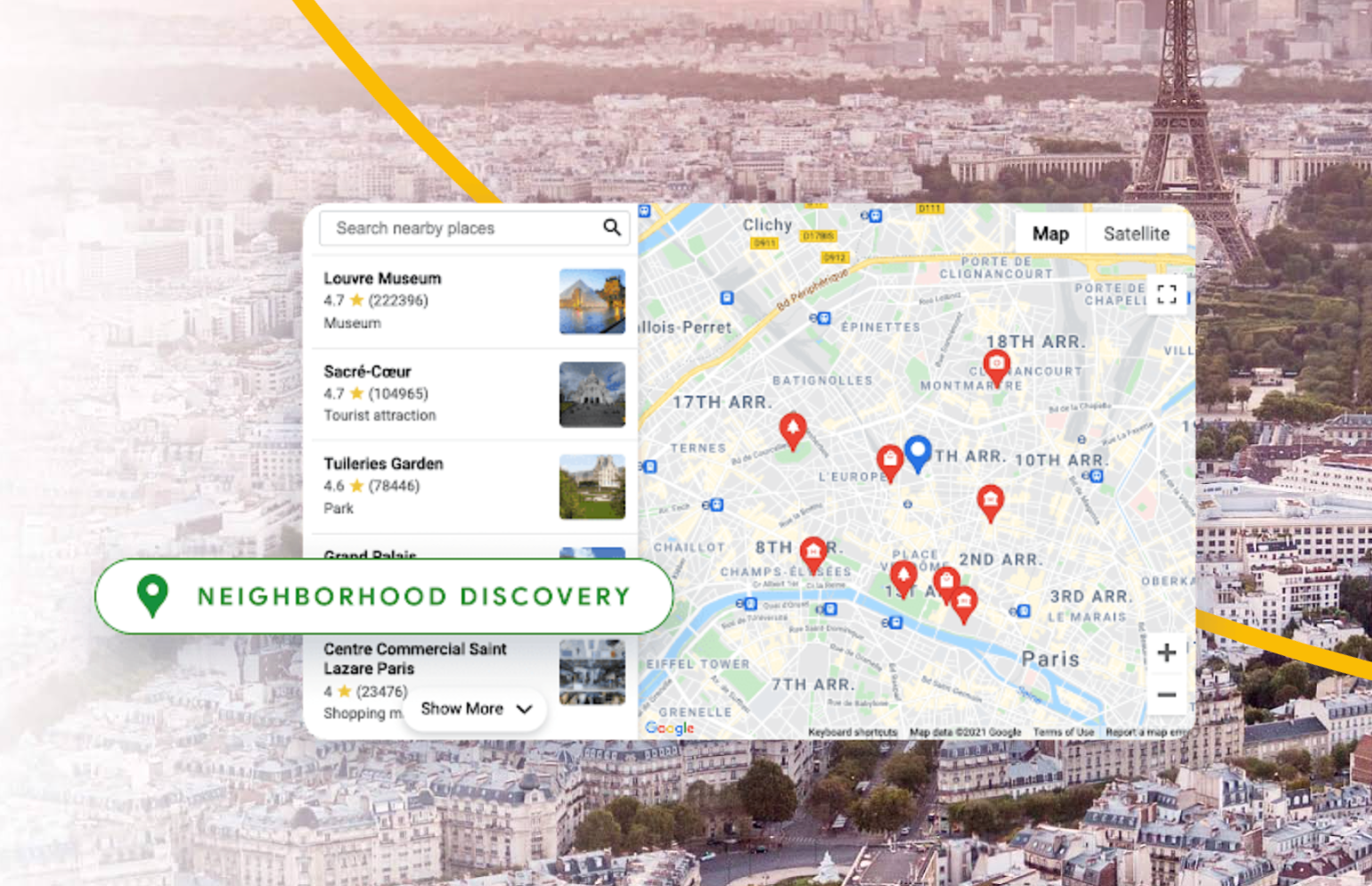 Google Maps Platform (further, GMP) is constantly working on enhancing the location-based experience for customers. In the new era of flexibility, when the work with code values the most from being easy and accessible for everyone, the GMP team embraces low-code development. As a solution to the low-code necessity, the GMP introduced the Quick Builder solution, an intuitive tool to discover, explore, and deploy recommended APIs for your mapping needs.
Why is low-code a new reality?
If you ever dreamed of the code being an intuitive, natural-language-based interface that anyone can use, it is your moment to celebrate. Low code is a visual approach to software development that minimizes the amount of code you need to write from scratch and elevates coding from textual to visual. You can build custom, stress-tested, and production-ready code and prepare demos for clients easily with no special skills.
Organizations worldwide welcome low-code tools because they make designing and developing high-quality software more manageable than ever. The worldwide market for low-code development technologies is projected to total $26.9 billion in 2023, an increase of 19.6% from 2022, according to the forecast from Gartner. So, in the new world of challenging scenarios, the GMP team is dealing with the changing mindset about working code, enabling its customers with great opportunities to build the best location-based practices without technical skills, etc.
What is the role of a Quick Builder solution for your business?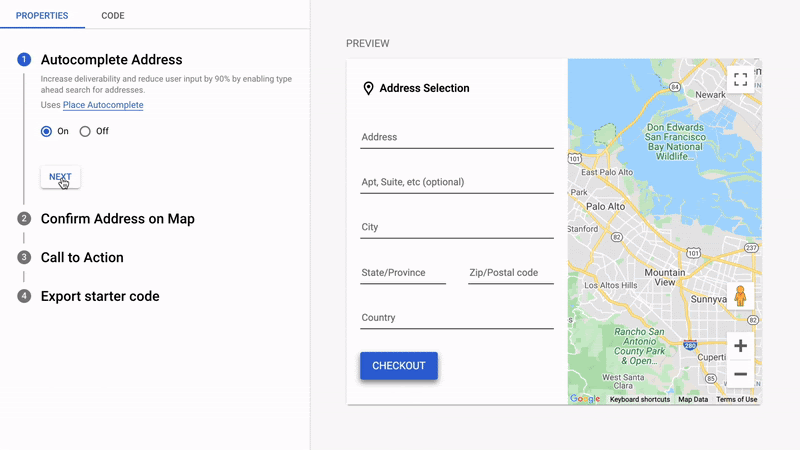 As we have seen earlier, no matter your technical skill or experience level, you can use the tool to help grow your business and deploy to production faster, with less time spent on learning and testing. A Quick Builder is a tool that helps companies discover and deploy recommended application programming interfaces (APIs) for customizing and launching location-based solutions in various sectors in just a few clicks, from retail to e-commerce and financial services.
The GMP team compiled many map solutions that you can find in the library of low-code templates in the Google Maps Platform section of the Google Cloud console. Here are three standard location-based solutions that you can use with a Quick Builder tool:
1, Locator Plus: drive more people to your location
Consumers usually look online for places nearby when they want to visit a store or business in person. With this Locator Plus solution, you can help users find their physical locations on a map by importing data from your Google business profile into the address lookup tool, such as hours of operation, available services, user reviews, and photos for each location. So, whether you're an online retailer or a bank that wants to help customers find hard-to-spot ATMs, this tool can enable customers with the most convenient locations and boost your online-offline conversion rate. To discover more about how this solution can help your business in the retail industry, you are welcome to read our recent blog, "Improve the bottom line of your business with the retail solutions from the Google Maps Platform."
2. Address Selection: speed up your checkout process and increase conversion
70% of the time, users leave an item in an online shopping cart without placing an order, and two merchants are looking to make every purchase more accessible and faster. While the addresses are manually entered, it often leads to lots of mistakes and lover your conversions causing undelivered packages. Address Selection, powered by Place Autocomplete API, reduces address typing to a few keystrokes for faster checkout and a better user experience. This tool helps you to speed up the checkout process by 7% and to reduce account fraud by using geospatial data to verify customer identities by 30%.
3. Neighborhood Discovery: enrich your maps with local insights
With this solution, you can customize your maps according to the local particularities and determine the proximity to some places, such as markets, banks, schools, restaurants, and many others. The GMP helps you visualize these places with ratings, reviews, and directions. Moreover, even online, people can now get an idea of the area and its surroundings with a Street View and 45° images without physically visiting the place.
A Quick Builder is a perfect tool for visual learners. With low-code solutions templates in the Quick Builder library, you can quickly get personalized, production-ready code and easily build customized maps from scratch, improving your customers' location-based experience. Easily add your data, export custom sample code, use a real-time preview, and choose the best Google-suggested design for your business needs.
How can we help you?
Cloudfresh is a global Google Cloud Premier Partner,  Zendesk Premier and Implementation Partner, Asana Solutions Partner, and Gitlab Open Channel Partner. For more information on GMP's new features and location-based services, you can contact Cloudfresh experts who are Google Maps Certified Product Specialists, as follows:
Maps Technical Fundamentals;
Maps Sales Fundamentals.
What do we offer?
Consultations and selection of the right APIs according to your business needs.
Google Maps Platform-based development services and APIs implementation.
Technical training of your teams.
Technical support.
By cooperating with Cloudfresh, you get the following:
Seven-level discount system available only from GMP partners;
Payment by invoice in all currencies possible;
Multilingual support and collaboration;
Professional help throughout the process of using the services.
Contact our team and take the chance to enhance your customers with exceptional location-based solutions from Google Maps Platform!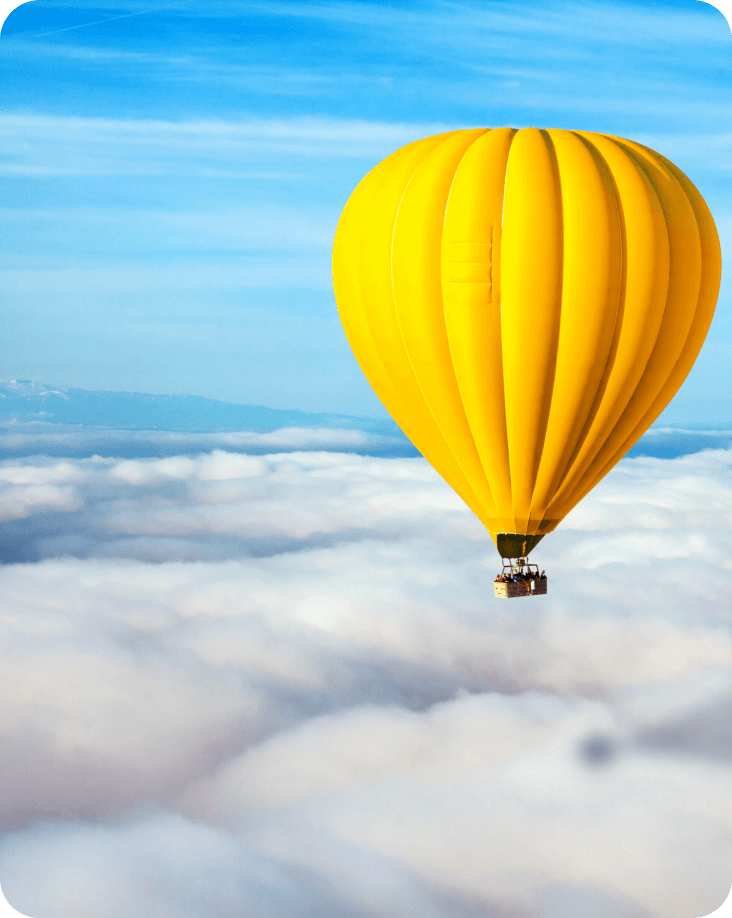 Get in touch with Сloudfresh