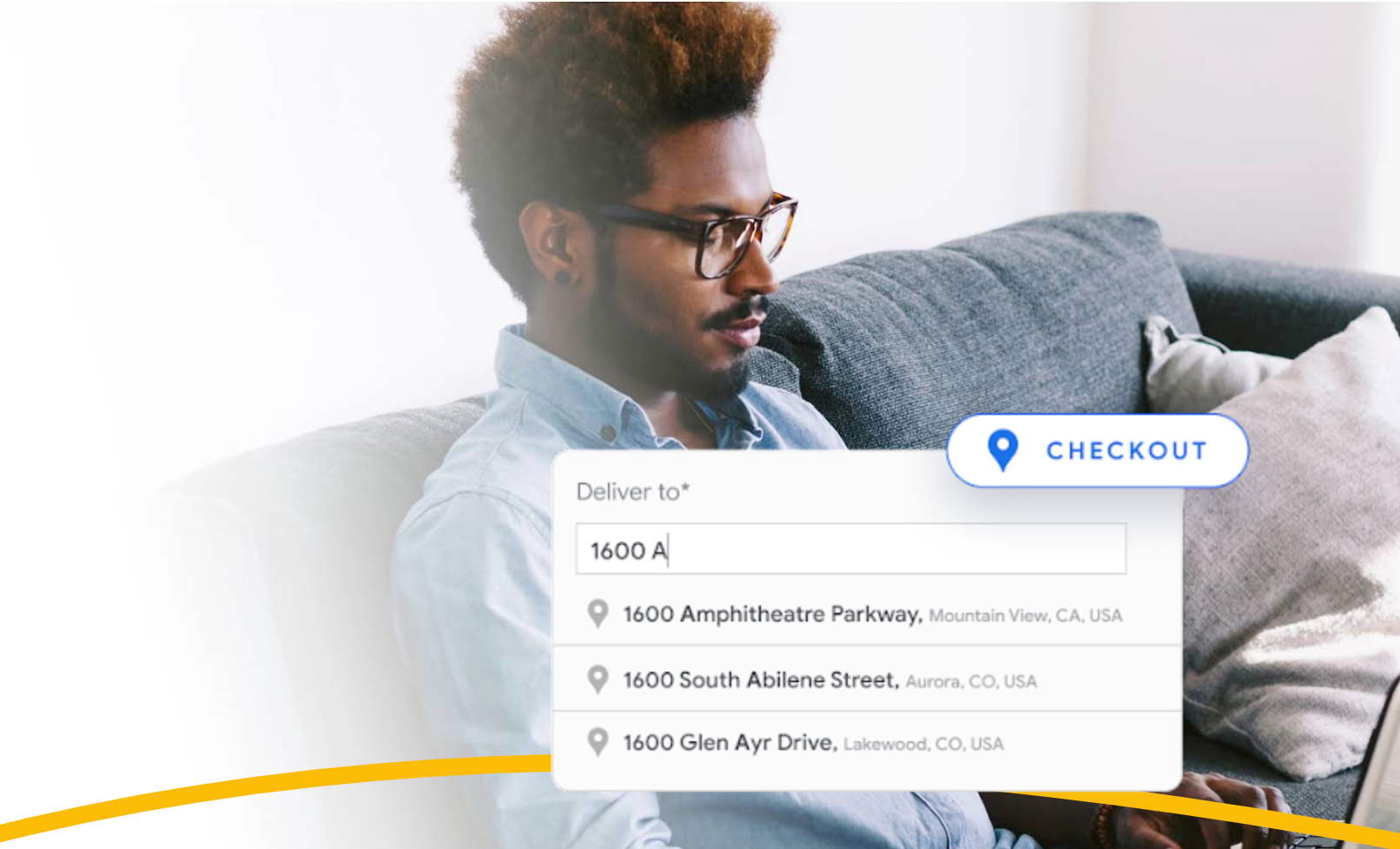 More than a million companies worldwide use Google Maps solutions, and the most significant percentage of users are in the retail industry. Studies show that 35% of customers who experience problems in shopping are less brand loyal. That is why retailers need to work on the clients' omnichannel experience from online to offline to boost their conversion rate.
Google Maps Platform (further, GMP) offers its users a large package of useful tools to reimagine the retail experience and to increase online-offline conversion by displaying valuable information at the store level on maps. Let's dive deeper into the solutions you could use to facilitate your customers' user experience, boost conversions, and improve their loyalty toward your brand.
Convenient online search – more offline sales
One of the newest Google Maps retail solutions is Product Locator, which shows customers the availability of goods and the distance and estimated driving time to visit the store. This tool informs customers about all the basic options they need to know on this stage of their journey to offline purchase: pickup options, store hours, location on a static map to estimated travel time. Choosing a convenient store nearby according to product availability will increase the number of conversions from online to offline.
Not only does GMP help retailers keep their customers apprised of operating hours, but it also enables them to inform customers about current purchase status and other order information.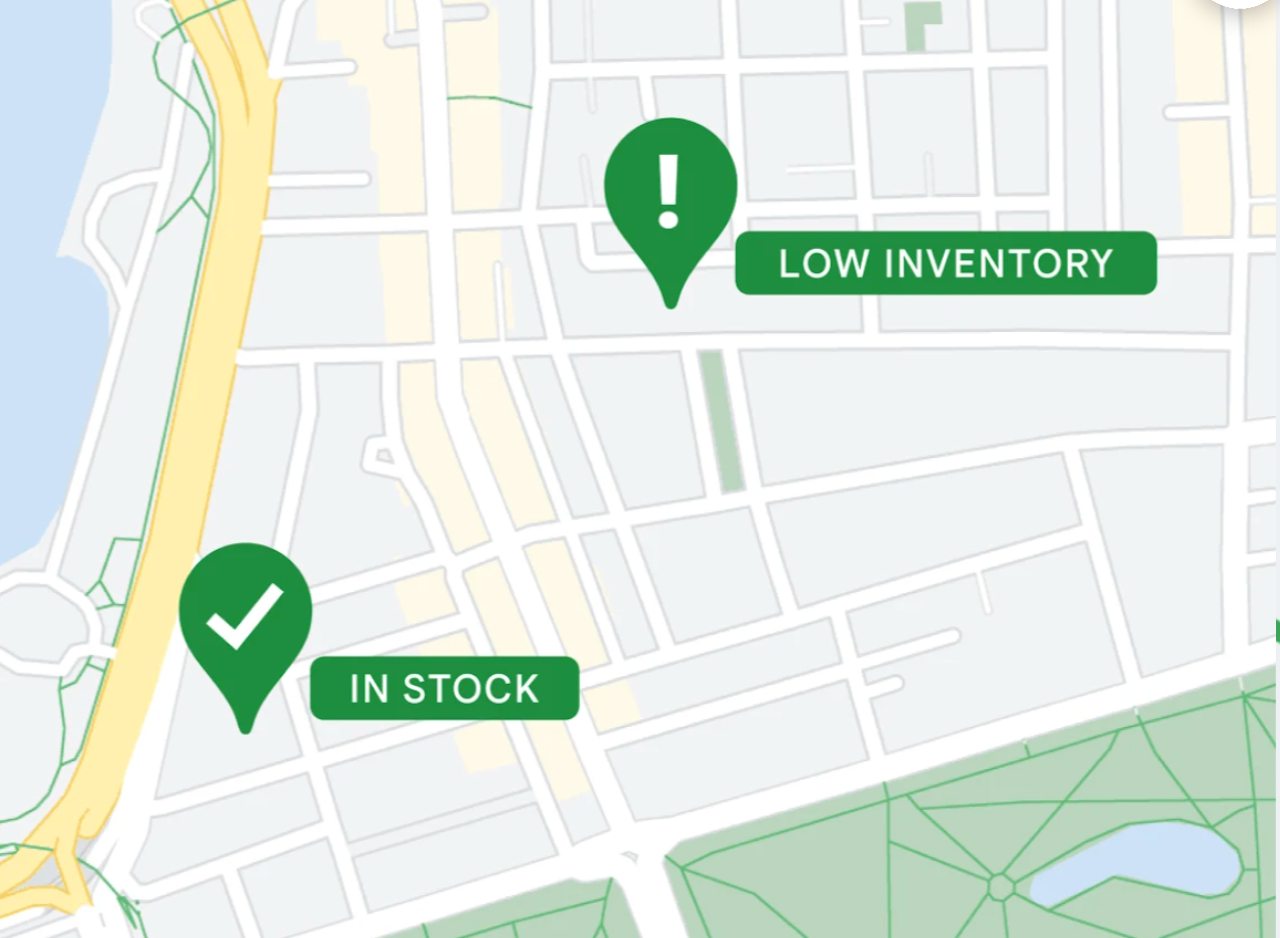 To make the shopping for your clients a lot more informative and the decisions easier, you are welcome to start working with an advanced location-based solution based on the set of GMP's APIs – Store Locator Plus. This solution can facilitate your customers' decision-making process, enriching your maps with information about your locations sorted by travel distance or time on a custom-styled map. With Store Locator Plus, you can show locals special offers they can take advantage of when they shop, post a calendar of events and workshops, and allow customers to book appointments online if you offer services. This way, shoppers can see the details about your services, hours, ratings, or the availability of facilities for people with disabilities.
2. Increase your conversions with a faster and more accurate checkout
GMP's Checkout solution is a set of recommended APIs to help retailers and users validate addresses for accuracy when completing billing, pickup, or delivery forms. A more straightforward checkout process leads to people's satisfaction, so the more convenient the end purchase process will be, the bigger the conversion rate your business will receive. One of the functions that make the customer's journey a lot more effortless is Autocomplete. Autocomplete automatically provides a 'type ahead' address prediction service when your customers place an online order, reducing keystrokes and showing suggestions in real-time. So, it highly increases reliability by replacing manual entry of addresses with a menu of complete options.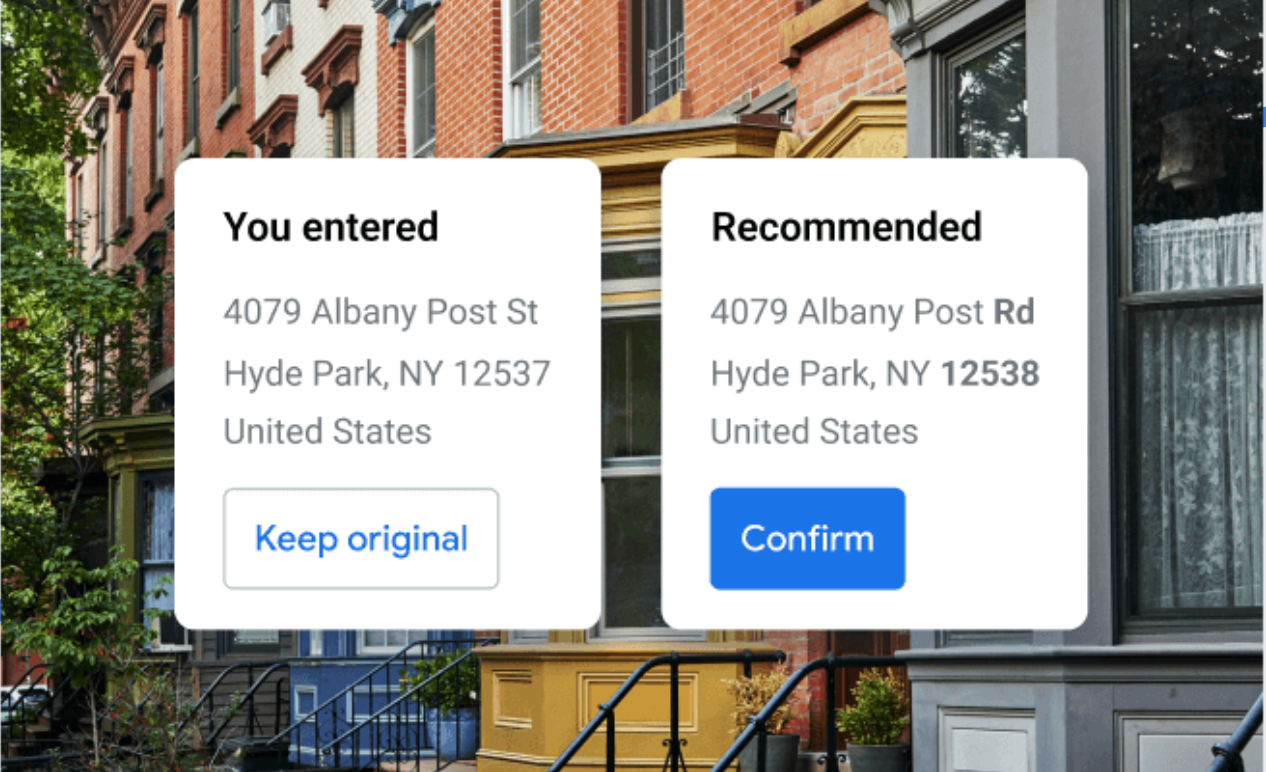 According to the statistics, around 5% of all addresses are entered incorrectly, which causes failed deliveries, canceled orders, and chargebacks. Address validation ensures that it does not happen, enabling you to ensure that address components are accurate, enrich addresses with more helpful information, and guarantee delivery success by offering address corrections and suggestions.
3. Keep your customers satisfied with a high-level delivery
Once your customers have completed their order, the major role at the end of their journey falls on the delivery process. With the Google Maps Last Mile Fleet solution, your drivers can always stay on track with the app while your customers are engaged and informed with real-time visibility of the delivery process.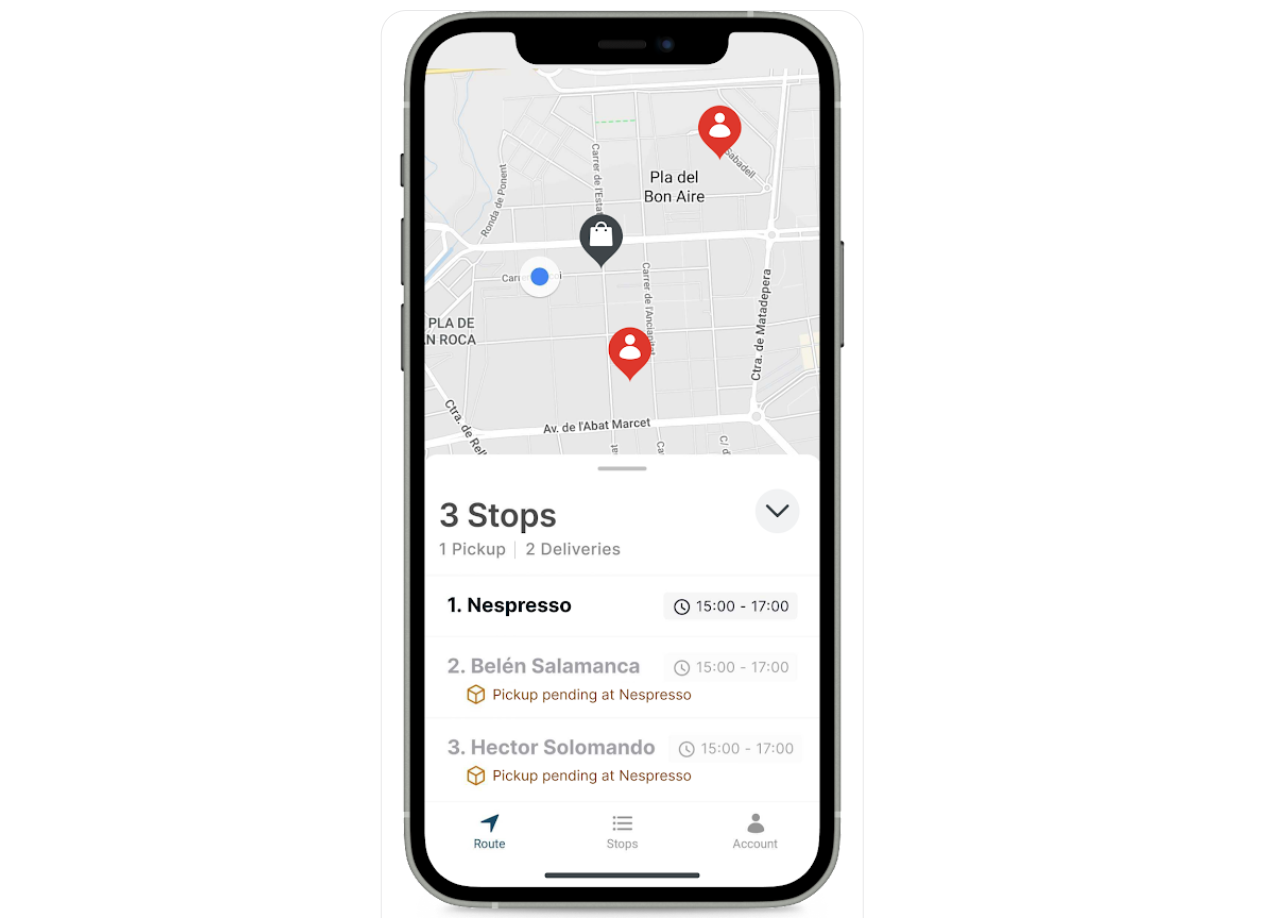 With this solution, you guarantee an exceptional delivery experience. Your drivers can use the driving directions and navigation feature to mark tasks as completed directly in the app and get turn-by-turn directions, lane recommendations, and speed limit information. At the same time, you will be enabled to track the location of drivers, see the estimated delivery time and resolve problems quickly. Improve your delivery success rate with better awareness of address validity and location, and boost your client's satisfaction and loyalty with high-level service.
We have seen how, in the challenging world, retailers can facilitate their services and engage and retain customers with the help of GMP solutions. Building easier and faster maps for the customers, Google Maps tools will help you produce your clients with the best practices and location-based experience and improve your business's bottom line. If you want to find out more about Google Maps solutions for retail, and other industries, you are welcome to contact our experts.
Cloudfresh is a unique hub of expertise for Google Cloud, Zendesk, Asana, and Gitlab.
Our specialists will provide you with consultations, GMP-based development services, technical training for your teams, and support at each stage of your map implementation.
By cooperating with Cloudfresh, you additionally receive the following:
Access to a seven-level discount system is possible only in cooperation with a Google Maps partner;
Payment by invoice to a legal entity in EU, USD, CKZ, PLN, UAH, or any other currency;
Collaboration in your native language, thanks to the multilingualism of our team;
Professional support throughout the process of using the services.
Let's reimagine your retail practices together and extend customers' shopping experience, enabling them with modern customized map solutions!