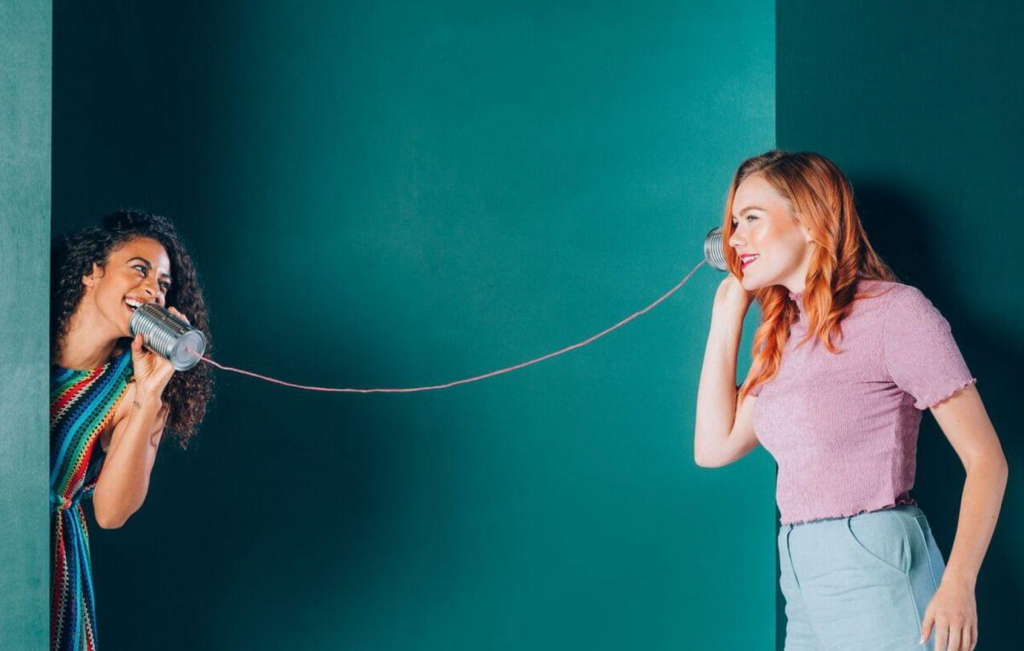 When you are a sales representative, one of your responsibilities is to attract potential clients and interest them in your business's product. You can often think that calling customers who know nothing about you and your product isa tricky way to get some new leads. Nevertheless, according to the study by Rain Group, 82 percent of buyers are open to booking meetings when sales representatives reach out. So, what is a cold call, and how can it help you to attract more customers?
What is a cold call?
A cold call is one of the ways to attract future customers. It is a call to a potential buyer who's never interacted with you or your company. According to Zendesk, a cold call is a direct line to finding out what's important to prospects, what challenges they face, and what they need to convert. In the process of cold calling, the sales team usually uses some scripts to ensure the selling of products effectively.
Cold calling tips: 10 ideas to use with your prospects
To help you understand how you can interact with your potential clients, we propose ten possible examples of cold calling for sales calls.
1. Analyze the interest before diving in
Before starting using your script scenario, it will be good to check if proceeding with your potential buyer is okay. By giving people a choice, you show your respect for their time.
In this case, you can start with the explanation of the purpose of your call and ask the person if he is interested in your solutions by using the phrase as: "Is that something that you would like to learn more about?" or "Which one of these solutions would you like to hear about?".
Always asking questions to know more about your potential clients shows that you are interested in their feedback and further growth, and provide your customers with an individual approach according to their needs.
2. Set time expectations
Knowing the exact time of your conversation gives customers a better timing understanding and lets them commit to the call more often. Mentioning your call's exact time limit, you should ensure that you stick to this time. Here, you can use phrases such as: "Have I caught you at an okay time?", "I would like to take two minutes to tell you why I called."
3. Identify the prospect's most significant challenge and always ask questions
You should start your call by asking about the prospect's pain points. Thanks to this, you could understand the way your service or products could help them and then continue to respond directly to your potential client's needs in your speech.
With this unique approach, you can tell your prospects: "What would you say are your biggest challenges in ensuring your sales team gets the content and materials they need to convince leads?". And then, continue to explain how your solutions can answer this challenge.
By asking questions, you show your sincere interest in your prospect and can better understand their needs. It also allows you to tailor your speech according to your potential client's interests.
4. Highlight product benefits and efficiencies
You can use the references of your current customers when you see some common challenges. Here, it would help if you also highlighted how your product responds to common pain points of the businesses. It is also possible to review your clients' portraits and try to match your prospect with this persona to figure out which product features to discuss.
It would help if you highlighted some inefficiencies that can be resolved using your product. It can help give customers an understanding that he misses a lot in his business development by not using it.
5. Show what differentiates you from your competitors and highlight your industry expertise.
You should always be aware of all your market competitors and respect them but know how your product or service is better and how to present it to your potential clients. You can even name the competitors in your speech, highlight the advantages of cooperation with your company, and propose, for example, a product demo.
People want to work with someone who has already achieved good results, so it is essential to show your industry expertise and reference your recent customer successes and industry awards.
6. Use social proof and mention the referrals.
According to Nielsen, 70 percent of people trust consumer opinions posted online by strangers. So, if possible, naming your customers, the solutions they got from you, and the results can be a valuable tool for you to engage the new one.
Most people will trust you if they have some recommendations from people they know. During your call, you should not only talk about the benefits but also mention some referrals, if there are ones. Your benefits will become more meaningful if the prospect knows the referrer and trusts him.
You can start from this: "I am seeing great results with [your company] 's marketing department at the moment, and, when talking about who else would benefit, your name came up."
7. Show that you did your research
You will gain more trust by learning about your prospect's business and doing some research. You can use LinkedIn profiles or company websites to find updated information about the business and some workers.
To build an instant trustful contact, you can say: "I saw that you studied at [university]. A friend of mine also went to school there!", or "I notice you used to work at [past company]; do you know my colleague [name] who is working there?".
8.Share useful statistics
It is important to share data related to your prospect's pain points. For example, if potential clients want to improve their productivity, tell them how your product helps them do this.
Once the prospect hears how much the product has benefited other companies with similar challenges, they will likely be interested in learning more and asking questions.
9.Tell an engaging story
It is always efficient to tell about your customer success stories to attract new customers. So, if the time limit allows you to proceed with the story of your client's success thanks to your product, or service, it is better to do it. Here you can talk about the customer who had a similar problem and highlight the approach you found to resolve it.
10. Explain next steps and prepare for strategic follow-up
It is always important to explain the future steps and what you need from your potential client. Even if the person is ready to cooperate, you can quickly lose him without understanding what should be done.
So, it is better to set up the next meeting during your call. The person can insist on arranging it by email to look at the calendar and then not answer. In such cases, you should be persistent and follow up on the prospect multiple times, and if necessary, repeat your speech. So your persistence here is a key to the new client, but you should always be polite and not overstep the bounds.
We have seen some cold call tips for engaging your prospects and demonstrating a high value of your business solutions during the cold call. Using these ten ideas of how to interact with your potential clients can give you some more variants to start a conversation and successfully proceed.
With Zendesk tools, you can always stay in touch with your prospects and clients, collect the information you need in one place, better manage your results, and efficiently provide all the interactions with your customers.
The Cloudfresh team is a unique center of expertise for Zendesk, Google Cloud, and Asana. For these products, we can provide you with the following services:
Customization;
Development;
Integration;
Training;
License;
Support.
Our specialists will help you optimize your IT infrastructure, develop integrations for better system interoperability, and help create entirely new structures and processes for your teams. At the same time, our support center will provide you with the best customer experience!