Fast, compact, and secure, Chromebooks have become the ideal solution for businesses and today have successfully replaced netbooks, becoming better, more practical, and more convenient. It doesn't even take a team of researchers to see the simple and obvious fact that since 2011, these devices have become increasingly popular among users. But what is this success?
We saw about fifty new Chrome devices in 2019 alone, with more coming to the market in the coming months. Compared to more than 100 models over the seven years between 2011 and 2018, it is clear that this is a significant breakthrough.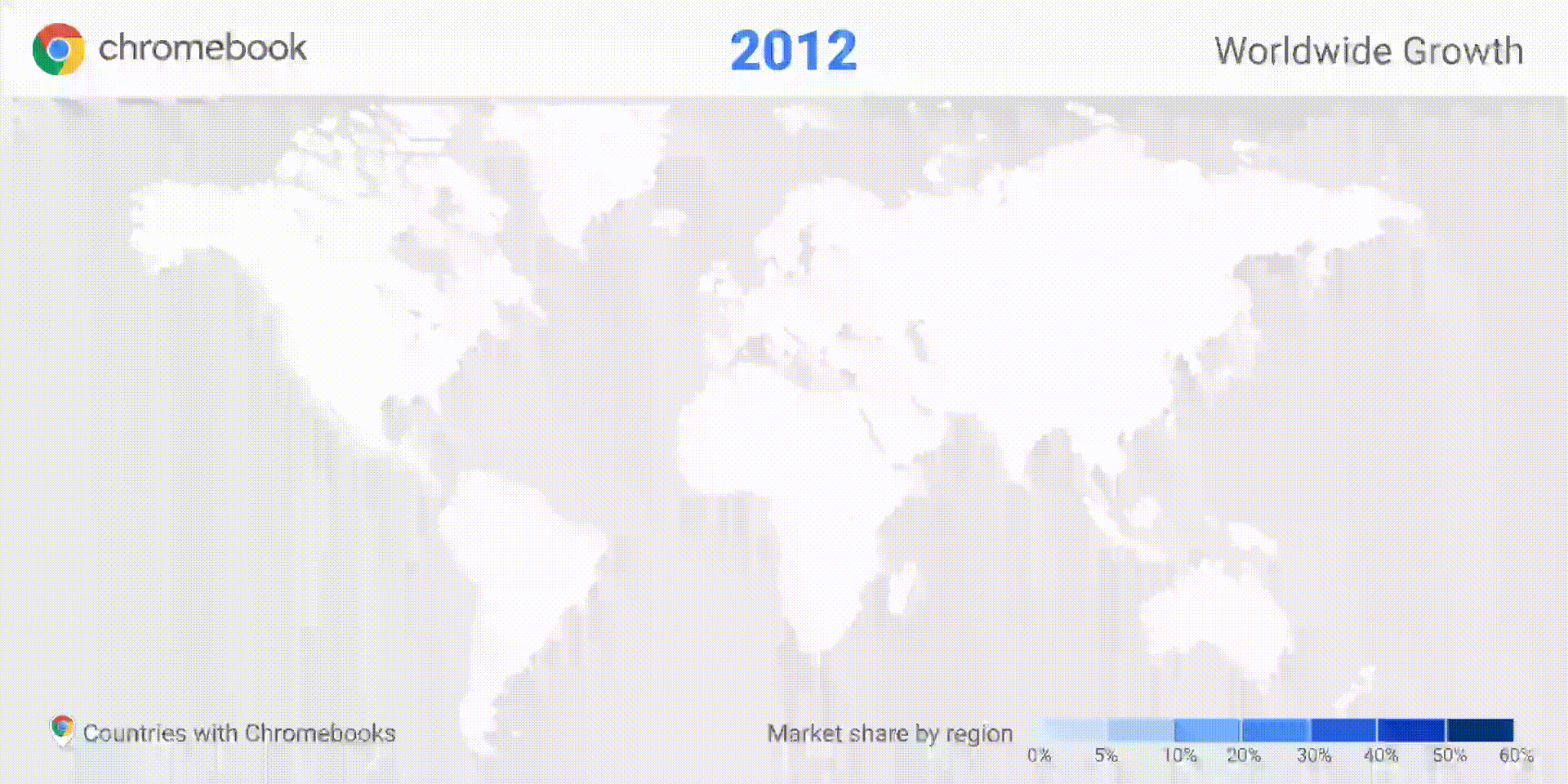 More consumers are switching to accessories running on Chrome OS, confirmed by The NPD Group, which tracks US retail sales. Over the past year, total sales of Chromebooks have increased by 22%, while demand for laptops with familiar operating systems has decreased by 6.1% over the past year, according to their data.
The education sector played an essential role in the Chromebook's popularity, which was the main factor that helped to beat and outperform the competition. Google's desire to distribute Chrome OS in the corporate sector has influenced OEMs. As a result, they began to create devices with better quality.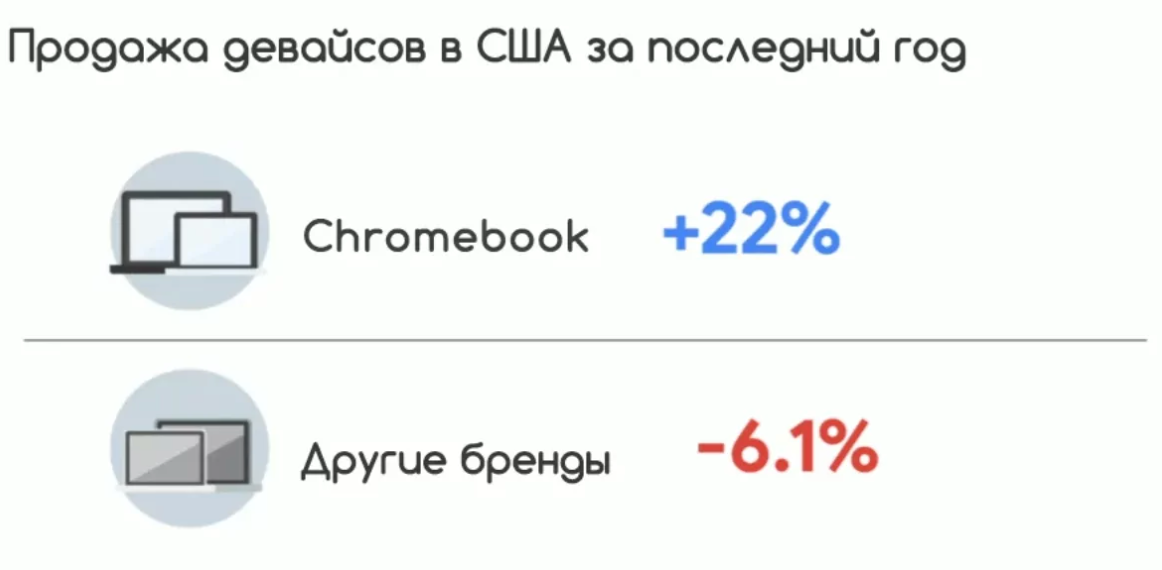 However, the consumer market, which has been an area where Chrome OS has struggled in the past for any significant influence over the last 18 months, has shown its results. So, sales on BLACK FRIDAY in 2018 led to the fact that every third device sold was a Chromebook.
Another factor that directly contributed to the popularity of the Chromebook was that Google added support for Android apps to Chrome OS. It's been 3 years since they first announced their intention to add the Play Store, and since then, adoption on Chrome OS has been a rollercoaster ride as devices have gained access gradually.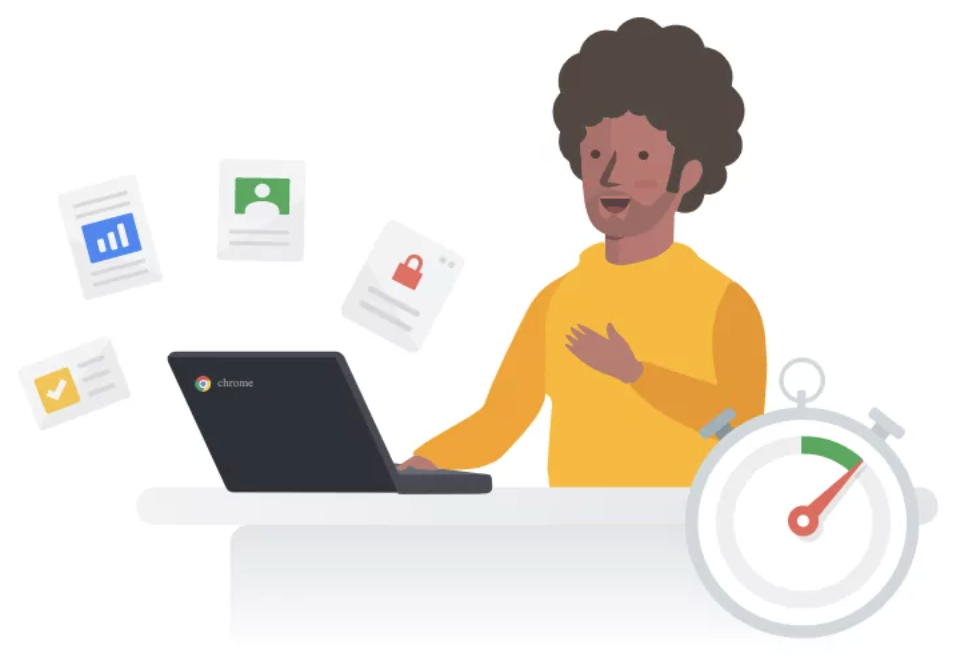 Despite this, Google has remained committed to its idea and, thanks to this, has achieved some success. Many developers have started to create apps supporting expanding Chromebooks and tablets' screens.
According to Google internal data, Android-based apps on Chrome OS usage has quadrupled over the past year. This metric indicates that consumers are interested in using their favorite apps on their Chromebook. Therefore, developers are making every effort to improve this system.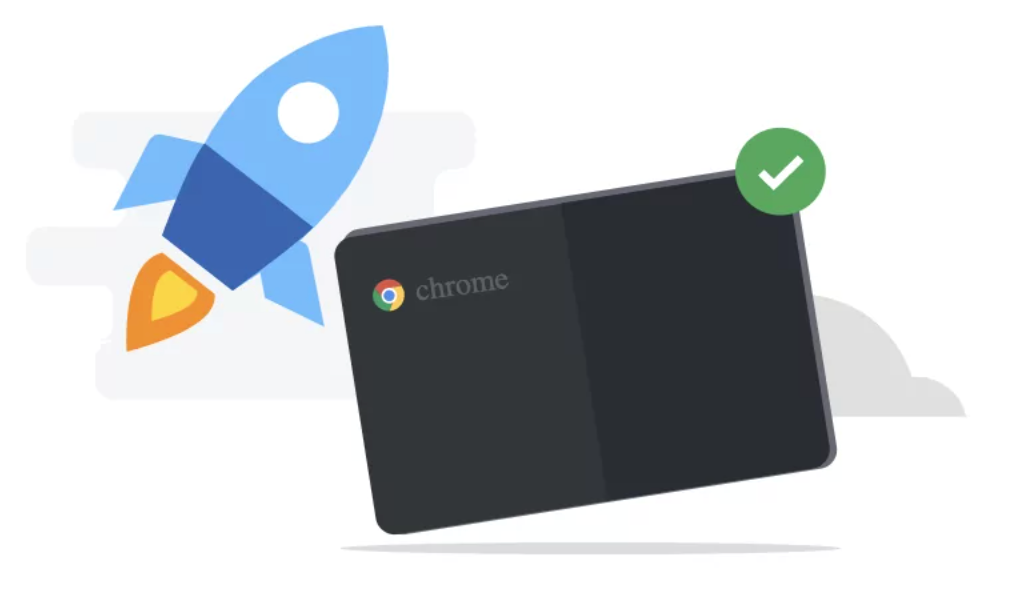 Therefore, the favor of Google continues to influence the speed with which applications for Android are created. GPU support, full support for Android Studio, and the ability to deploy apps directly to Chrome OS in the future will help you develop and test everything on the same operating system.

In addition, Google Workspace (ex. G Suite) Administrators can enforce and manage over 200 corporate policies on Chrome devices with a Chrome Enterprise license. All this from a single Google Workspace (ex. G Suite) Admin Console. Recall that we recently wrote about updating the admin console for Chrome Enterprise. Test your Chromebook and Chrome Enterprise license for free by contacting Google Workspace (ex. G Suite) and Google Cloud by the Cloudfresh team.