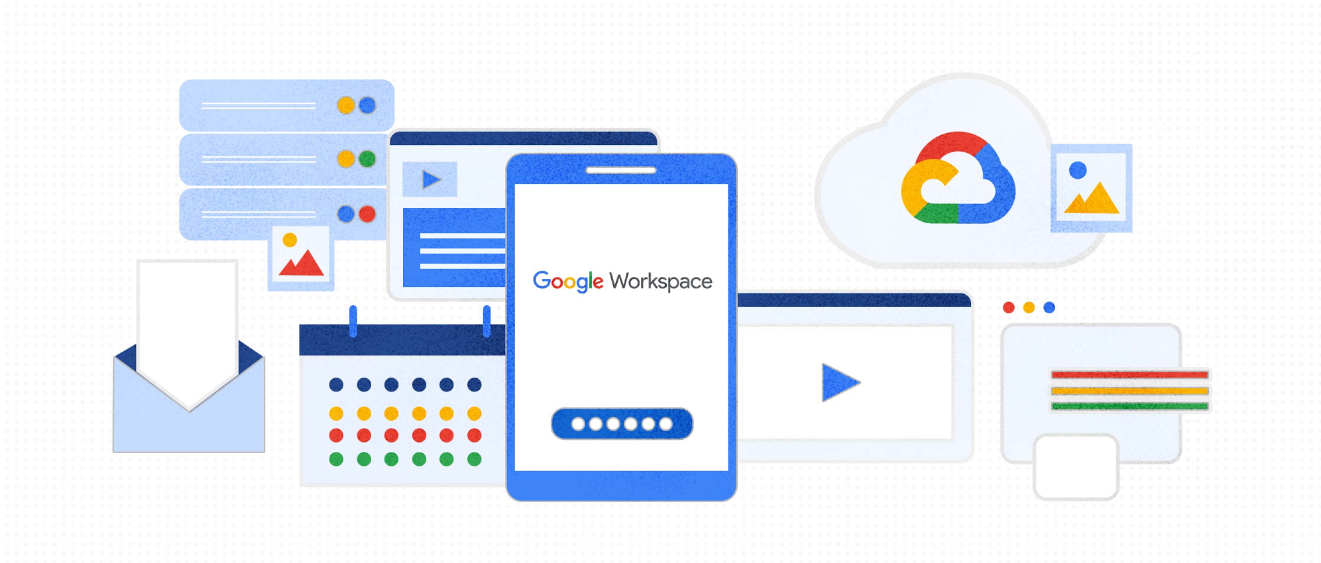 Today more and more public organizations and businesses are at risk of cyber attacks. Therefore, companies around the world are starting to pay much more attention to protecting their infrastructure and company information to avoid data breaches.
In general, decisions on security measures and key actions for protection are taken by security management departments. But in this situation, every employee can feel responsible for company security by monitoring their actions when they click on suspicious links or navigate web pages without encryption. Fortunately, to facilitate this fight against cyber risk, Google Cloud offers a suite of cloud-based tools that allow employees to perform their duties without the risk of hackers stealing or damaging their data.
Simple actions to keep your organization safe
To understand how you can strengthen your institution's security, you need to understand the challenges your security agents face when operating and how this affects your end users. To maintain your company infrastructure and prevent cyber-attacks, you may want to consider features such as
Zero Trust. Zero trust is a security mechanism in which trust is established in users through several documents. This process is also constantly checked and updated to provide access to applications and other resources.
Endpoints. All the technology you use for your work is an endpoint. To provide security, you need to ensure that the technology you use to do your job is secure. This is particularly important in a hybrid working model where employees work from home with their laptops. For security purposes, a company should make its technology available to its employees for security monitoring.
Multi-factor authentication. For a more secure login, request more than one piece of information (e.g. additional information to username and password) to grant a user the ability to log in.
Google's plans to strengthen security
At the moment, the issue of cyber security remains unresolved. So Google is planning several actions to provide security to its customers and users of its services:
Budget for security enhancements. The company plans to allocate more than $10 billion over the next five years for security enhancements.
Expansion of the zero-trust program. The support program also includes expanding zero-trust functionality, as well as helping to secure the software supply chain and improve open-source reliability.
Google Workspace also allows users to have a better experience with cloud tools while guaranteeing security. Based on a zero-trust mechanism, and with the end user in mind, Google created Work Safer.
Work Safer is a program created by Google to help employees across organizations work securely on a hybrid work model. It enables you to communicate and share documents and other work resources securely. Work Safer combines collaboration as well as threat and data protection for a fully functioning IT company.
You can get started with the software or just familiarise yourself with its functionality with the help of Cloudfresh specialists. The Cloudfresh team is a unique center of expertise for Google Cloud, Zendesk, and Asana. For these products, we can provide you with the following services:
Customization;
Development;
Integration;
Training;
License;
Support.
Our specialists will help you optimize your IT infrastructure, develop integrations for better system interoperability, and help create completely new structures and processes for your teams, while our support center will provide you with the best customer experience!