Google Workspace
24.12.2018
How to implement Google Workspace (ex. G Suite) for business and increase company revenue
My name is Oleg, and I am a senior consultant for the Cloudfresh implementation and training team for Google Workspace (ex. G Suite) in Ukraine. In over three years (total per team) of Google Workspace (ex. G Suite) implementation and training experience, our team has helped hundreds of organizations complete the transition and adopt Google Workspace (ex. G Suite). We make their workspace an entirely virtual environment "in clouds," which gives more opportunities for teamwork and increases the efficiency of everyone's work.
After implementation, We aim to educate end users and give them the tools to take full advantage of the entire Google Workspace (ex. G Suite). Thus, they will be comfortable transferring their Word workflows to Google Docs (Documents), as well as processing data in Google Sheets (Tables), working with thumbnails in Google Presentations (Presentation), chatting, calling and video conferencing using Meet and Hangouts and have access to dozens of other useful tools.
We've seen with many clients that even after the client believes the company has moved entirely to Google Workspace (ex. G Suite), the old programs and systems are still installed on employees' computers. Companies often find themselves unknowingly or even accidentally maintaining twice as many tools as needed, which can lead to several problems.
Here are a few reasons why maintaining two different types of productivity tools can be detrimental to a company:
Support for software that organizations regularly buy costs too much
To calculate the number of excess costs for the simultaneous support of the Google Workspace (ex. G Suite) and previously purchased software, do the following:
Find the annual support cost for previously purchased software.
Count the licenses of such software in the whole organization (usually, each user has several permits).
Divide the annual software support cost by the number of users to get the additional price per user per year.
Some of our clients, such as the digital agency Upturn, have saved over $200 per user per year by reducing the number of licenses of previously purchased software by 80%-95%. It resulted in savings of about $10,000 per year. An even more extensive scale was demonstrated by another Cloudfresh client – a Lviv-based software development company that was able to save millions of hryvnias of its annual IT budget by reducing the number of software licenses purchased before the implementation of Google Workspace (ex. G Suite).
In addition to paying per-user licenses, you can save on updating software, training costs, managing and expanding IT staff, and avoiding server usage and support costs.
By keeping the software that users are used to, you encourage their negative attitude to change, which, on the other hand, will cost the company a lot.
Why should the end user fully migrate to Google Workspace (ex. G Suite) and its new teamwork features if he (the user) has access to his old software directly on his desktop? A wonderful indulgence for the user, isn't it? This may seem like an innocent and reasonably expected behavior for end users. Still, the incomplete implementation of Google Workspace (ex., G Suite) tools can have substantial negative consequences regarding wasted money.
It turns out that the competitive cost of a Google Workspace (ex. G Suite) license (starting at $5 per user) isn't the only thing helping organizations save money. A 2015 Forrester report states that even after initial savings from implementing Google Workspace (ex. G Suite), companies that fully implemented Google Apps for Work saw additional savings of more than $1,000 per user over 3 years thanks to unique teamwork features from Google.
More specifically, Forrester was able to identify the average cost of the following benefits companies received over 3 years:
Save over $600 per user by collaborating in real-time with colleagues using Google Docs, Sheets, Slides, Sites, and Google Drive.
Save over $400 per user in increased mobility and lower overall business travel costs with Google Workspace (ex. G Suite) available anywhere in the world, on any device.
Savings of over $200 per user after users migrated from legacy telephony to Google Hangouts and Meet.
By counting the savings, you can no longer close your eyes to how users sabotage the implementation of changes.
Risks of shadow IT
The lack of a one-size-fits-all work environment generates mixed signals to end users, who may notice that workflows differ dramatically across departments depending on the tools they use. As long as the old licenses are in your working environment and available on users' computers, there will be no good reason for them to use the new Google Workspace (ex., G Suite) tools instead of their regular programs. As a result, users do not see a consensus on where and how their work should take place, and these are already the first signals of the emergence of "shadow IT."
Thus, reducing the number of software licenses you've been using can reduce your IT costs and greatly benefit your organization as a whole. It will also encourage users to explore the new style of teamwork that Google Workspace (ex. G Suite) is pursuing and has already proven financially beneficial.
But that's not all. Realizing the many benefits that full implementation of Google Workspace (ex. G Suite) can bring to your organization is just the beginning. Next, your task will be to implement a strategy for removing old tools. And this can provoke a slight panic among users in case of an insufficiently thought-out approach to this issue. To learn how we at Cloudfresh have already helped several companies implement their legacy software removal and cloud transformation strategies, stay tuned.
If you want to be aware of how to manage change in a changing digital age and want to try Google Workspace (ex. G Suite) products in Ukraine, which are available in Basic, Business, and Enterprise packages (Gmail, Drive, Docs, Calendar, Hangouts, Groups, Sites, Vault, Meet, Keep, Jamboard, and more) or the G Suite for Education Classroom solution – write to us on this page.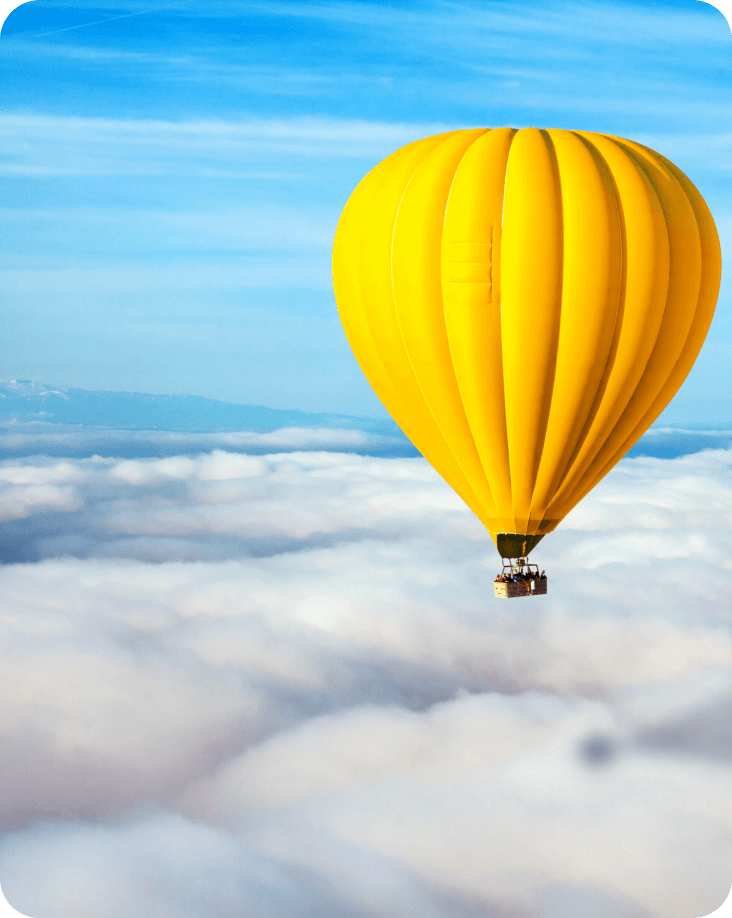 Get in touch with Сloudfresh