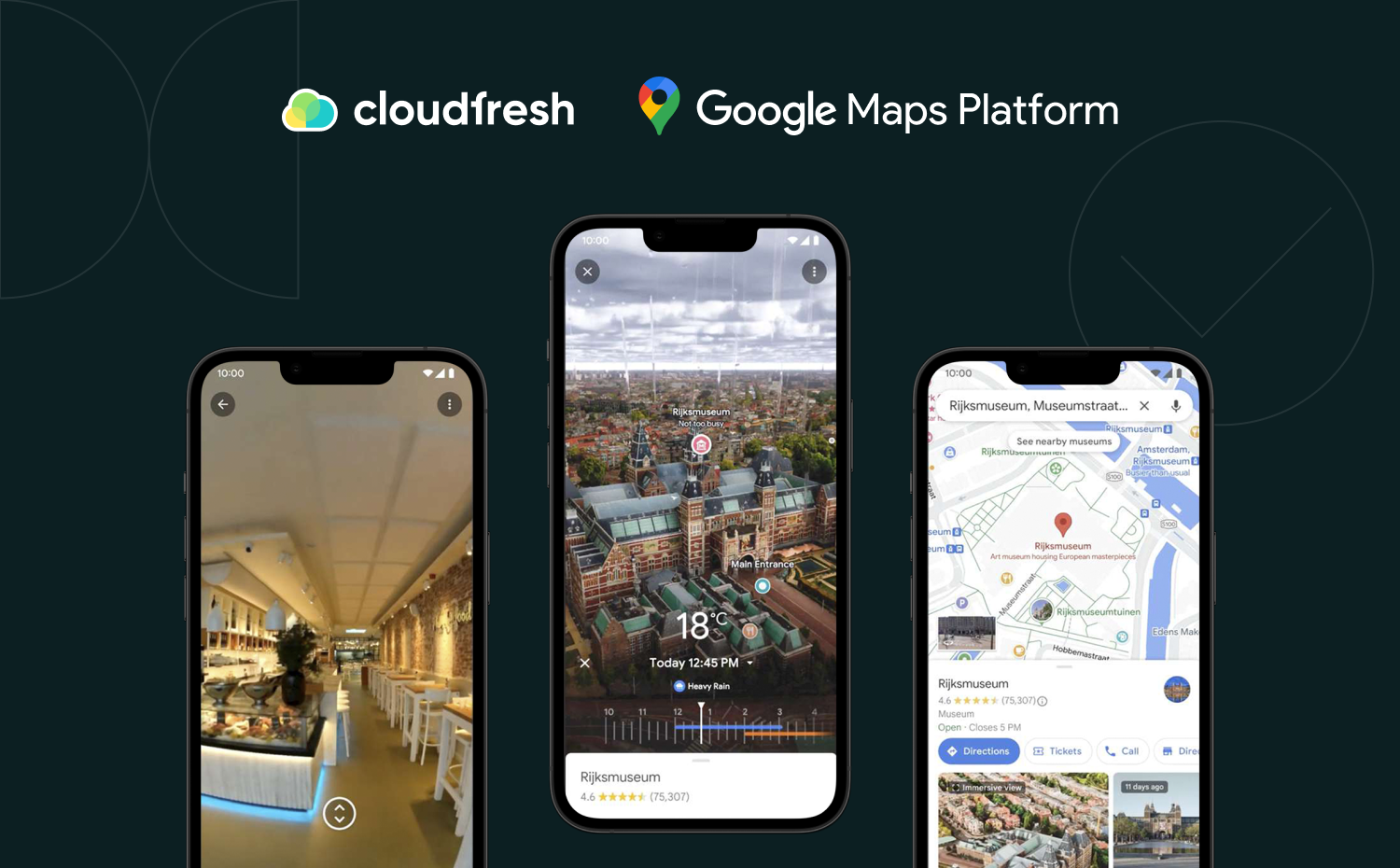 Our everyday lives have become entirely dependent on Google Maps, which gives us real-time traffic updates while guiding us through unfamiliar cities. But as AI develops, Google Maps changed its vision for the future. Today is about an immersive, intuitive map that reimagines how you explore and navigate while helping you make more sustainable choices. In this blog, we're sharing how AI brings this vision to life with new Google Maps features. Let's begin our exciting journey.
Immersive view: Currently rolling out
Google Maps' Immersive View is a boon in the world of navigation. With this feature, you can virtually poke around in any location: museums and galleries, restaurants and cafes, shopping malls and cinemas, etc. Thanks to advances in artificial intelligence and computer vision, immersive view incorporates billions of Street View images and aerial photos and creates a multifaceted digital model of the world. It also adds all the information you need about the place. 
Every time you plan to visit a museum or another fascinating place, it is worth opening Google Maps, and you will have all the information you need. You can virtually see any view of a building and learn where the entrances are; see what the neighborhood looks like at different times of day and what the weather will be like because of the "time slider" function; and find out how busy the place is. Explore nearby establishments from the inside to understand the best of the area. 
These features of the Google Maps Platform are available thanks to features such as: 
Neural radiant fields (NeRF).

A cutting-edge artificial intelligence method that creates 3D representations from regular photographs.

With NeRF, you can precisely reproduce a location's entire context, including the lighting, material textures, and background elements.
All this helps you understand the atmosphere of the place you're going to and decide in advance whether it's right for you. 
Augmented Reality Navigation: Indoors and Outdoors
Live View search is even more convenient using artificial intelligence and augmented reality. It will help you find any object: cafes, parks, transport stops, etc. You need to pick up your phone to start searching. 
It also gives you access to all the information you need about the place: hours of operation, traffic, and ratings. It will help you choose more carefully and save your precious time.
Google Maps Augmented Reality (AR) is especially relevant in a new location like an airport or train station. With AR-arrows pointing in the right direction, you can quickly and confidently find the nearest toilets, waiting rooms, cab stands, car rentals, and much more.
Now, the Google Maps Platform is working on the most extensive expansion of the Live View system. The new features will be available at more than 1,000 new train stops, airports, and shopping centers in just a few months.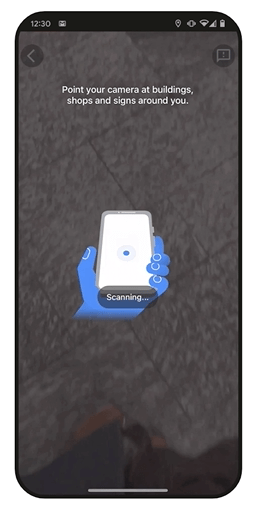 Personalized Recommendations
Personalized suggestions are one way AI is enhancing the Google Maps user experience. Google Map AI algorithms can recommend nearby eateries, shops, and sites that fit a user's interests by examining data on location, search history, and other factors. Users can use this feature to find new places, and it also allows businesses to connect with potential clients.
The ease of driving an EV
The world of electric vehicle anniversaries is constantly expanding. And Google Maps is making progress in this area. For users of electric vehicles with a built-in Google system, new functions are now accessible in Google Maps as of this year.
A brief summary of the new features is as follows: 
Adding charging pauses.

Google Maps provides the finest locations for car charging while you're enjoying your drive. Instead of you, Google Maps will predict your anticipated energy consumption and present traffic congestion level. Using Google Maps will make your journey easier and relieve some needless stress. 

In stations with chargers rated at 150 kilowatts or more, significance can be easily found using the "high-speed" charging filter. This will fully recharge many cars' batteries, allowing you to resume driving in under 40 minutes.

Search outcomes with charging stations:

When locations like the grocery store have charging stations, we'll let you know in the search results. This will make it simpler for you to select a store that also offers car charging when you go grocery buying.

Glanceable directions while navigating
Every day, Google Maps works to improve your map experience, and it doesn't depend on how you travel. 
You can track your path directly from the Route view or your device's lock screen. You already have all the knowledge required to get around comfortably: arrival and turnaround times. But if your plans suddenly change, Maps will help you quickly build a new route.
In summation, AI is enabling real-time traffic updates, enhanced accessibility, and augmented reality navigation, which are all helping us reimagine the future of Google Maps. These characteristics not only simplify our lives but also open the door to a lot that is more connected and sustainable.
As a certified Global Google Cloud Premier Partner, we can help you apply the power of the Google Maps Platform to solve current business challenges and develop new digital models using location-based services.
What do we offer?
Google Maps Platform-based development services;

Technical teams' training;

Consultations and API integration;

Technical support.
By cooperating with us, you will receive the following:
Access to a seven-level discount system, which is possible only with a Google Maps partner;

Payment by invoice in EUR, USD, CZK, PLN, UAH, or any other currency;

Professional support throughout the journey with a solution.
Contact our team and take your customers' location-based experience to the next level with Google Maps solutions.