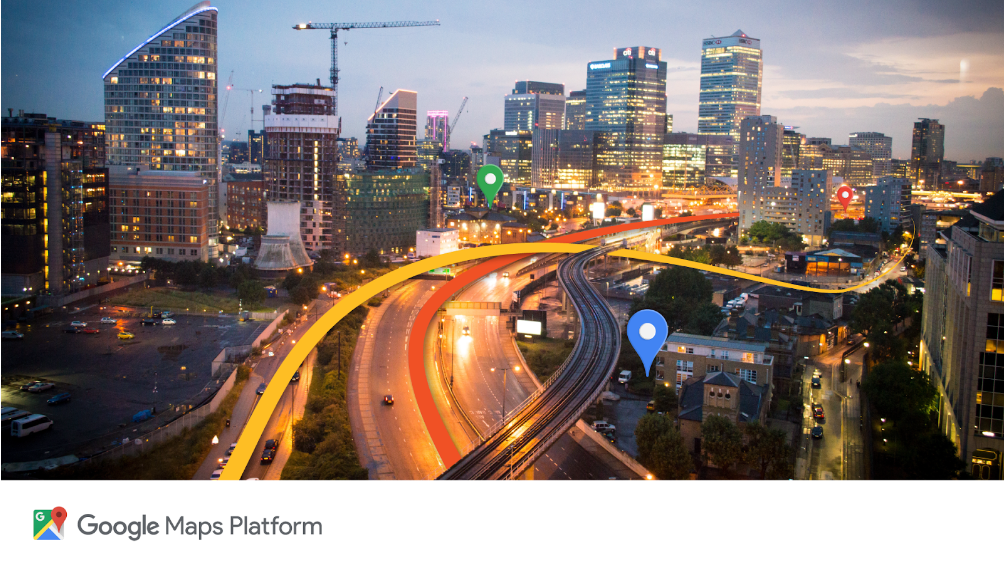 February 8 marks 14 years since the launch of Google Maps in the world. During this time, it was interesting to see how the mapping service has transformed various areas of activity and improved people's lives. Maps have changed how we select routes, neighborhoods, schools for our children, and even the process of choosing a housing. Therefore, in this post, we will share a series of updates designed to make it easier to use new features and get the most out of the Google Maps location service.
The Techsvit team is pleased to announce that we have become a certified partner of the Google Maps Platform in Ukraine – the next generation of Google Maps for Business with optimized APIs and new industry solutions for accessible innovation in organizations.
Last March, Google Maps announced the industry's first solution for game developers (Game Developers). The solution allows you to create games in the real world using data from the Google Maps Platform.
Today we offer solutions for goods/passenger companies and companies that need to track their branched assets. The asset tracking feature helps businesses improve efficiency by accurately tracking vehicles and real-time assets, visualizing where assets have traveled, and plotting complex routes between multiple locations. Carrier companies can integrate navigation into their programs to optimize the interaction between the driver, dispatcher, consignee, or passenger. The experience and insights of such services open up numerous opportunities for creating new businesses based on the Google Maps Platform.
The Google Maps APIs work together to create the building blocks needed to build location-based apps and processes. The three main products, Maps, Routes, and Places, contain all 18 Google Maps APIs that are simply integrated into a website, program, or service. No changes are needed – just add the API code to your existing code. The goal of the Google Maps team is to evolve the APIs and make them even more accessible, easy to use, and easy to scale as the company's business grows.
One rate scale, one management console, and free support for Google Maps Platform users from Techsvit
Customers are looking for transparent pricing and easy access to all APIs, which is why the Standard and Premium plans have been merged into one pay-as-you-go pricing plan. With the new program, businesses get free $200 of monthly consumption. Google estimates that most companies will have monthly usage within the $200 free amount.
Consumption over this limit will be billed without annual subscriptions or termination of service in their absence. In addition, Google Maps products are now integrated into the Google Cloud Platform, making it even easier to track usage, manage projects, and increase the innovation of customers' cloud projects. Techsvit provides free support and advice on connecting and integrating Google Maps and Cloud Platform services.
You now need a valid API key, and a Google Cloud Platform account to access core products. Contact our certified team for support, which will help you create an account and connect the necessary APIs to your web resource, program, or service.
In addition, we provide the possibility of non-cash payment from a bank account for the services of Google Maps Platform, Google Workspace (ex. G Suite), and Google Cloud Platform. Once connected to the system console, you will access your $200 monthly free trial to use Maps, Routes, and Places products. As your business grows, Maps services will quickly scale to your needs, and the Google Maps team of Techsvit specialists will help bring your most ambitious ideas to life.
The list of Google Maps Platform API and SDK includes:
Maps SDK for Android
Maps SDK for iOS
Maps Static API
Maps JavaScript API
Street View Static API
Maps Embed API
Map URLs
Directions API
Distance Matrix API
roads API
Place API
Places SDK for Android
Places SDK for iOS
Places Library, Maps JavaScript API
Geocoding API
Geolocation API
Time Zone API
Elevation API