During ISE'19 in Amsterdam, BenQ and Google Cloud presented a beta version of Jamboard and Hangouts Meet integration. It is already available to every lucky Jamboard user! Now it's time to share the step-by-step instructions on how to start working with Hangouts Meet and hold your first full-scale videoconferencing without leaving the Jam session.
From the Google Workspace (ex. G Suite) Admin console, go to Devices panel and find your Jamboard.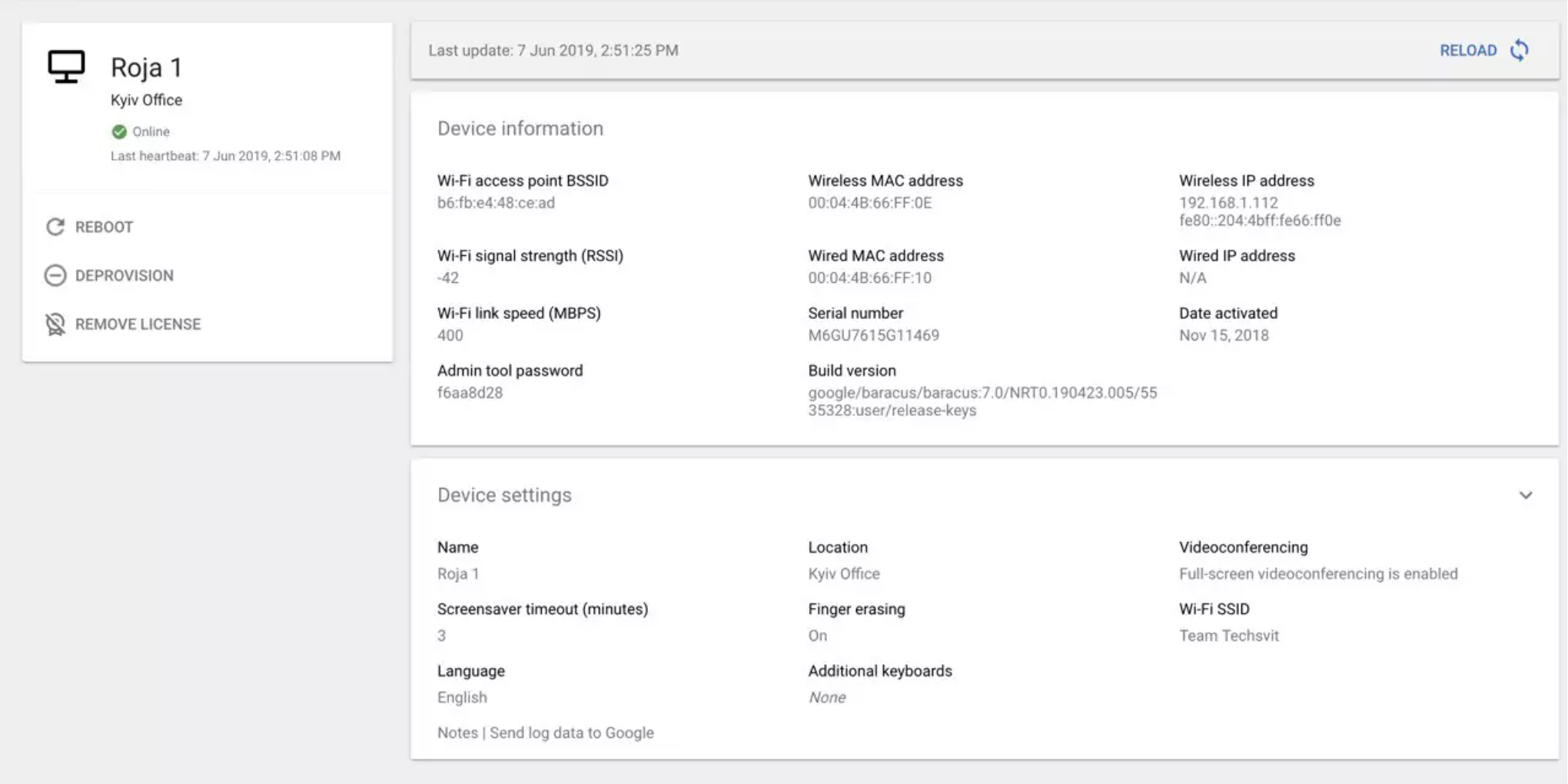 Select Device settings. Among these, you will see Videoconferencing configuration. Let's look at each of these settings in more detail.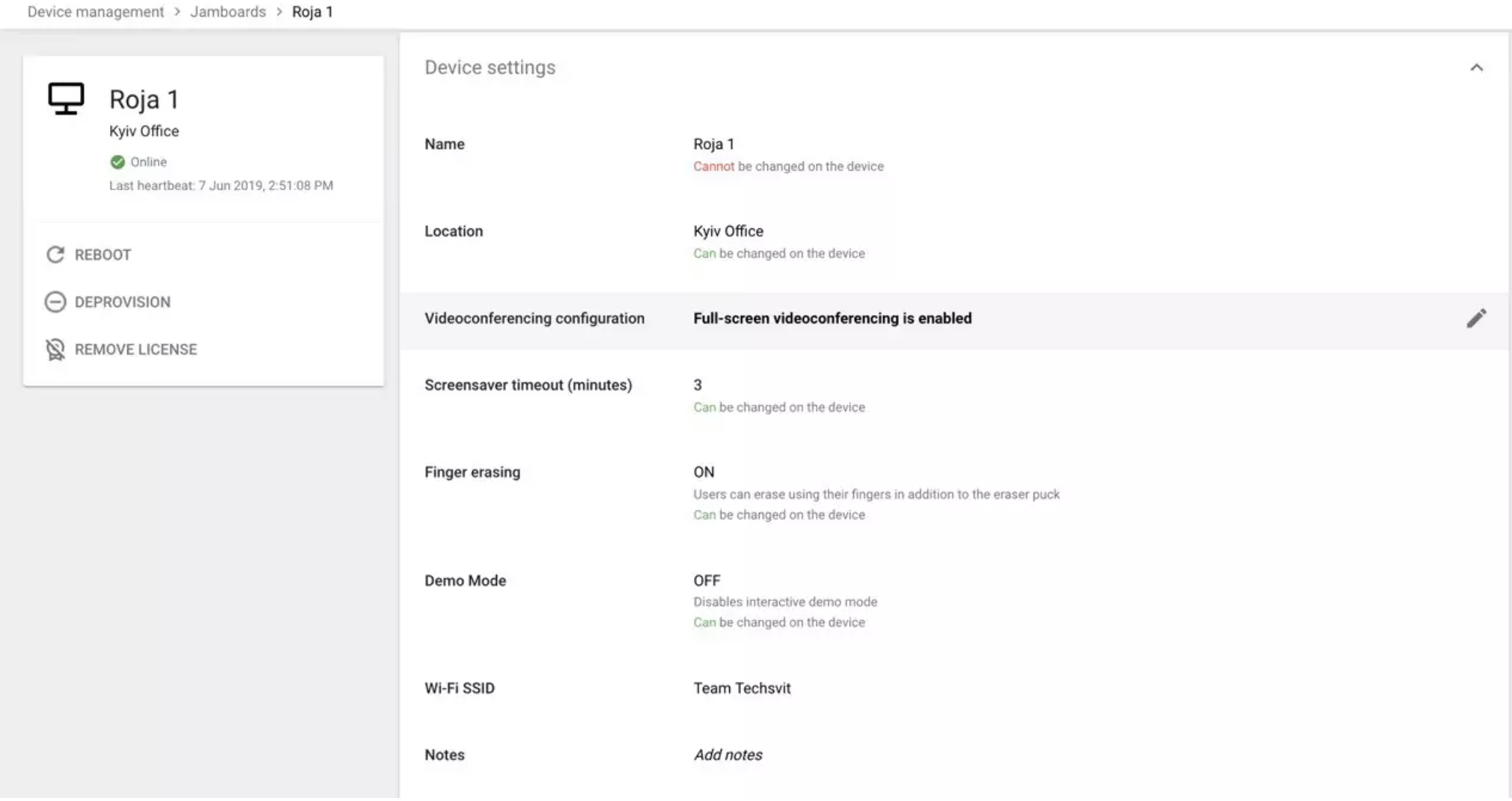 Here you have several options of videoconferencing settings, the first of which is a permission of full-screen videoconferencing mode.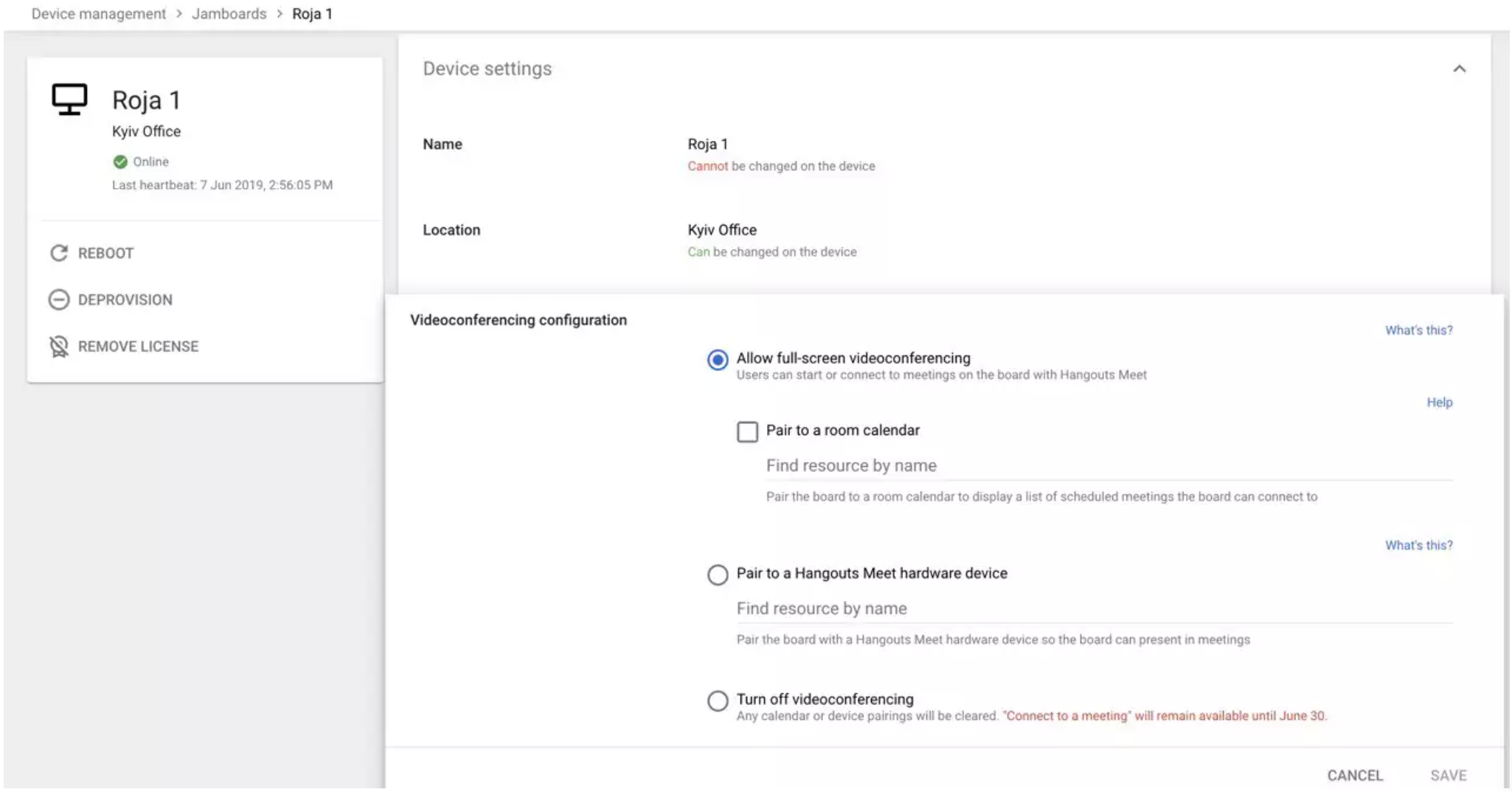 Below we can add communication with board rooms in order to see all upcoming meetings and connect to them with one click.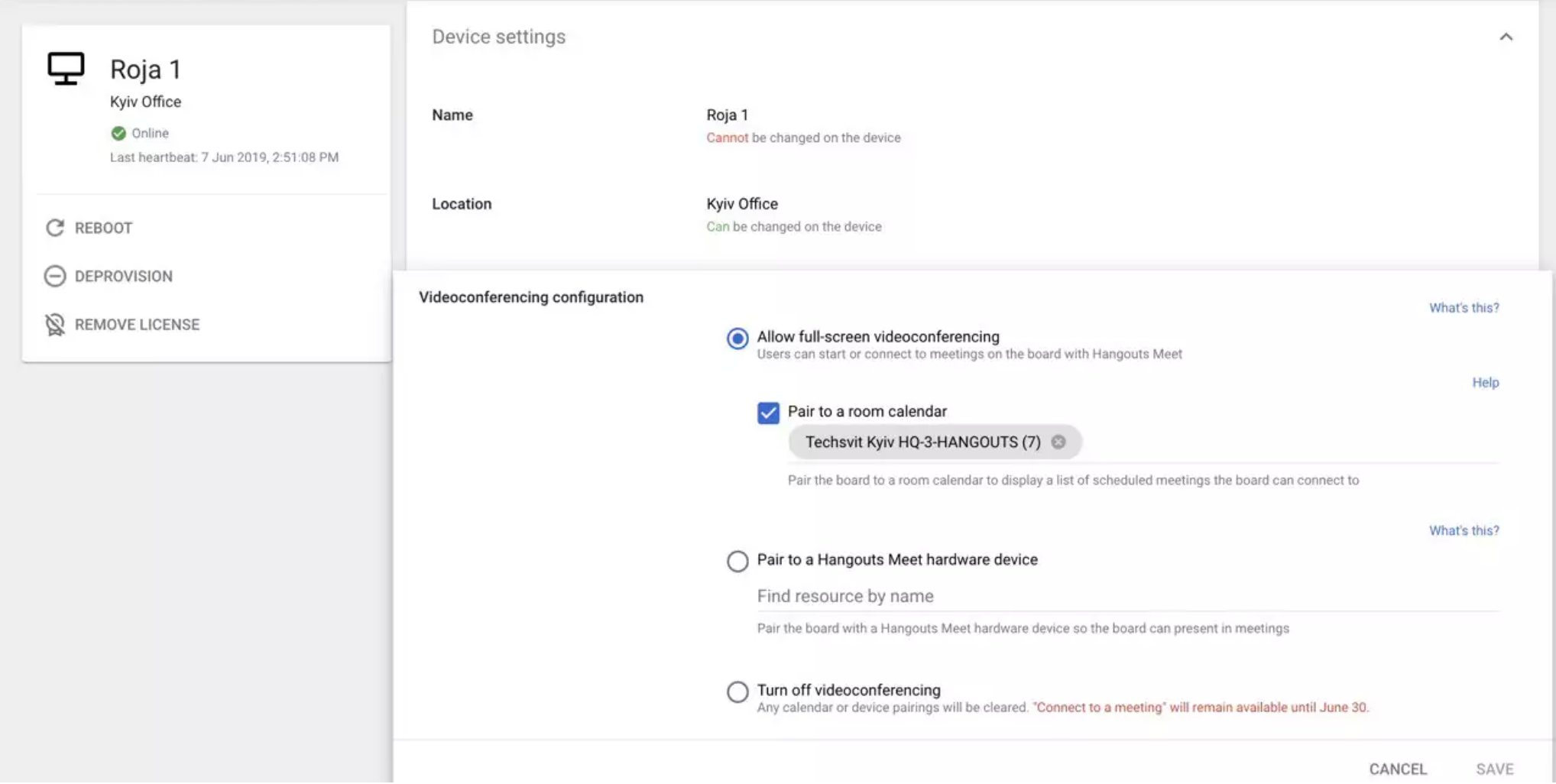 After that, a quick access panel will be displayed on the Jam session screen so that you can create and connect the full-screen video meeting to the device. To join the meeting, enter the meeting code or name.
That's how your Jam will look after you add these settings:
A jam can be booked just as easily as a board room: you just need to add it to the resource list.
Then, while arranging the meeting in the calendar, you will be able to choose both a board room and a Jamboard.
On the quick access panel you will see the full list of upcoming meetings: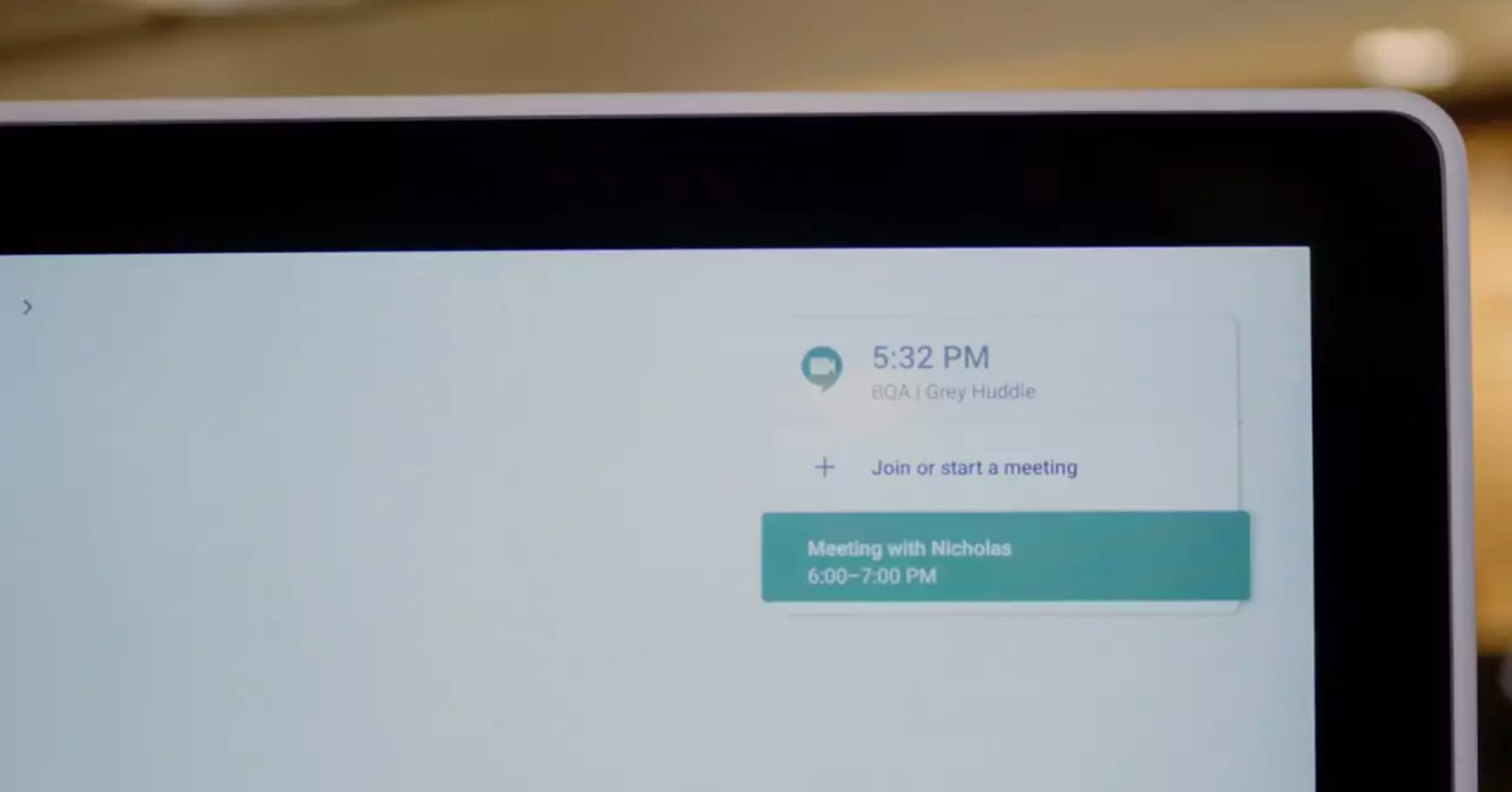 The second option is pairing to a Hardware Meet Kit device that has been added to your console in order to stream the Jam session to the Hardware Meet Kit device.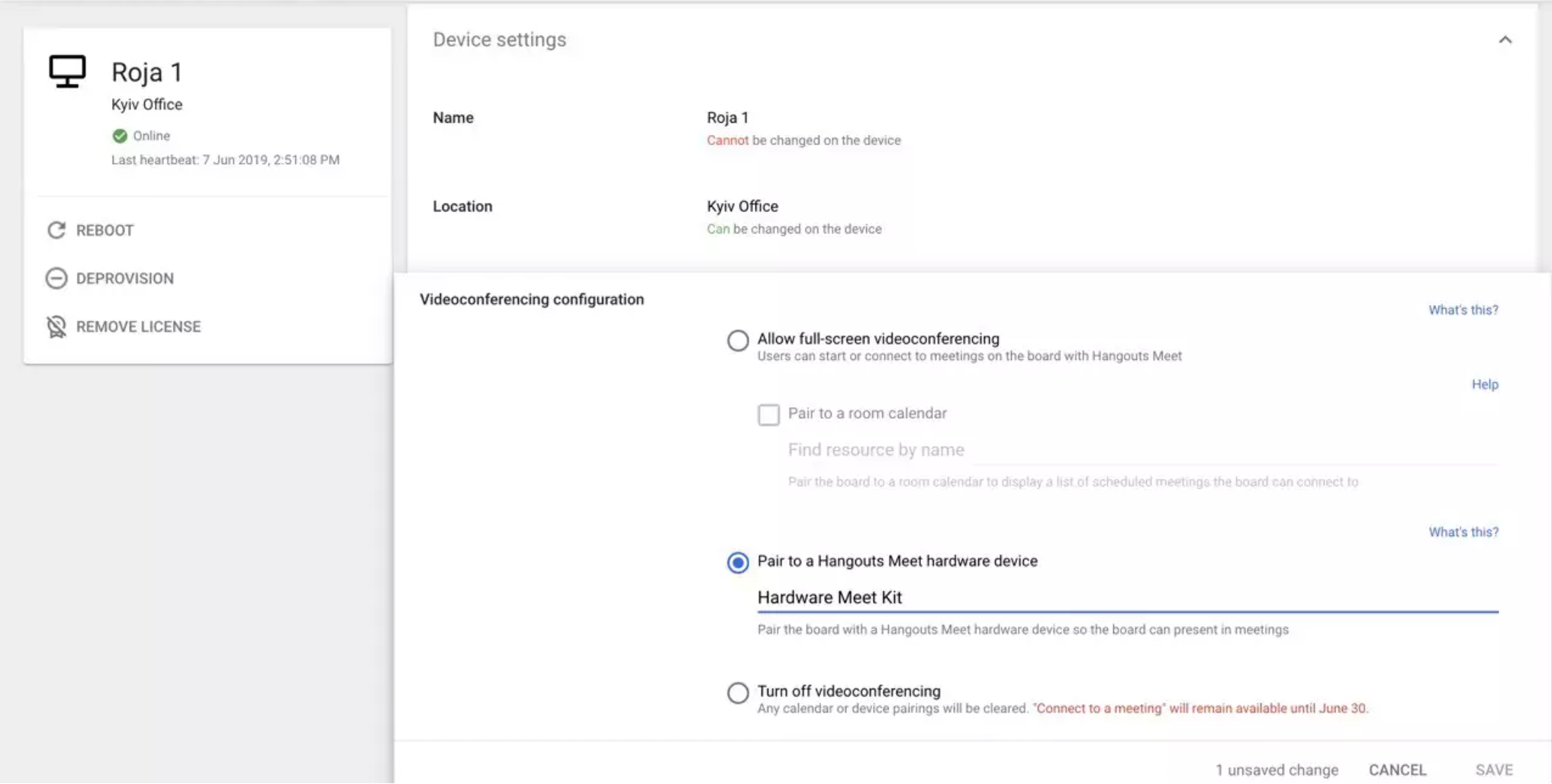 The last setting is the possibility to turn off the full-screen mode. It will be effective until June 30, after which all video conferences will be full-screen.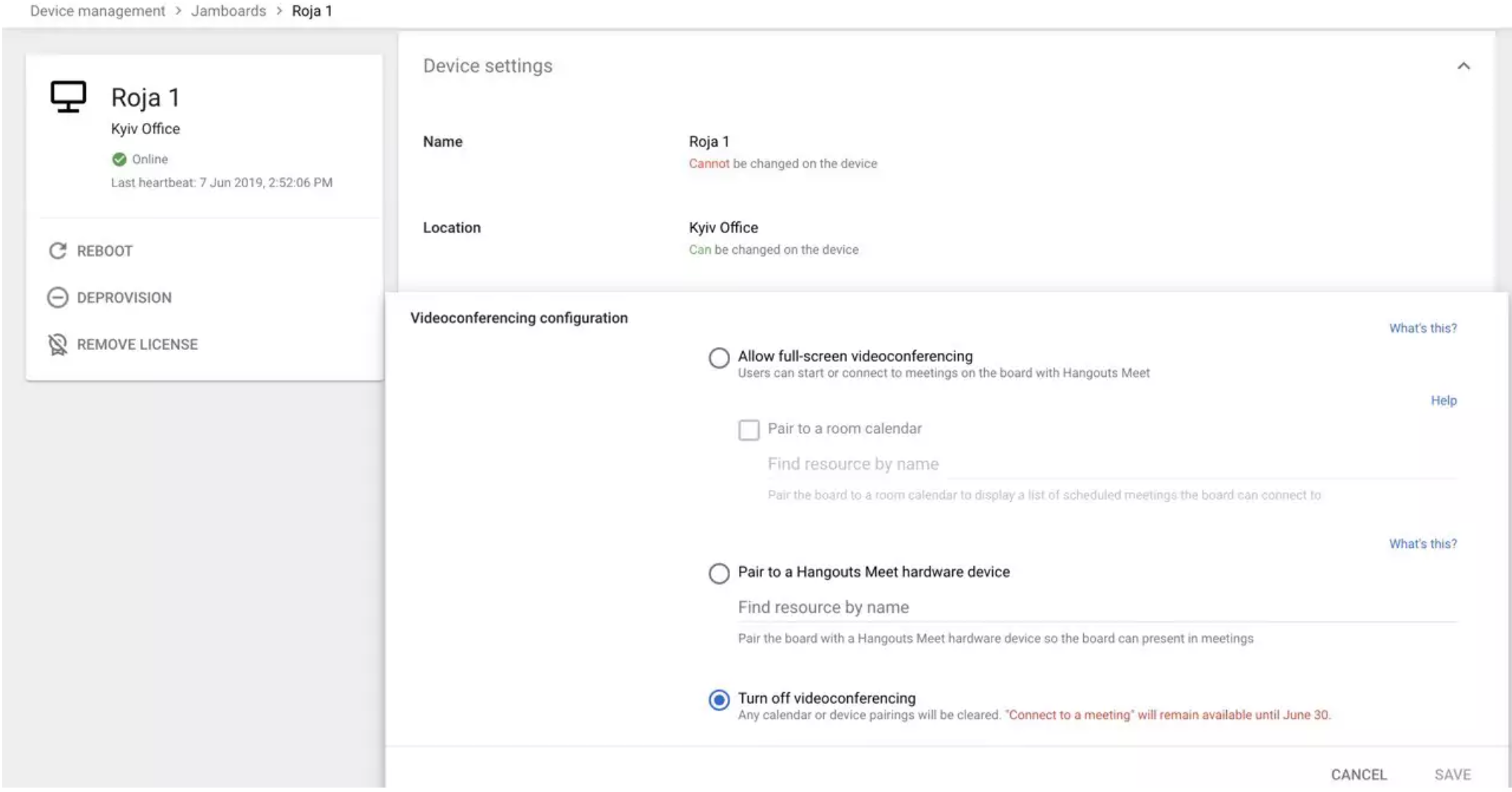 That's all! You will be ready to hold a meeting in just a few clicks. Integration with Hangouts Meet helps to reduce the amount of equipment required for videoconferencing, simplify transmission of your ideas to other members of your team and use creative abilities for collaboration.
Are you interested in Jamboard solution? Contact us in the chat, and our certified professionals will consult you and provide practical cases of using Jamboard.