It is very easy to get confused about the different terms used when working with complex cloud technologies. Some experts  even draw diagrams in their heads of how a multicloud operates. Google decided to make this visualization a reality, and created 5 cheat sheets for working with Google Cloud, which will make it easier for beginners in this business.
Data migration to Google Cloud
The first step when working with Google Cloud is migrating data. This is a complex and important process, which is simply and clearly explained in four general information transfer slides. You can also read more detailed information on data transfer in  this Cloudfresh article.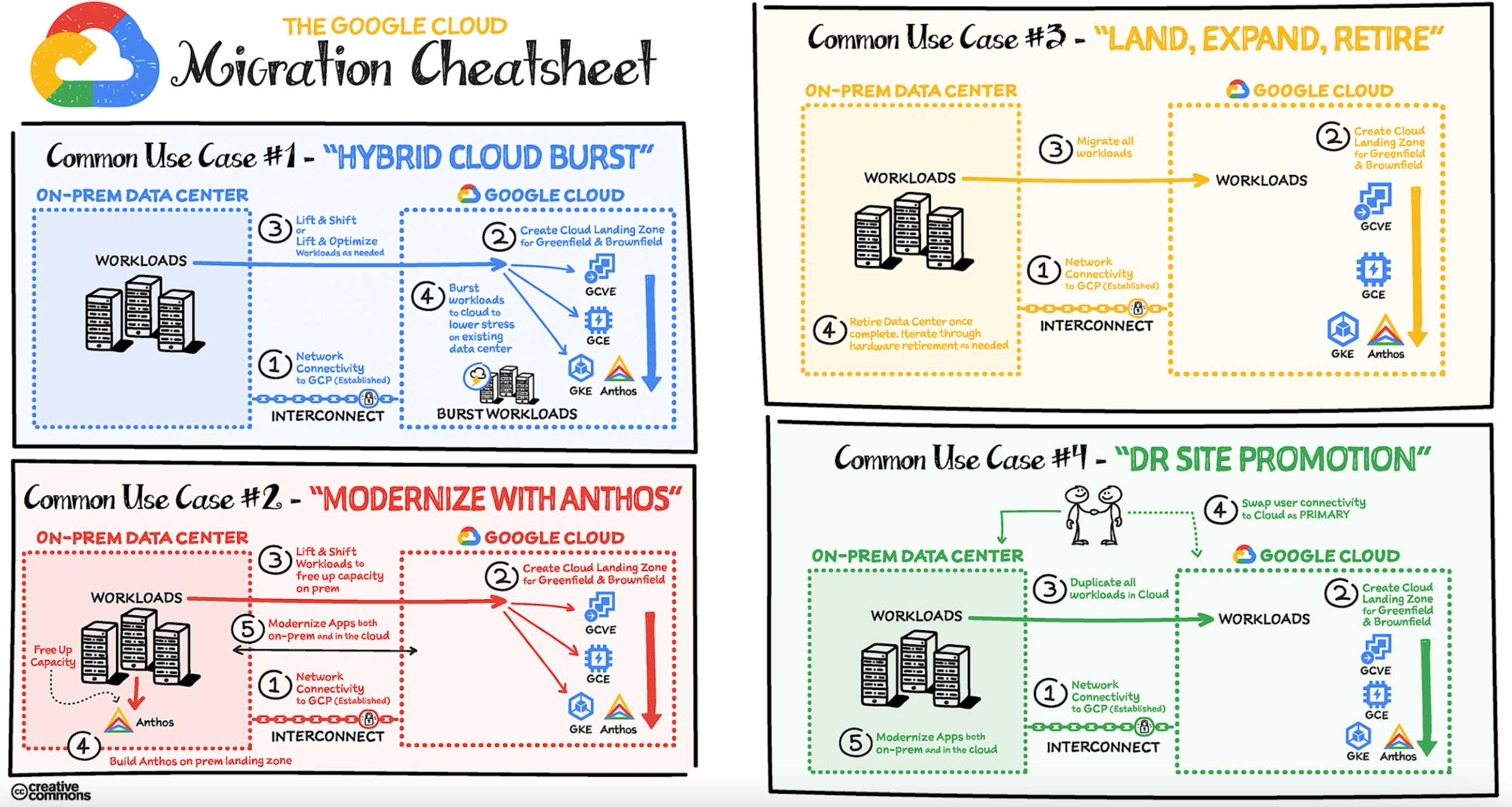 Migrating Apache Hadoop to Dataproc
Want to make the using and managing resources with Apache Hadoop and Spark easier? Then what about the Dataproc solution? The cheat sheet is a great way to show you how you can transfer your clusters.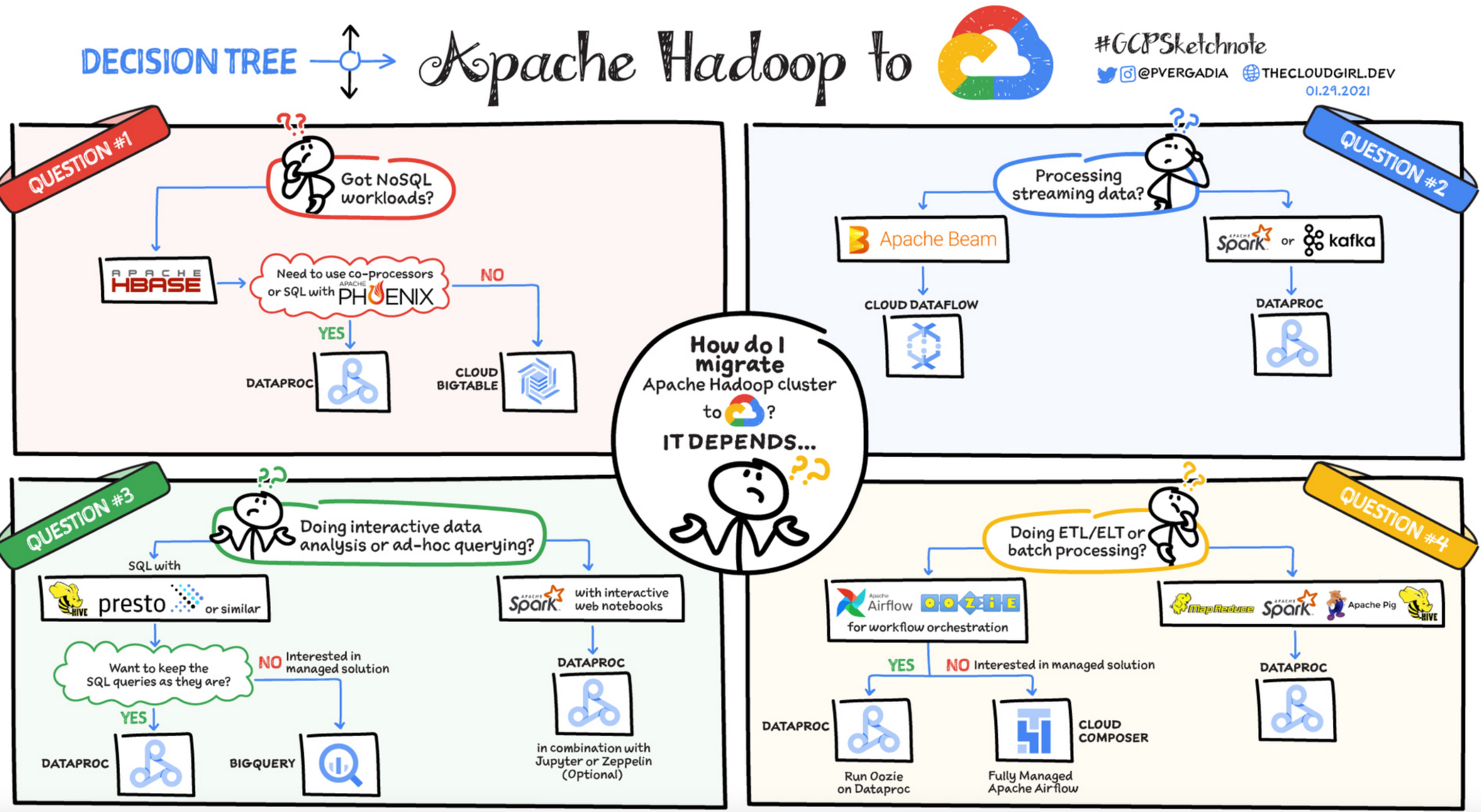 Block storage in Google Cloud
Google Cloud offers two block storage options: local SSD and persistent disks. The cheat sheet below will make it clear to you which way of storing information is best for you.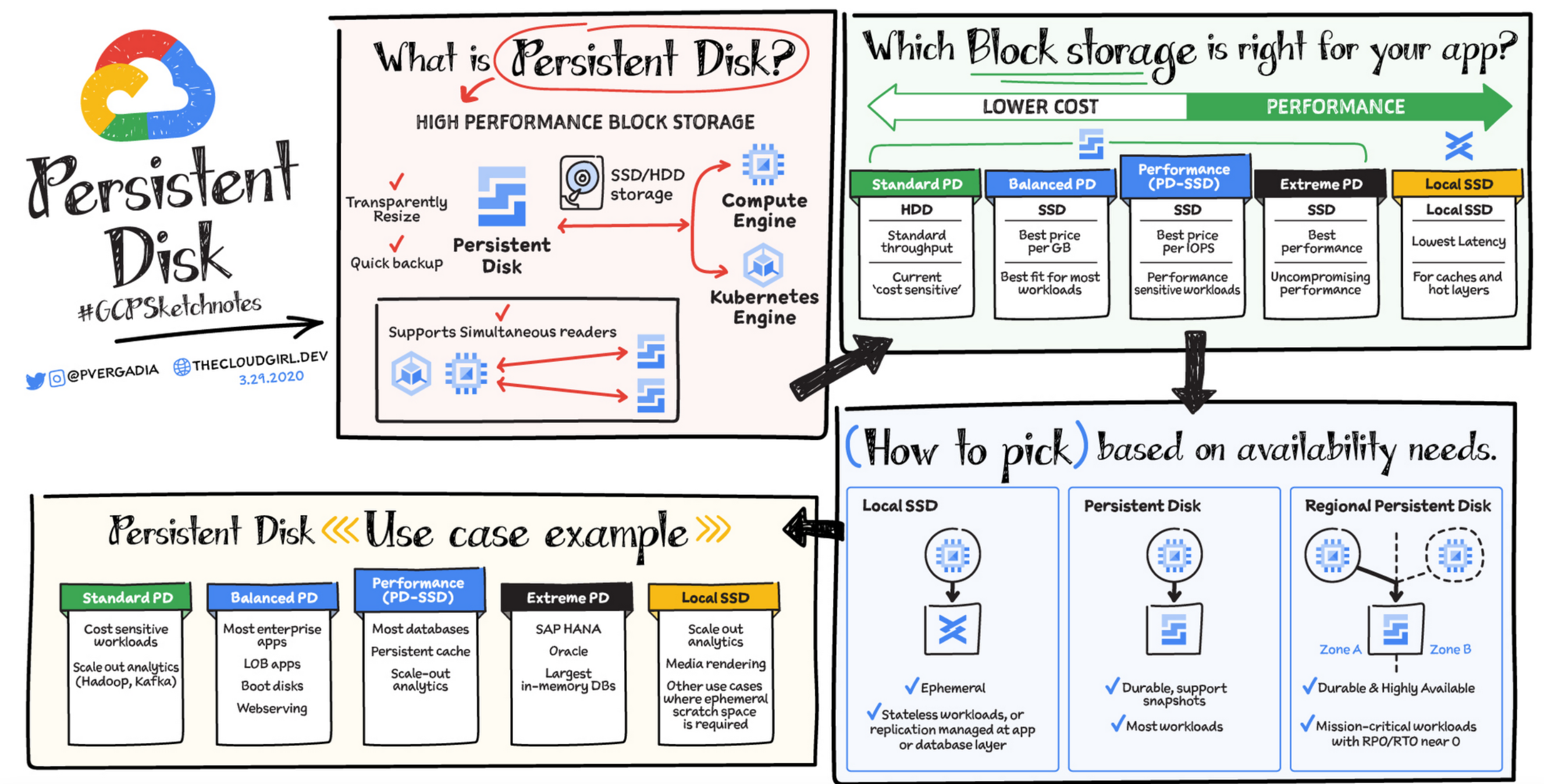 All Google Cloud Products
If you are a newbie in working with Google Cloud, then we suggest you familiarize yourself with the dictionary, which contains all Google products. This will perfectly help you understand how the Google ecosystem works and how  Google products are interconnected, and what exactly you need in this case.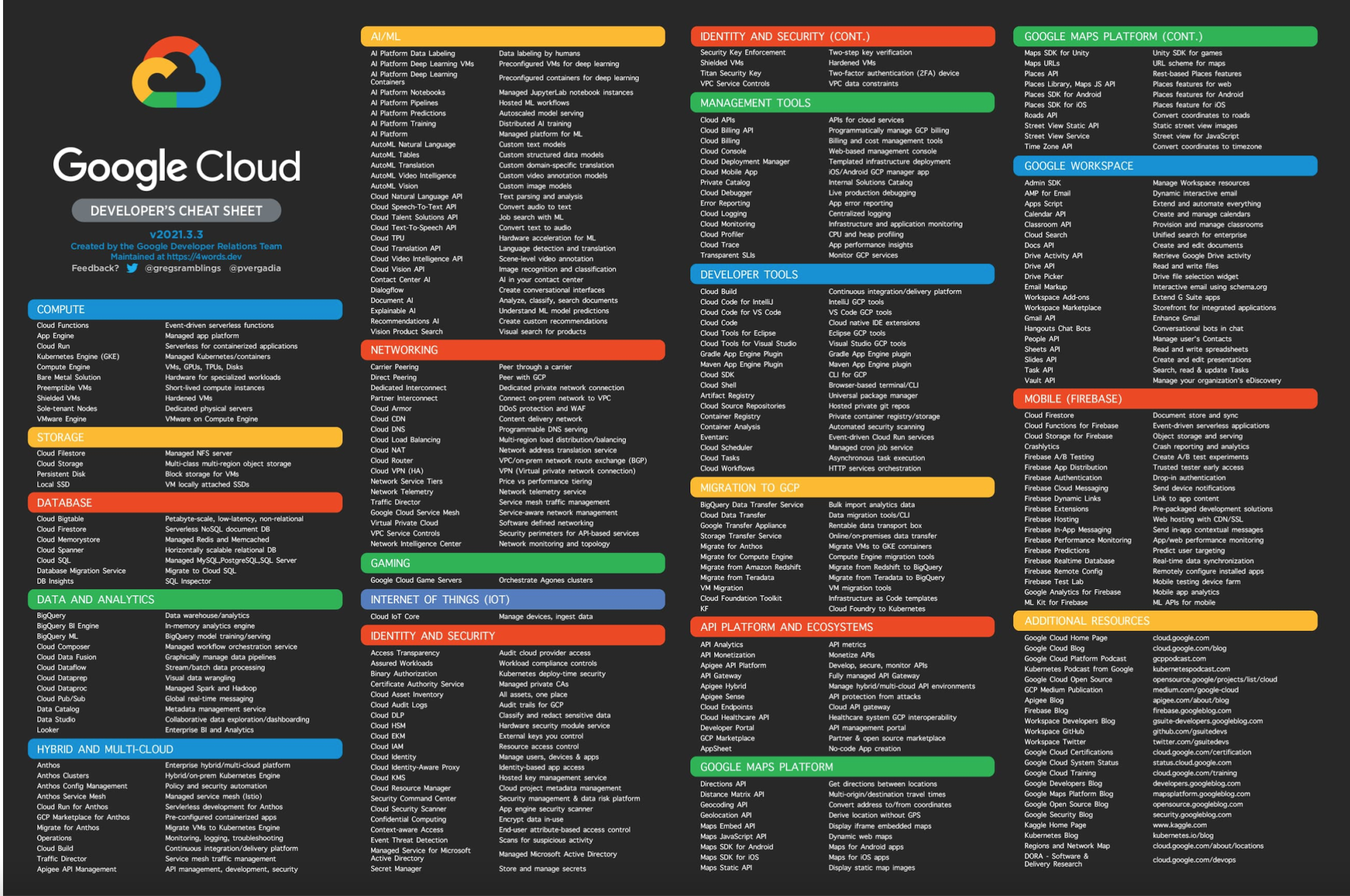 Of course, your main cheat sheet for using Google products is support from Cloudfresh — a unique center of expertise for Google Cloud, Google Cloud Platform, Zendesk, and Asana. For these products, we can provide you with the following services: 
Customization;

Development;

Integration;

Training;

License;

Support.
Our specialists will help you optimize your IT infrastructure, develop integrations for better system interoperability, and help create completely new structures and processes for your teams, while our support center will provide you with the best customer experience!