26.09.2023
Cloudfresh Partners Up with Okta for Enhanced Identity and Access Management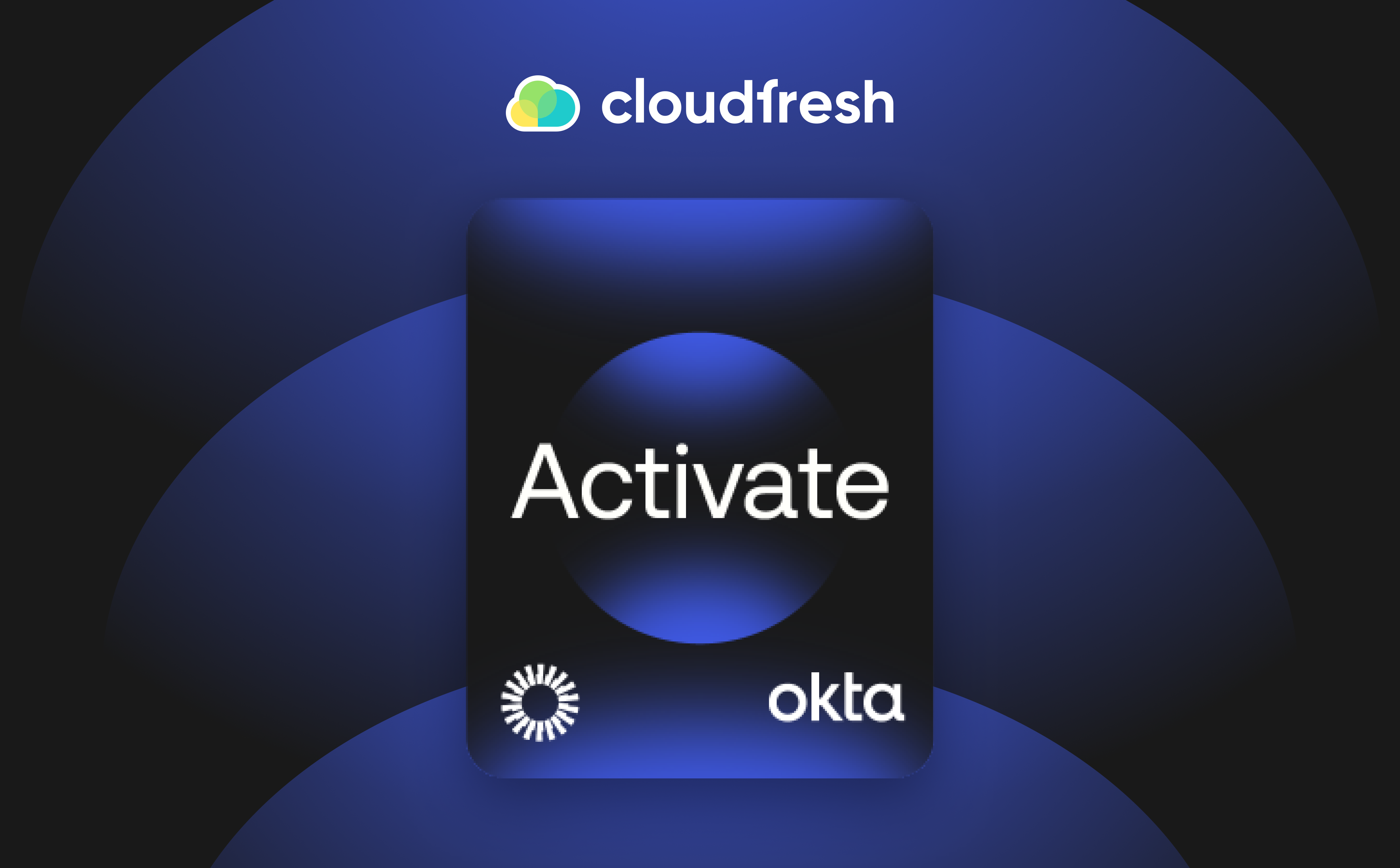 We are thrilled to reveal that Cloudfresh, a Global Google Cloud Premier Partner, Zendesk Premier Partner, Asana Solutions Partner, GitLab Select Partner, and Microsoft Partner, has joined hands with Okta as an official Activate Partner. This partnership is all about taking identity and access management to the next level for businesses.
Okta, a renowned leader in identity and access management, offers a comprehensive suite of solutions designed to secure and streamline access to various applications and services. Now, Cloudfresh is ready to supercharge its services by harnessing Okta's cutting-edge tech.
As an Okta Activate Partner, Cloudfresh gains access to Okta's toolkit and resources, which means even better services for its clients. That translates to beefed-up securit and smoother access control.
Cloudfresh is thrilled to partner up with Okta, known for being a hotbed of innovation in identity and access management. This partnership is a testament to Cloudfresh's commitment to staying on the cutting edge of cloud tech and ensuring clients have access to the best-in-class solutions around.
In today's digital landscape, nailing identity and access management is crucial. With Cloudfresh and Okta working together, businesses can secure their digital stuff while making sure everyone who needs access gets it — employees, partners, customers, you name it.
Stay tuned as we keep you updated on all the cool stuff coming from this partnership. Big things are on the horizon!