04.10.2023
Cloudfresh Expands Cloud Portfolio with Microsoft Partnership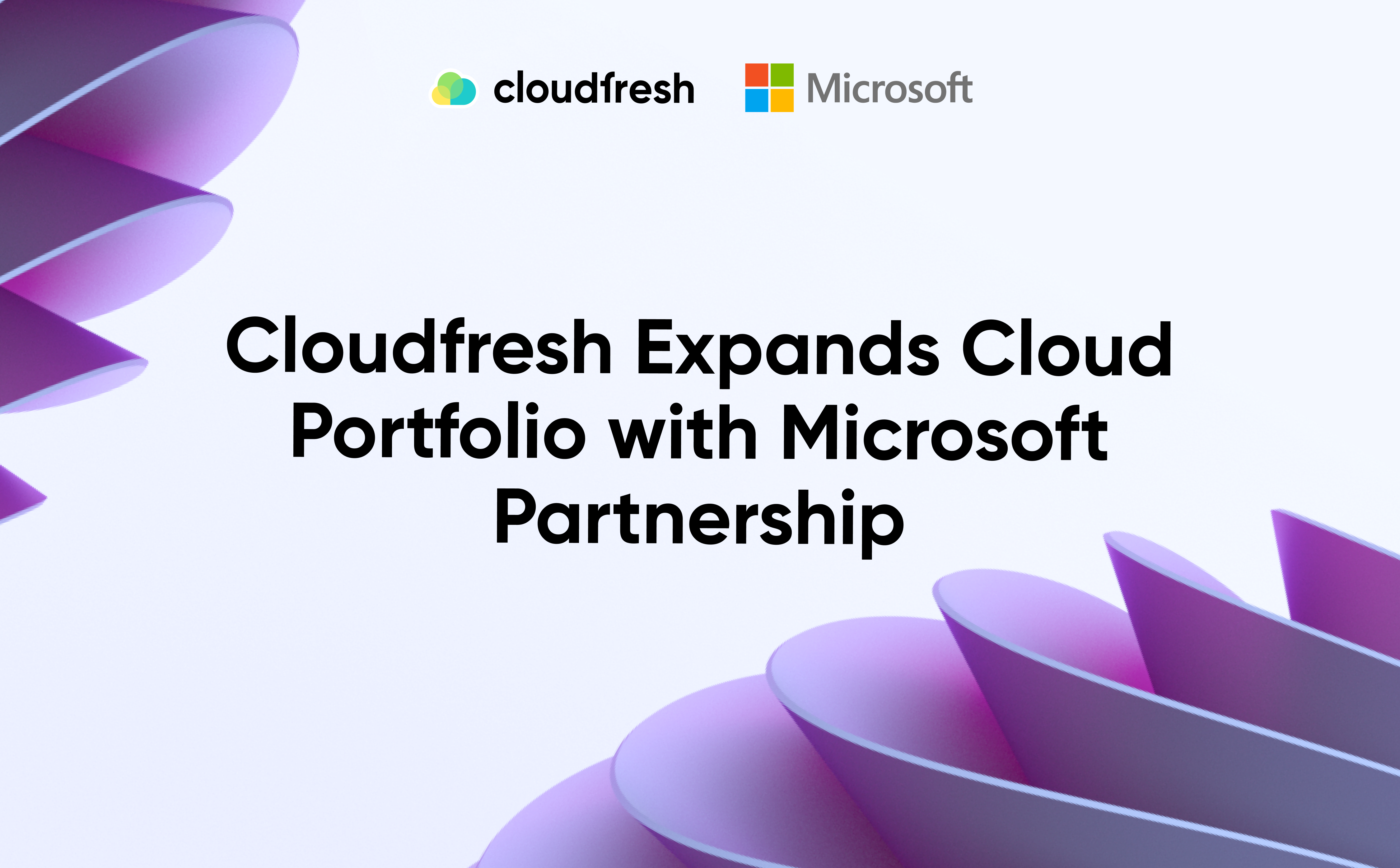 We are pleased to announce that Cloudfresh, a Global Google Cloud Premier Partner, Zendesk Premier Partner, Asana Solutions Partner, and GitLab Select Partner, has officially partnered with Microsoft, a renowned technology company.
This partnership marks a remarkable convergence in two pivotal domains: Microsoft 365 and Microsoft Azure products. Through this synergistic collaboration, we are not merely aligning ourselves with advanced technology; we are unlocking a vast realm of possibilities for our clients, offering them customer-centric solutions that empower their businesses.
By uniting forces with Microsoft solutions, Cloudfresh takes a giant leap forward in its mission to deliver best-in-class cloud solutions. This alliance equips us to provide our clients with the latest and most cutting-edge innovations in cloud technology, opening doors to new opportunities.
As we embark on this exciting journey into the future of cloud technology, we invite you to stay tuned and be a part of this transformative experience. You can harness the full potential of cloud solutions for your business's growth and success by reaching out to our team.