27.09.2023
Product Updates Digest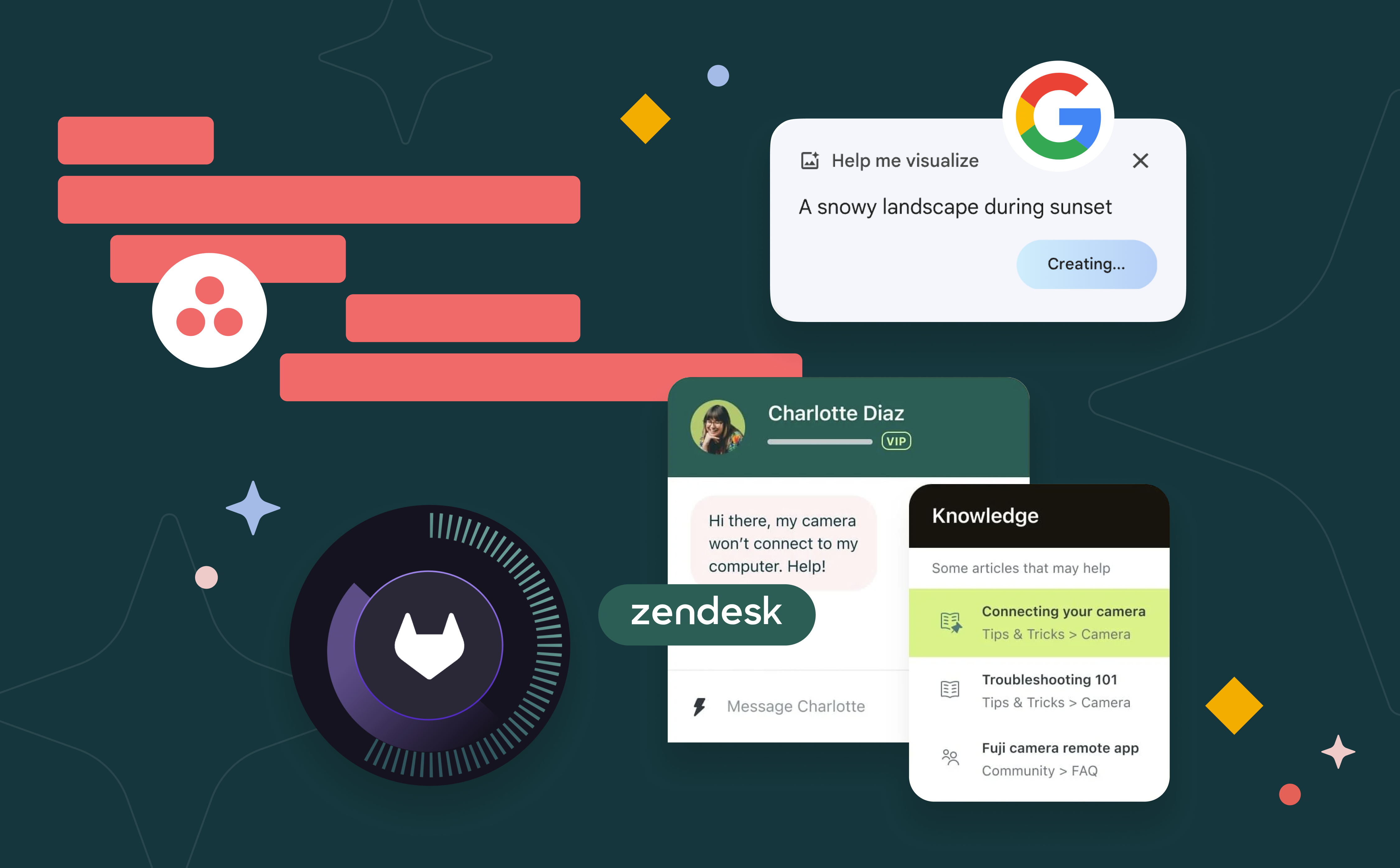 We're thrilled to bring you the freshest tech updates that will supercharge your workflow and spark your enthusiasm.
First up, Asana is in the spotlight with its September release! They've added some fantastic features, and we couldn't be more excited. You can check out all the details here: Asana September Release.
Our favorite feature? It's the Advanced formula custom fields that allow you to create intricate formulas with ease. Plus, don't miss out on the game-changing Gantt view. Get the full scoop here: Asana Gantt View
And speaking of groundbreaking tech, starting September 1st, Google Workspace Duet AI is up for grabs. Say hello to a new era of productivity and efficiency. Check out all the details here: Google Workspace Duet AI. Don't forget to fill out the form, and we'll grant you access to test these features for up to 30 days.
We're not done yet! GitLab Duo is here with an impressive suite of AI capabilities designed to enhance your workflows. Dive into the world of possibilities: GitLab Duo Features. Feeling curious? Watch our webinar to explore these innovations further.
And last but not least, consider the recently released incredible Zendesk AI functionality, which can provide invaluable assistance in enhancing customer support and service experiences: Zendesk AI.
But wait, there's more! Google recently announced a whopping 150+ updates during Google Cloud Next. Get ready for a tech revolution like no other. Check out the full recap here: Google Cloud Next Recap
Stay tuned for more exciting updates as we continue to bring you the latest in tech and innovation. The future is bright, and we're here to make sure you're part of it!