How Google Workspace (ex. G Suite) helps EVO team create the best eCommerce projects
About The Customer: EVO is the largest Ukrainian product IT-company, which was established in 2008. During this time the company has launched successful marketplaces for online shopping and ordering services: Prom.ua, Satu.kz, Bigl.ua, Shafa.ua, Crafta.ua, Kabanchik.ua, IZI.ua; electronic document management service – Vchasno, online platform for public and commercial auctions – Zakupki, Prom.ua. Every month on EVO marketplaces people make more than 2 million orders, and every second Ukrainian Internet buyer orders goods and services on their sites.
The Challenges: EVO is one of the leaders of the Ukrainian e-commerce market and one of the fastest-growing companies in Ukraine. To keep a high growth rate while remaining flexible and efficient, the company has focused on the digitalization of business processes and updating cloud solutions for teamwork.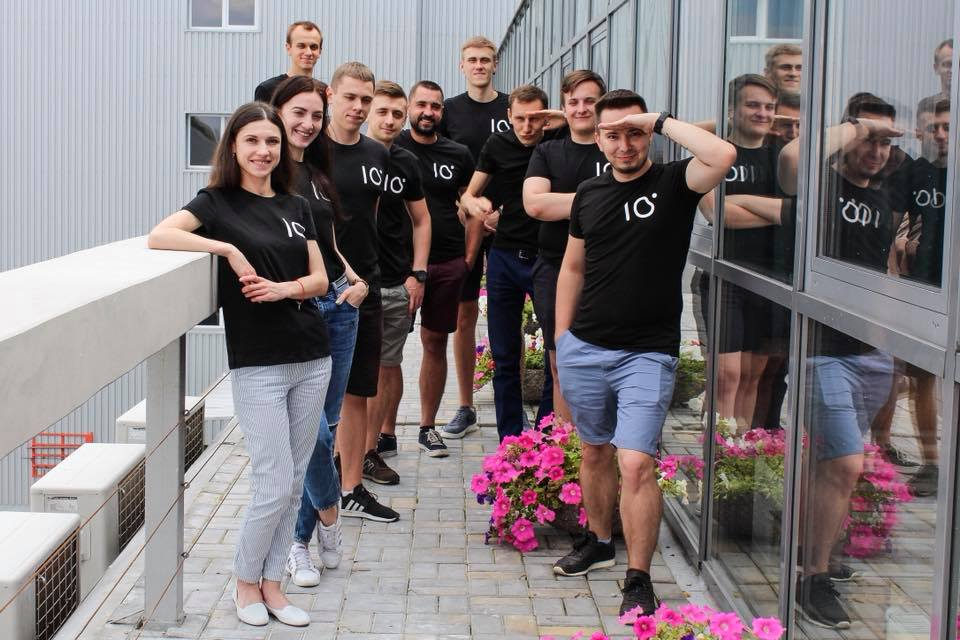 The Solution: More than 900 people work on creating and maintaining projects, and most of the communication takes place in Google Workspace (ex. G Suite).  Thanks to the fact that all the files are in the cloud, there is no need to constantly send them by mail anymore – just shuffle the document to the right people and add a comment or a task. In this case, all participants always work with the current version of the document and there is no need to search for it in the mail or on the computer. Tables with figures can be linked to the presentation and the information will be updated automatically. Collect feedback, quickly conduct a survey, instantly summarize the data – the company uses Google Forms for this. Due to the security settings of Google Drive and files, employees can create documents with different types of access for different groups of people: for example, "view" for everyone who has a link (for example, for partners), "suggest corrections" – only for company employees, and "edit" – for the owner. You don't have to be constantly distracted to click on "save" changes – everything is saved every second. All the history of changes is also saved and you can see who made what changes in the document and, if necessary, restrict the access rights. And the most important thing is that no matter where EVO employees are, they have all the information they need, whether they are at work, at home, or even 10 000 meters high, because Google Workspace (ex. G Suite) can also be used offline.
The Results: EVO has always kept up with the times and used the most innovative tools for the work of its team, in 2019 they decided to upgrade the package of cloud solutions and connected Google Workspace (ex. G Suite) Basic. Using cloud services made it possible not to hire new employees to support and maintain mail servers, not to waste time setting up a "workspace," as all new employees get a corporate account with shared data and the right settings. If an employee changes jobs – there's no need to migrate anything, just redirect to a new account. For EVO company speed is critical, and it's hard to evaluate, but, as the company says, not to make unnecessary actions is invaluable.
Partner role: Cloudfresh Google Cloud Team was fully responsible for EVO's migration project to Google Workspace (ex. G Suite) Basic. Certified professionals were involved in planning, implementing best practices for using Google services, and assisting the client with data migration. As part of the project, cloud engineers from Cloudfresh conducted training for EVO's IT team. The purpose of such training was to help the client understand the intricacies of security settings, administration, and the nuances of individual services and reports. The Cloudfresh Google Cloud Team stays in touch with the client's IT team and, if necessary, helps resolve any technical issues regarding the use and integration of Google Workspace (ex. G Suite) Basic services.