Malicious bots and attacks on the software supply chain have tripled over the past few years. Therefore when working wiX th APIs, keeping your data secure should be one of your biggest priorities. 
Since the company's digital expansion, security attacks have become more frequent. Going digital helps to manage projects remotely and store information on the cloud, but at the same time it can be risky. Since APIs are the main component of digital processes, it's what is attacked most often. According to the API Economy 2021 report, the growth of suspicious traffic grew to 172%, and the number of enterprises using security systems increased by 230%.
Since  API security has become an important part of running any IT business, Google Cloud introduced Apigee X, which makes your digital world safer. 
How Appigee and Cloud Armor operates
Since the API is a shield for your information and digital assets, Google Cloud decided to combine the latest Apigee version with Cloud Armor to create an extra layer of security. The main goal of the collaboration between the two systems is to ensure that only authorized users have access to the digital data of your company.
The collaboration of the two systems made an excellent case for AccuWeather, the world leader in weather forecasting. First, AccuWeather needed an API for building the application and for monetizing data, so the issue of security was extremely important.
Thanks to the API, AccuWeather has been able to achieve more accurate weather data and a faster delivery of weather information to its customers. Thanks to a new level of security, the forecast company can serve more API requests now.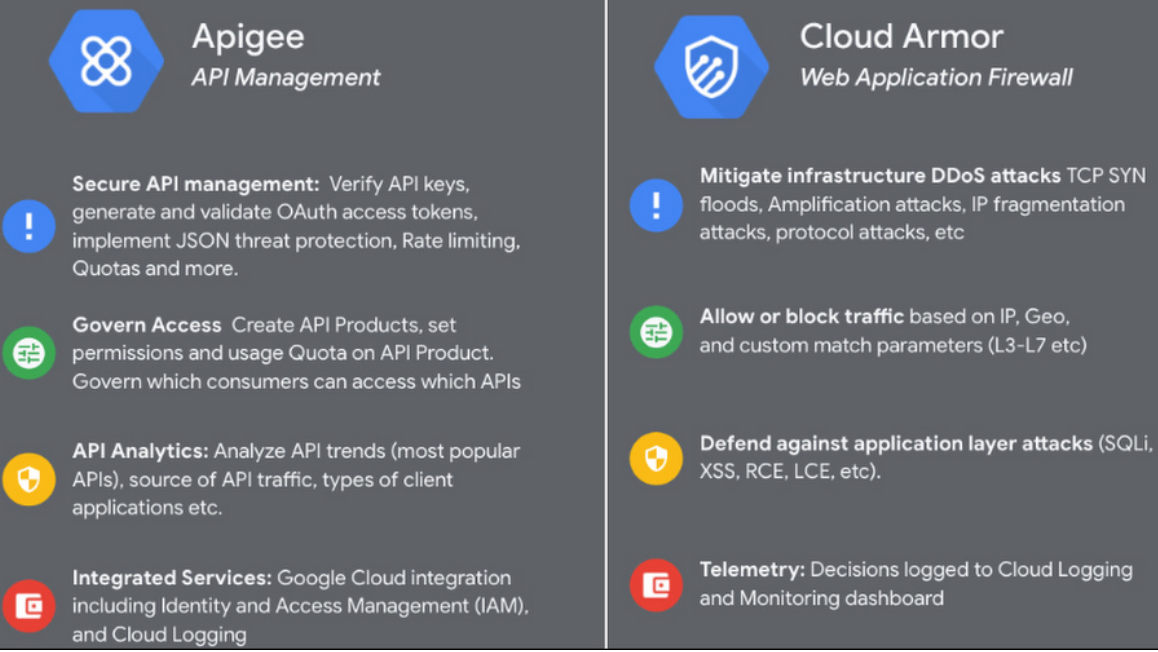 While Apigee X includes OAuth (Open Authorization) as well as security levels and API keys, Cloud Armor offers solutions such as:
DDoS protection;

Top 10 Risks Prevention of Open Web Application Security Project (OWASP);

Custom filtering level 7.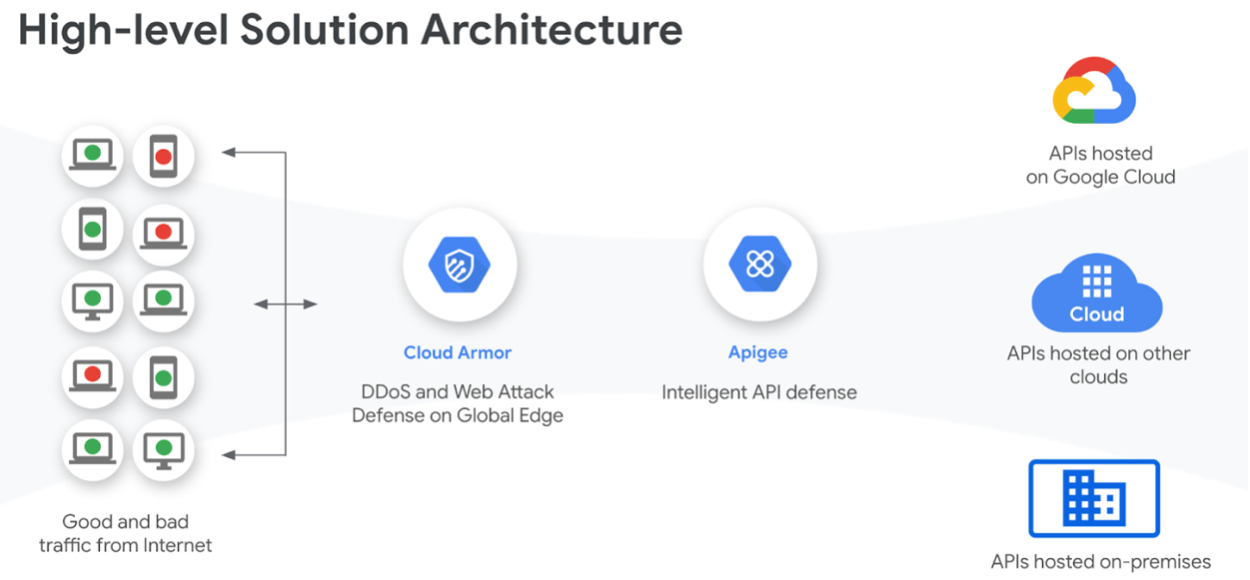 Both Apigee X and Cloud Armor provide multiple layers of API protection against fraud and other threats. This collaboration of systems allows you to freely use the API for your own purposes without fear of information leakage and digital data losses.
For more details on Apigee X and Cloud Armor use and integration for your API, please contact the Cloudfresh team that is a unique center of expertise for Google Cloud, Zendesk, and Asana. For these products we can provide you with the following services: 
Customization;

Development;

Integration;

Training;

License;

Support.
Our specialists will help you to optimize your IT infrastructure, develop integrations for better system interoperability, and help create completely new structures and processes for your teams, while our support center will provide you with the best customer experience!