One of the problems that any modern company has to solve is the storage and processing of a large amount of corporate data, the volume increasing yearly. Therefore, Cloudfresh believes that you should have a range of options for storing information to access it securely and quickly.
With flexible data retention options, you can optimize the total cost of ownership while meeting business needs. Therefore, one of the leading business requirements is the need to store large, rarely used data sets for several years at affordable prices while ensuring very high reliability and security. To meet this need, we are announcing the availability of a new type of data storage called "Archive" in Cloud Storage.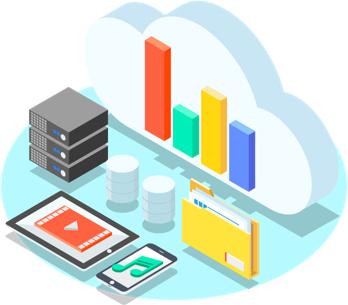 Introducing the Archive
The new Archive view in Cloud Storage is designed for long-term data storage at prices starting at $0.0012 per GB per month – and $1.23 per TV per month. If there is data that you open once a year, and the period of its storage is more than a year, then Cloud Storage "Archive" is the best choice.
This new type of data storage is designed to meet various business needs. "Cloud Storage's Archive view is a new feature that reduces the cost of long-term data storage," said Sinclair, Senior Analyst at ESG. "With the exponential growth of data, the businesses we speak with are looking for ways to better use the cloud for archive storage, at a lower cost, but with the same security and durability. Google Cloud gave them that opportunity. Enterprises with flexible, cost-effective storage options can effectively manage their storage wisely."
Unlike other archive solutions, our approach eliminates the need for a separate search process. Instead of waiting hours or days, Archive provides instant (millisecond) access to data. Accessed and managed using the same consistent set of APIs used in our other forms of cloud storage, fully integrated into Object Lifecycle Management. You will have the opportunity to reduce the Archive's content throughout the data's lifecycle without giving up direct access to it.
Here's an overview of how Archive fits into Cloud Storage views: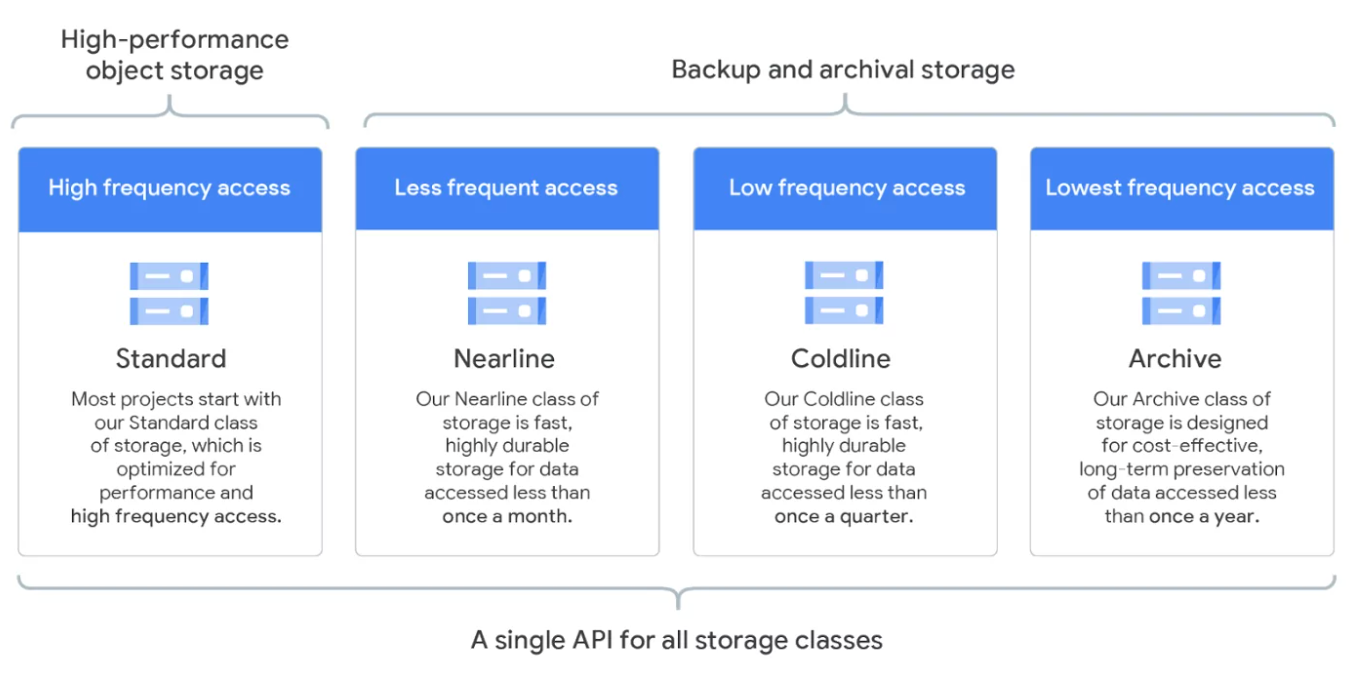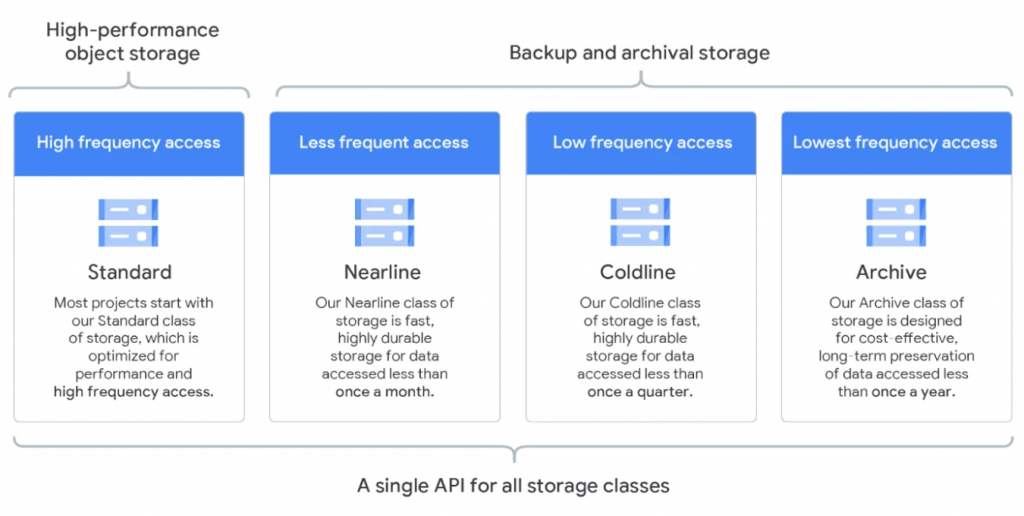 Archive Benefits:
Economically. Low cost starting at $0.0012 per GB per month.
Safely. All data is encrypted.
Reliable. Additional geo-reservation helps increase data availability and protect it from regional disruptions.
Instantly. Like all types of Cloud Storage, "Archive" is available with a millisecond delay.
Available. Suitable for both Google specifics and many cloud architectures.
On a large scale. Start storing small amounts of data and grow to exabytes. The same API for all kinds of data storage provides consistent access and control. Fully integrated with Object Lifecycle Management as TCO reduction never goes out of style.
Invariably. Applying Bucket Lock to "Archive" can help you achieve WORM compliance for long-term data retention.
Use the Archive to protect your data.

We often hear that customers have a lot of data that needs to be kept to comply with regulations and protect them. It is suitable to meet legal requirements for data content, especially in health and financial services. If maximizing availability and longevity is one of your most basic requirements, consider the "Archive," which will allow you to store your data with several automatic backup options. Use Archive with Bucket Lock to keep objects intact for a period that you can specify yourself. Considering multi-regional archiving, your data is stored regardless of geo-location.
Industries that will benefit from the Archive:
Education and science. To store study data;
Financial Services. For storing transaction archives, audit logs, and regulatory data;
Government. To store long-term archival data;
Healthcare. To keep electronic medical records and medical images;
Insurance. Storage of claims archive data, billing, and inspections;
Media and entertainment. To store media archives;
Security. Saving video surveillance data;
Telecommunications. To keep records of call details, billing, and customer service archives;
Transportation. For storage of satellite images and telemetry data of vehicles.
One of the easiest ways to get started with Archive Cloud Storage is to turn to Cloudfresh. Our certified experts will consult, install everything necessary for the infrastructure and help you develop a strategy for using cloud solutions and implement it in your business.