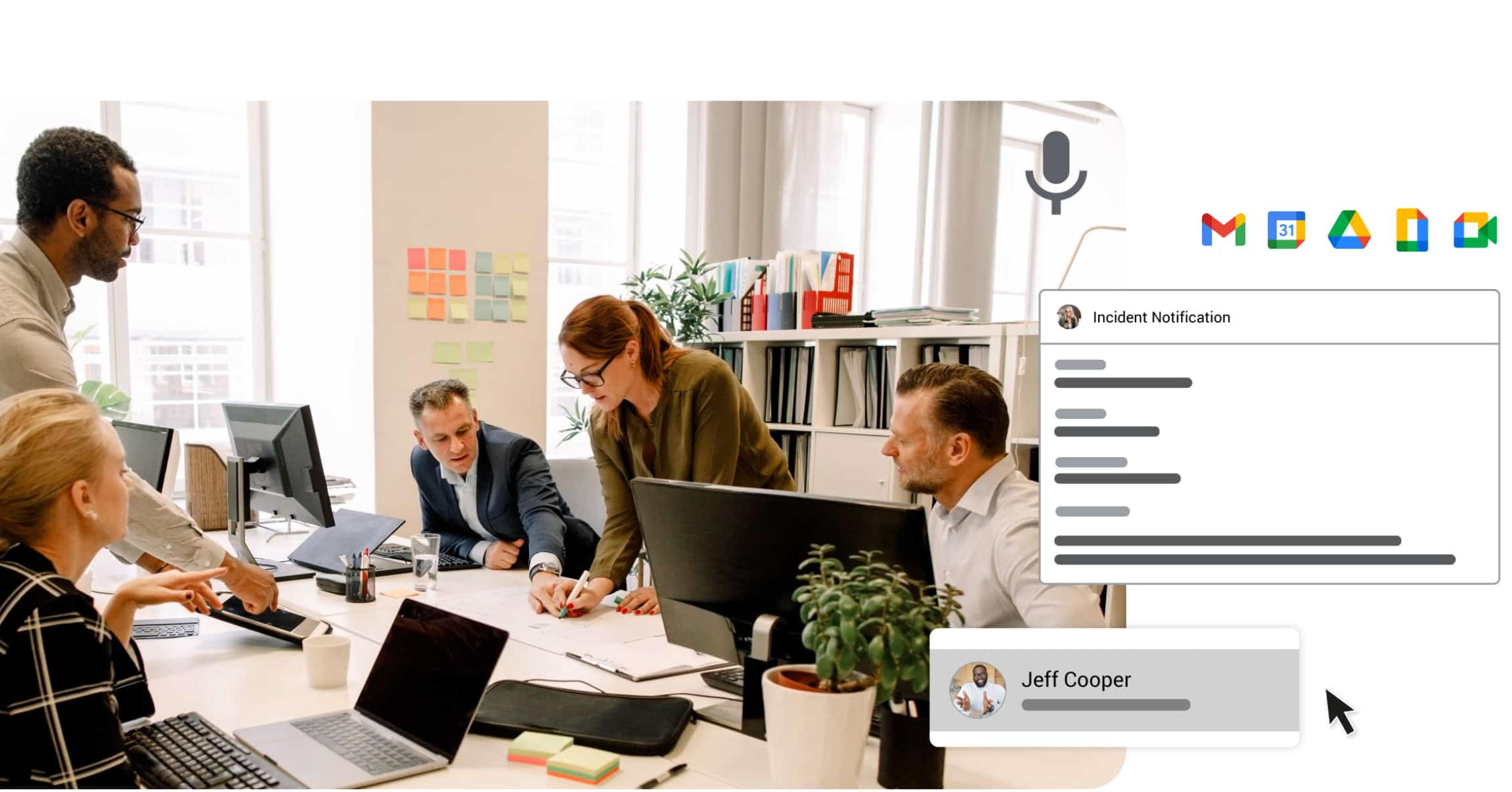 Businesses worldwide struggle to make their teams the most flexible and effective while meeting the upcoming challenges. Therefore, the solutions that permit teams of all sizes to stay connected, create content, and work together are of current interest in most organizations.
One of the robust solutions that can affiliate your team's work, allowing you to work effectively from any device and place, is Google Workspace (formerly G Suite). It is a flexible, innovative solution that helps people and organizations achieve more.
In this article, we would like to highlight the differences between Google Workspace (from now on, GWS) plans to alleviate your choice and to ensure you select the plan according to your business needs.
Google Workspace plans: price ranges
Google Workspace currently proposes to its users four different pricing and functionalities plans:
Business Starter: 7.20 USD (Flexible Price) / 6 USD (Commit Price) per user per month
Business Standard: 14.40 USD (Flexible Price) / 12 USD (Commit Price) per user per month
Business Plus: 21.60 USD (Flexible Price)/ 18 USD (Flexible Price) per user per month
Enterprise: to know the pricing, you should contact our sales team.
Companies with up to 300 users can purchase Business Starter, Business Standard, and Business Plus plans. Enterprise plans have no minimum or maximum number of users.
All the plans are straightforward, so it is easy to choose according to the list of functional differentiations. GWS gives its users comprehensible payment options, monthly or annually, with the possibility to switch between the two. Regarding the defined costs of each plan, it is also a piece of cake to forecast how much GWS will cost for your business and which plans will suit your company budget the most.
Google Workspace's plans functionalities
All Google Workspace's plans offer personalized corporate email addresses and collaboration tools like Gmail, Calendar, Meet, Chat, Drive, Docs, Sheets, Slides, Forms, Sites, and more. In our previous article, The Ultimate Guide to Google Workspace, we discussed all these GWS tools' functionalities.
Since all GWS plans have a secure email with corporate addresses, the Business Plus plan enables customers to save electronic documents for legal purposes. The Enterprise plan, having all the Business Plus features, also gives you the Secure/Multipurpose Internet Mail Extensions (S/MIME) for additional message protection.
One of the most popular GWS features is the advanced meetings experience possible with Google Meet. Here, the differentiation between plans is simple: the Business Starter and Business Standard plan propose meetings with up to 150 participants with a possibility of recording when Business Plus allows more than 500 participants, video recording, and attendance tracking. The Enterprise plan gives you all the Business Plus features and also makes it possible to use noise cancellation and do live broadcasts for users from the corporate domain.
The next, but not the least important, difference between different GWS plans is the storage.
Business Starter: 30 GB of storage space per user
Business Standard: 2 TB of storage space per user
Business Plus: 5 TB of storage space per user
Enterprise: as much memory as you need.
All GWS plans have some security and management features which provide users with two-step verification, rules for group management, additional protection programs, and others. However, Business Plus plan's users can also take advantage of the Google Workspace Migrate tool, which allows migration of large amounts of data of the service for saving, archiving, and searching data, Safe, and other features. Whereas in the Enterprise plan, the users will get many more tools achieving the highest level of work environment security and data protection, such as Data Leak Prevention (DLP), Cloud Identity Premium, and many others.
Every pricing plan enables GWS customers with standard support. When in Business Starter, users get just standard support, which provides service within four hours for P1 requests, 24/7 support for P1 level requests, and multi-channel support. At the same time, the Business Standard and Plus, who are also provided with standard support, can do a paid extension. With the extended support, besides all standard support features, the customers got highly qualified product technicians and support for third-party technologies.
Only one pricing plan initially includes extended support – the GWS Enterprise. Here, the users can upgrade their extended support to the Premium and get individual customer support, training for their teams, and others available only in this support type feature. Cloudfresh specialists also provide clients with GWS services, support, and training for the teams offering different types of Professional Service Packages. Please visit our Google Workspace support or contact our Sales Team to learn more about our propositions.
Which Google workspace plan is right for you?
With such  vast and diverse GWS functions, it is quite a fair question to ask which pricing plan is the most suitable for your business size, needs, and purposes.
Based on the lists of features of different GWS plans, the GWS Business Starter plan is most relevant for some organizations of small-size teams, with five or fewer members. This plan is most suitable for a business that needs a corporate domain with essential security and management features but does not need much storage space.
The Business Standard and Business Plus plans are pertinent for medium to large organizations that need a large amount of storage, a more advanced meetings experience with a more significant amount of attendees, and additional features. These GWS plans also suit the companies who want to obtain a higher level of security, admin controls, and work with data, or even want to take the possibility to extend their support if they need it. If you recognize your organization's needs, then it's better to consider these two GWS plans and learn more about their features.
And finally, the GWS Enterprise plan speaks for itself. This plan is the best work solution for large organizations. This plan will give you strong security features, data protection, the most qualified meetings experience, unlimited storage amount, and many other essential components to build the most effective, secure, and stable environment.
You are welcome to contact our Sales Experts if you wish to find out which GWS plan suits you the most.
Cloudfresh team is a unique center of expertise for Google Cloud, Zendesk, and Asana. For these products, we can provide you with the following services:
Customization;
Development;
Integration;
Training;
License;
Support.
Our specialists will help you optimize your IT infrastructure, develop integrations for better system interoperability, and help create completely new structures and processes for your teams, while our support center will provide you with the best customer experience!