26.06.2023
Introducing the Zendesk 2023 Pricing Update: What is changing?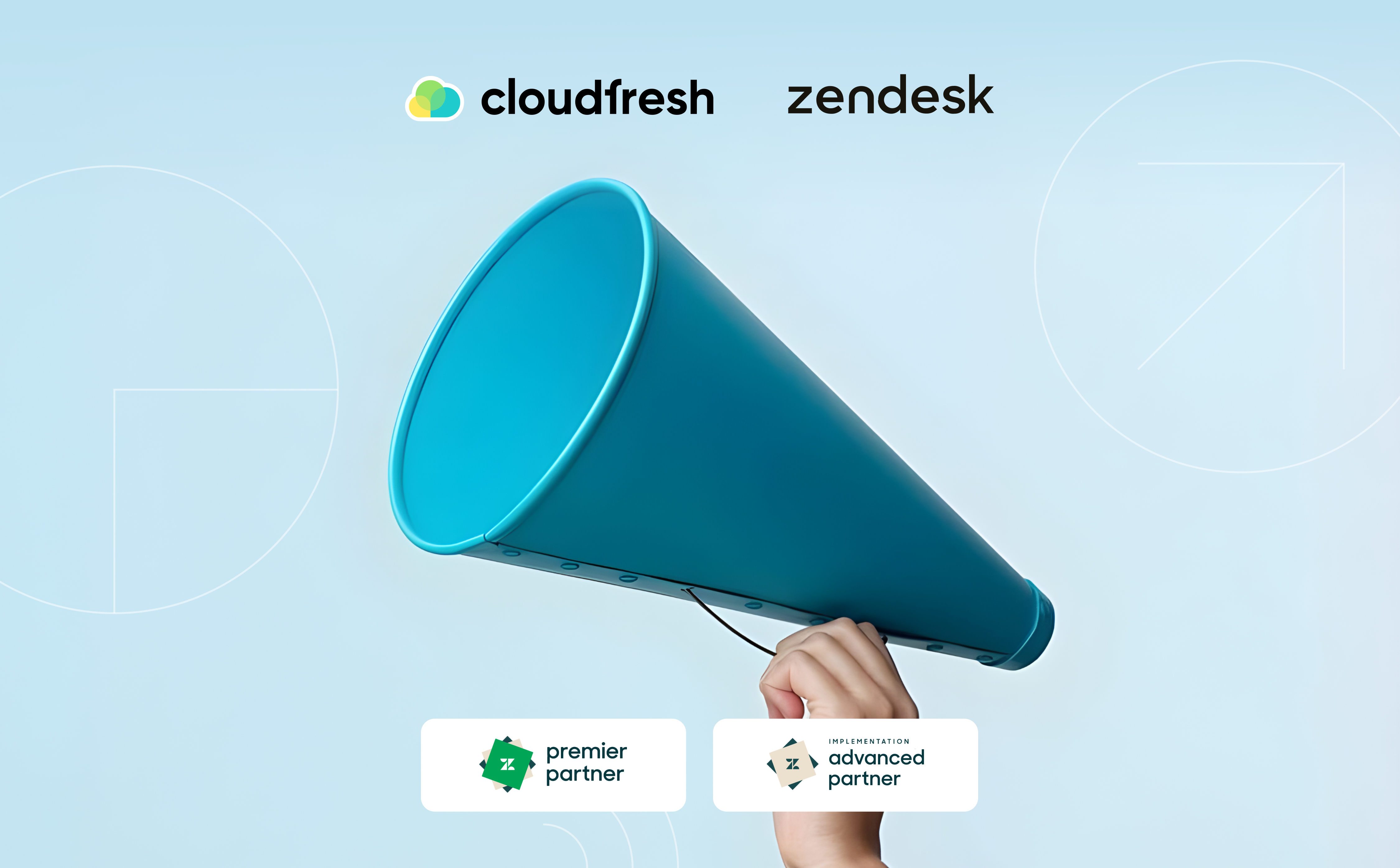 Starting from July 12, 2023, Zendesk will be implementing price increases. These adjustments are necessary to continue delivering new and innovative solutions, enabling you to enhance your customer service capabilities and provide exceptional support.
Since 2015, Zendesk has consistently improved and expanded its range of offerings, introducing over 80 new features and advantages. The commitment to providing exceptional customer experience solutions remains unwavering, with a focus on innovation, scalability, and security. As a result, Zendesk products deliver more value, empowering countless businesses worldwide to achieve heightened levels of success. 
Zendesk has implemented several changes as part of our ongoing enhancements:
Zendesk price for Support and Suite packages increases that vary across different plans on average to a 16% increase

For non-Support and Suite SKUs a 20% increase in prices (exclusions apply)
These pricing adjustments will come into effect starting from the next renewal after July 12, 2023. 
How much does Zendesk cost?
The new USD prices for Zendesk Suite and Support: 
Zendesk Suite
Plan 
    Annual – per agent/month
    Monthly – per agent

Zendesk Suite – Team

    $55

    $69

Zendesk Suite – Growth

    $89

    $115

Zendesk Suite – Professional

    $115

    $149

Zendesk Suite – Enterprise

    $169

    $219

Zendesk Suite – Enterprise Plus

    $249

    –
Zendesk Support
Plan 
Annual – per agent/month
Monthly – per agent

Support Essential

$6

$11

Support Team

$19

$25

Support Professional

$55

$69

Support Enterprise

$115

$149
Additionally, the following products will have a 20% increase to the current USD Annual price:
Chat

Talk

Explore

Guide

Gather

Sunshine

Sell

Additional add-ons (Includes but not limited to Sandbox, Data Locality, High Volume API, and Collaboration)
When does it come into action?
Starting from July 12, 2023, any renewals will be subject to the updated prices provided above. Additionally, all new purchases of Zendesk made after this date will also be subject to the revised prices.
What is the procedure for implementation? 
Here are a few scenarios illustrating the impact on customers who are billed annually or monthly:
Case 1: A customer who is on an annual plan, and renews their annual agreement on May 20, 2023, would lock in their agreed upon price for the next 12 months. On the next renewal, May 20, 2024, the customer would be adjusted to the new price.

Case 2: In the case of a customer on a monthly plan, who receives billing on the ninth day of each month, they will receive an invoice on July 9, 2023, reflecting their current rate. However, when the customer's next renewal occurs on August 9, 2023, they will be charged according to the new price outlined in their invoice.
How can I lock in my current Zendesk price if I am a monthly subscriber?
To secure your current price, you have the option to switch from a monthly subscription to an annual plan. By doing so, you can lock in your price for a year.
Who will be affected by this change?
The following individuals will be affected by this change:
All new customers who purchase Zendesk after July 12, 2023.

Existing customers who choose to renew their subscription after July 12, 2023. 
What steps should I take?
Feel free to contact the experts at Cloudfresh for any additional guidance and support during your transition. We are here to assist you every step of the way.
Cloudfresh, as an official Zendesk Premier and Implementation Advanced Partner, is fully prepared to assist you in choosing the most suitable Zendesk packages and plans tailored to your specific requirements. We are committed to providing you with special conditions and ensuring advanced support throughout your entire journey with the solution.
Take the next step and unlock the full potential of your business with Zendesk. Contact our Zendesk consultants today to discuss your needs, explore our solutions, and start your journey toward success!