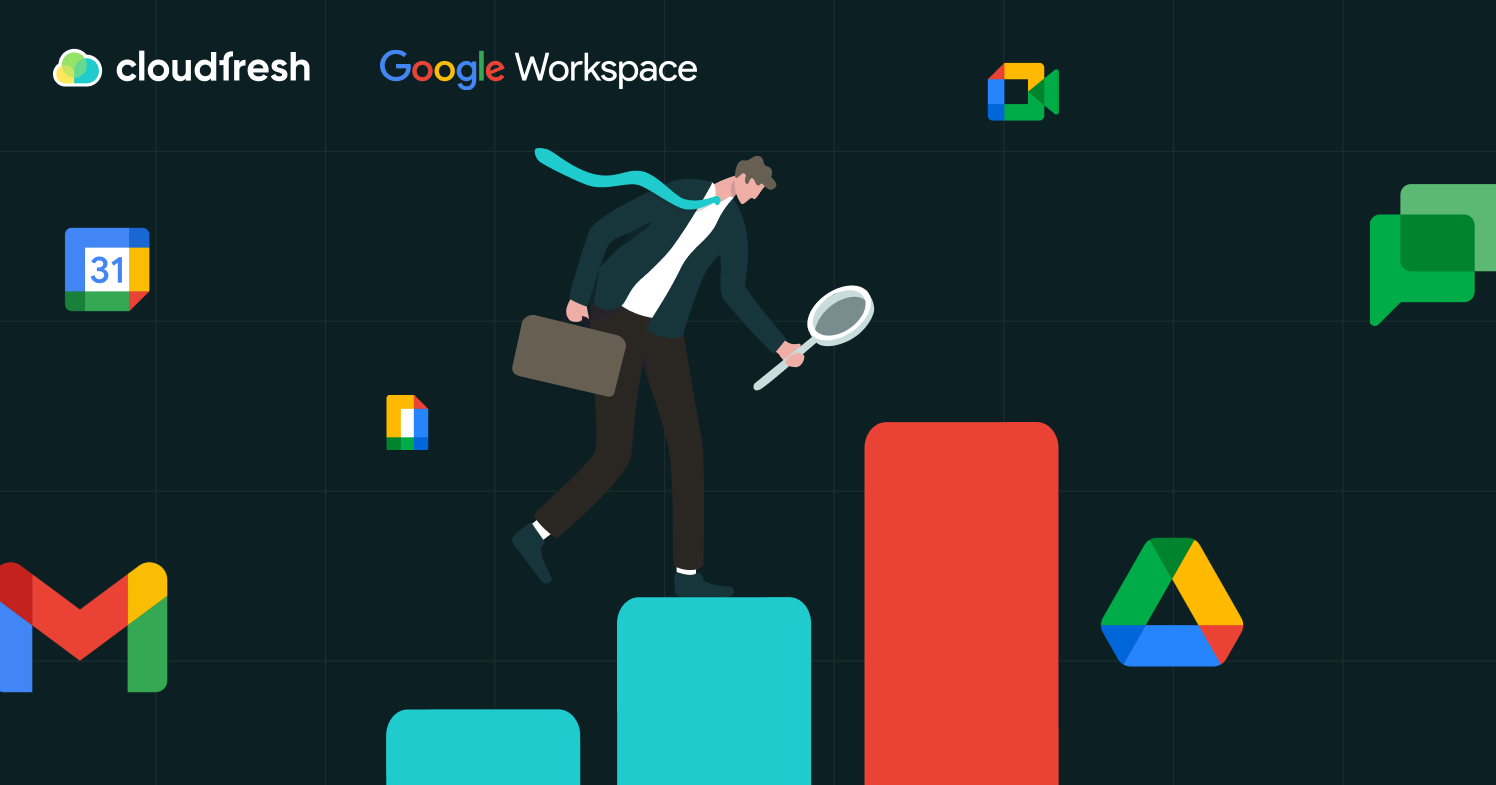 During the last year, Google Workspace team has delivered over 300 new features, from security and reliability improvements for large companies to upgrades of different collaboration tools for smaller teams.
A few weeks ago, Google Workspace announced the change of the pricing to meet the new value of its products and to expand commitment options with the lowest prices freezing for the customers.
What is changing?
Firstly, Google Workspace is introducing the Annual Plan option for every edition. Most organizations can commit to a long-time agreement and, at the same time, lock their price-per-user at the lowest level.
At the same time, while adding industry-leading security controls and administrative features, the Enterprise Standard Plan commonly used by large companies is also increasing, including both Flexible and Annual Plans. However, there are no changes for the other Enterprise editions, including education upgrades.
Google Workspace Business Starter, Google Workspace Business Standard, and Google Workspace Business Plus plans are also touched with the recent updates. However, the changes influence only the Flexible Plan's users. It is the customers who are paying "as they go" and have no commitment to having the possibility to delete users anytime they want.
Here are the updated prices from these editions:
Business Starter – $7.20 instead of $6.00
Business Standard – $14.40 instead of $12.00
Business Plus – $21.60 instead of $18.00
The Annual Plan prices for these licenses are as the following:
Business Starter – $6.00
Business Standard – $12.00
Business Plus – $18.00
When does it come into action?
Starting from March 14, 2023, new customers can submit for the Annual Plan while the existing users can switch to it from the Flexible subscriptions.
To guarantee to the existing users a sufficient amount of time, the team makes the new pricing valid from April 2023 and, generally, through 2024. However, you should note that they depend on different factors, such as the number of licenses, agreement terms, and payment plans.
For more, the current changes will only affect the Google Workspace subscription with 10 or fewer licenses in January 2024.
How to hedge your business from the rising pricing?
Considering these Google Workspace's pricing changes, you still have some possibilities to avoid them and protect your business from paying more. Here are some of them:
1. Freeze your pricing with Annual Plan
As we saw, the annual subscription has become possible for every edition. One of the obvious solutions for customers to lock in their previous prices is changing from flexible subscriptions to the Annual Plan. Using this Plan, you commit to using the service for a whole year or multiple years while being billed monthly for a portion of the commitment. It's an excellent opportunity for organizations with a quiet constant, or scaling workforce. You should consider that you will not be able to decrease the number of subscriptions for the type of Plan but only buy additional licenses.
Please note that even if it needs to be done by April 11, 2023, it would be better to do it a few weeks sooner to ensure enough time for the agreement to come into effect.
2. Profit with the mixed packages
Due to the variability of the company's workflows and projects, the number of workers, and your current subscription number, some of the team members may need the functionality of Business Starter, Standard, or Plus while, at the same time, some other workers should be enabled with advanced security features and other Enterprise Standard benefits. It's not an impasse for your business.
You can always gain results while optimizing your cost with an opportunity to mix Google Workspace's editions according to the functions and needs of your workers and business processes.
As a Google Cloud Premier Partner, we can help you to deal with this kind of request by analyzing your current situation, informing you on the number of licenses that will suit your specific case, and enabling the business with the most advantageous mix solutions from different Google Workspace editions.
And even more! Once you decide what licenses are the most suitable for you and how many of them you need, you can also match them with the different subscriptions and choose the Flexible or Annual plans according to your project scaling and workforce's stability.
3. Gain more while upgrading your current Plan
Talking pricing is a vulnerable but crucial subject. Nevertheless, one of the essential aspects is the outcome for your business. We are offering our customers a two- or three-year contract when they want to upgrade their plans.
Using this possibility, you can assure yourself that even if the pricing changes in the coming years, you will freeze the actual prices and profit from a more advanced Google Workspace plan while paying less.
4. Get discounts with Enterprise Standard Upgrade
One of the most straightforward solutions to deal with the pricing updates is for companies almost meeting the 300 licenses. For them, switching to the Enterprise Standard Plan would be obligatory shortly. So, why not exceed this situation?
If you upgrade your edition by the end of March 2023, the new pricing will not affect you, and for more, you can benefit from our discount between 15 to 40 percent in particular cases.
As a Google Cloud Partner, we provide our customers with special offers and guarantee advanced support during all stages of their work with the chosen solution. To get expertise about your case, better understand your company's key objectives, and find the best solution, don't hesitate to get in touch with our Google Workspace Experts.
Having a team of certified Google Workspace experts, we created a set of Google Workspace Professional Services that we deliver to our customers to enable seamless and smooth usage of the solution.
Let's take advantage of the new Google Workspace updates and extend your possibilities with advanced collaboration solutions!