Running an entire company is not an easy affair, especially if the offices and departments of the company are scattered around the world. Asana is constantly expanding and knows best how to manage projects and create new tasks remotely.
Asana's marketing campaign provided a slight behind-the-scenes look at their workflow and gave some tips for managing a team remotely.
Diana Dvorkin
Diana is the general manager of product manufacturing who also creates demand. She communicates with all of the different marketing departments of Asana so it is especially important for her to be able to control all the workflow. This is what she says about Asana:
Asana gives you the ability to track the workflows of each team and each department separately without missing any crucial  details. Before moving all of her work to the platform, Diana worked and managed a project in spreadsheets with a lot of tabs. Naturally this approach to project management did not achieve  the desired result so many things were lost, confusion occurred, and it was difficult to manage individual  work projects. 

If you have a problem, discuss it with your colleagues. The best way is to get everyone together for a quick call on Zoom. Instead of looking for someone to blame and throwing tasks at each other, it is much easier to call your team and discuss all the work points so you can find the root of the problem and fix it. Since Zoom is conveniently integrated into the platform, there is no need to constantly switch between tabs and waste your time.

The best way to check your team's progress is to track progress in real-time. Asana makes it possible at the end of the week or at the end of the month to collect information about the work done and summarize it in the form of progress. This function also enables stakeholders to see their progress and most importantly, to see where they are headed.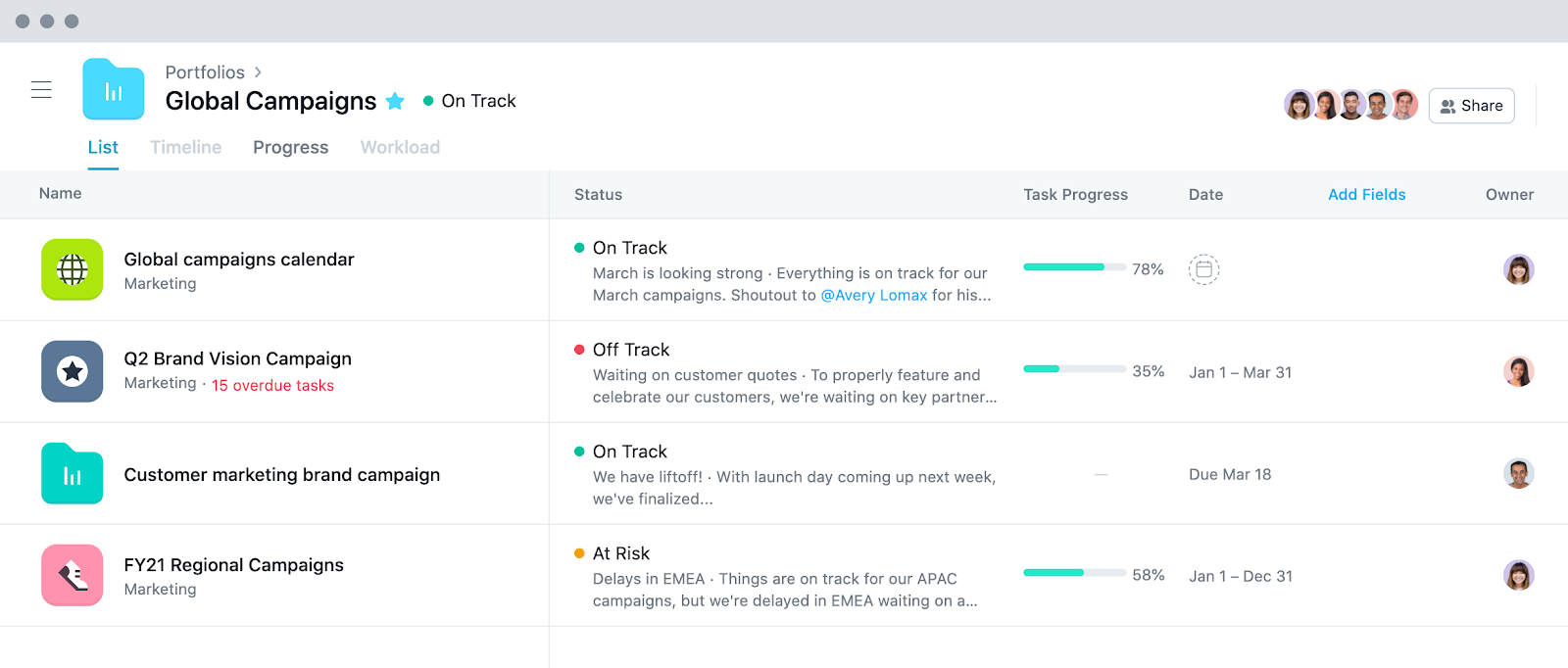 Ariel Ross
Ariel takes part in almost every creative process of the team, so the management of the visual part is well within his ability. His main credo at work is to evenly distribute the workload. 
Special forms and fields in Asana undoubtedly help to optimize the creative process. The most important thing for operational work with visuals is to set priorities as well as a clearly established technical task. Assigning the agreed details will help to avoid unnecessary meetings, calls and will simply save time.

Ariel prefers to store different tasks in dashboards of different teams so the tasks related to design and visualization are not lost amongst the heap of all the other tasks. This will help avoid the clutter and confusion of finding needed projects.

In order not to disrupt deadlines and stick to the original plan, do not raise expectations in advance. First decide how many days it will take for revision, verification, approval, and any other necessary stages to be completed. One more tip

—

always add a couple of days to the announced deadline so that you won't disappoint customers and not overestimate the capabilities of the team.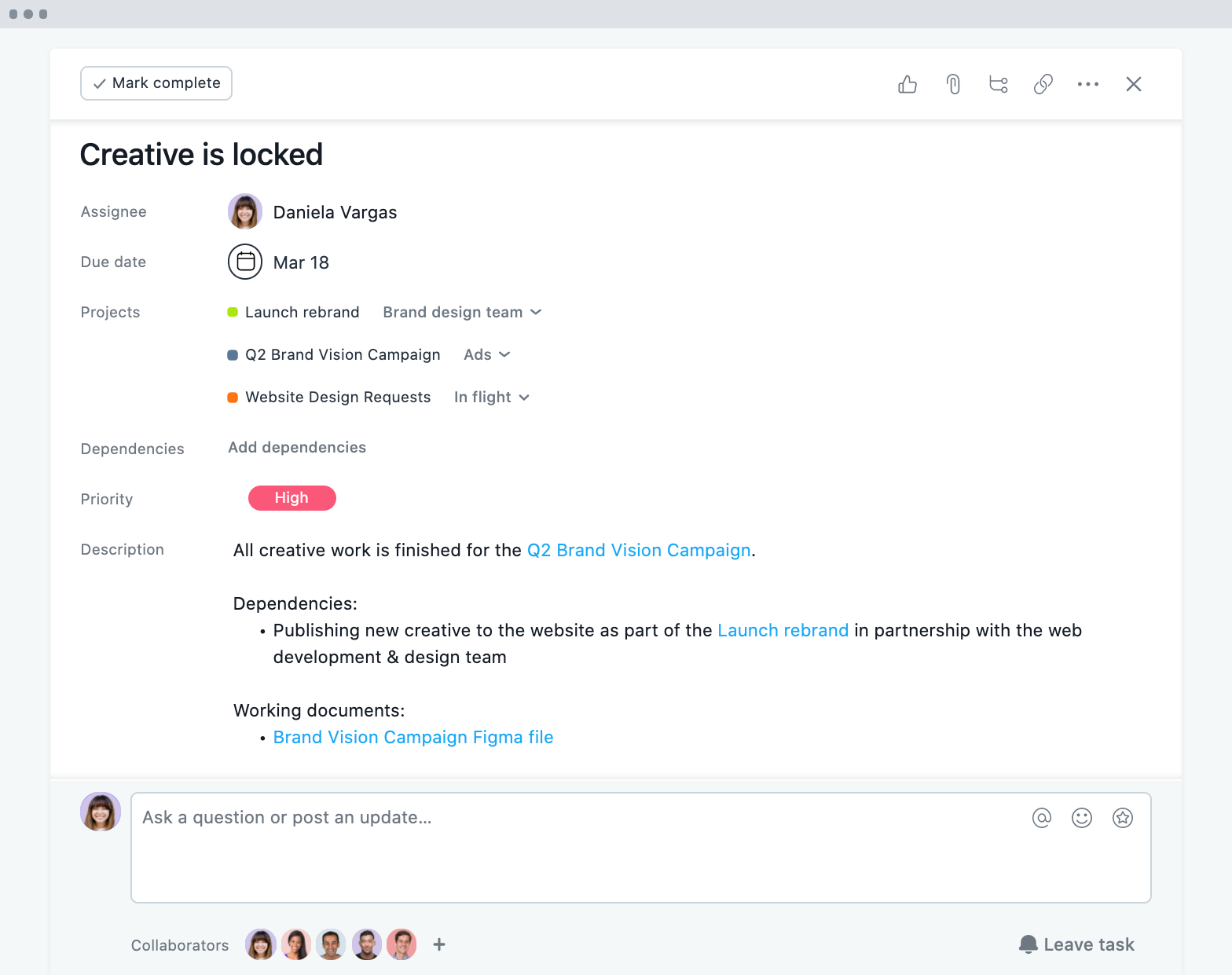 Logan LeVa
Logan is the general manager of all events inside and outside Asana. When Covid-19 took us all by surprise, Logan had quickly adapted to the virtual way of hosting events.
Asana hosts over 200 events annually and this year Logan has set a goal of hosting 226 events. A special event template in Asana helps to organize each event correctly. It will help you not to miss any important details before, during, and after each event has taken place. Using this template, you can hold so many events every year. It doesn't matter whether they are virtual or offline events, both can be managed using this template.

In order to do your job with an overall positive mindset, Logan LeVan advises embracing uncertainty because online meetings can be as unpredictable as live meetings.

Another tip for maintaining team cohesion is to conduct stand-ups. Stand-up is a good way to speak out and discuss problems with the team.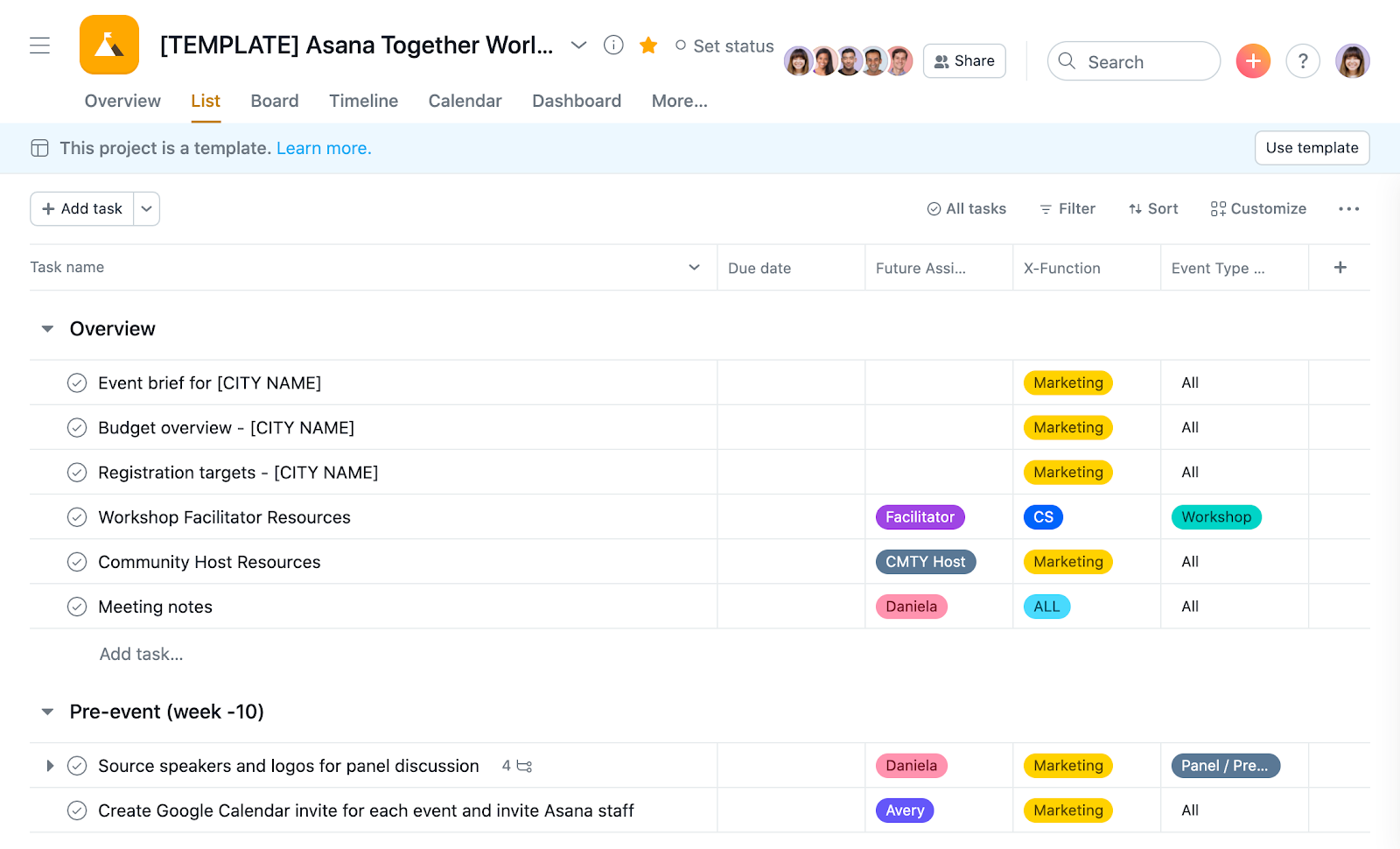 Asana is not only a team management platform. It's also a great way to make your workflow easier and not waste your time.
To learn more about how to get rid of unnecessary hindrances in your workflow and how to manage complex projects remotely, contact Cloudfresh for help and we will help you with all the principles of working in Asana.