On September 28, Cloudfresh and GDG Kyiv-Center invite you to Firebase Saturday with super experts from the Google New York office and the best from Ukraine!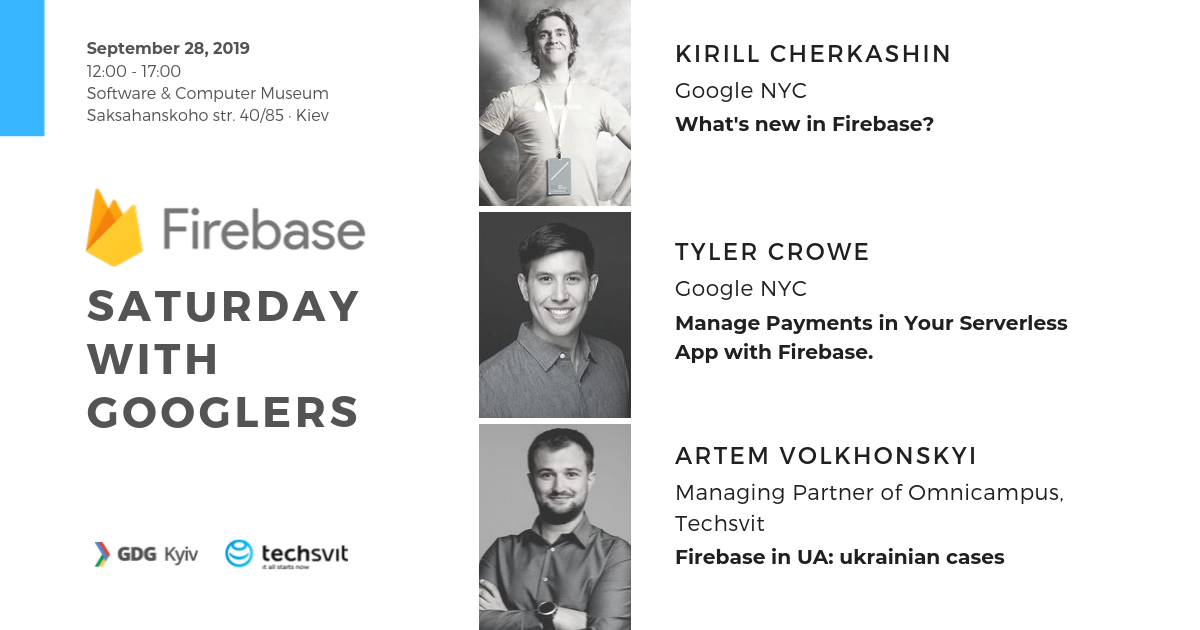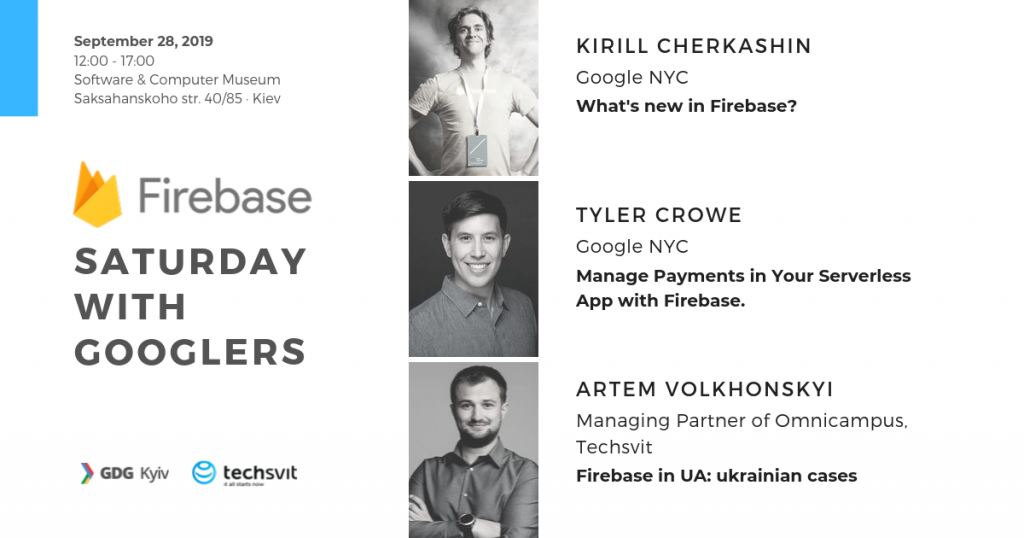 So, this Saturday, don't forget to take your laptops, because together we will:
Build a web app from scratch using Firebase and the Stackblitz online editor;
Lay out what's new at the Firebase Summit Europe;
Let's discuss Ukrainian experience on the example of Nova Poshta and Fishka applications;
In practice, consider the integration between Stripe and Firebase, which will allow you to do payment processing safe and convenient for you and your customers.
Speakers
Kirill Cherkashin, Google NYC.
Kirill works at Firebase, teaches Angular at Google, and organizes Angular NYC worldwide.
Tyler Crow, Google NYC
Tyler works as a Google Product Manager on the Firebase team. Its mission is to help developers build secure systems that protect user privacy and provide a high-quality developer workflow.
Artem Volkhonsky, Managing Partner of Omnicampus, Cloudfresh
Artem has been managing the digital projects of Nova Poshta for a long time. Now the focus of his attention is the transformation of business on the verge of a digital environment and points of contact with the client.
Who can join?
Anyone who wants to upgrade their knowledge of Firebase.
How to register?
You must be a MeetUp GDG Kyiv-Center group member or register using the link.
Where and when do we meet?
September 28;
From 12.00 to 17.00;
Software and Computer Museum Kyiv (Saksaganskogo st., 40/85).
Participation is free, subject to registration.