Be the first to learn how to provide your business customers with a first-class service while working remotely and get to know the customer support success story of Rocket, one of the leaders in the delivery service in Ukraine.
We will present you with CX trends 2021 (Customer Experience) and advise you with practical tips tailored to your region's business!
Sharing trends:
– Anna Menshikova — Enterprise Account Executive, Zendesk. Talk about the latest research and Customer Experience in 2021;
– Vitaly Bodrov — Head of support, Rocket. Share the secrets of how Rocket successfully builds an uninterrupted customer support system;
–  Vita Usatyuk — Customer Success Executive, Cloudfresh. Demonstrates functionality and life hacks of Zendesk.
Also, on the webinar:
– A lot of subject analytics and advice from the international leader in customer support – Zendesk;
– Gifts to the most active participants of the webinar;
– Free trials for using Zendesk and technical advice from Cloudfresh;
Register for the webinar using the link, and see you on September 9 at 16:00!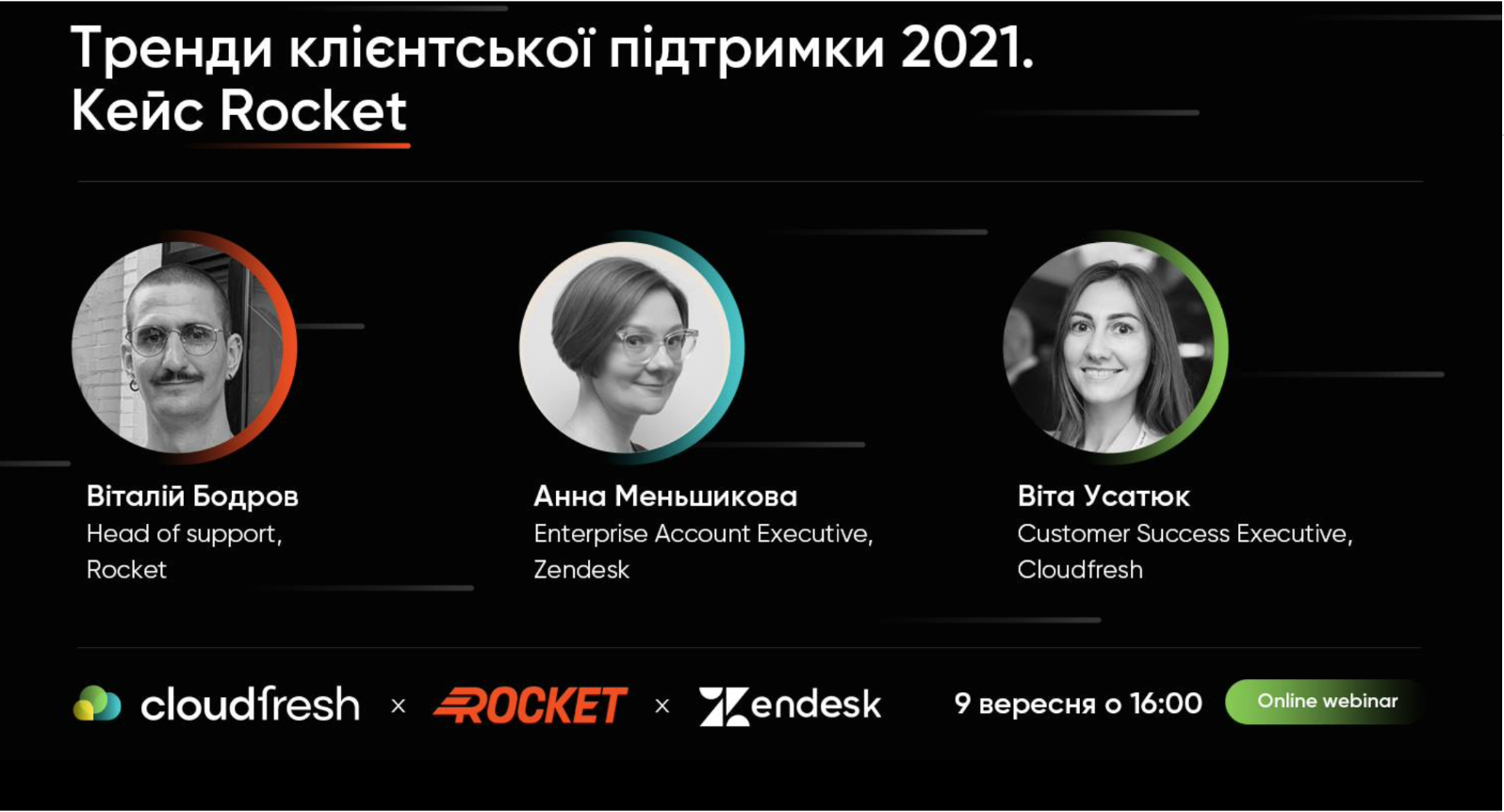 Webinar hosted by:
Cloudfresh is a global IT company providing cutting-edge digital transformation solutions and tools that improve efficiency, reduce IT infrastructure maintenance costs and help organizations solve complex problems in the information technology age.
Zendesk is a service-focused CRM company that creates software to strengthen customer relationships. The company has > 160,000 customers in 160 countries and territories, and connects over 100,000 brands with hundreds of millions of customers through telephony, chat, email, messaging, social channels, and more.