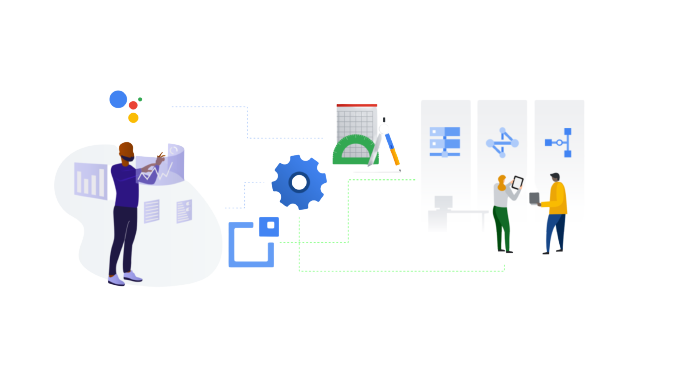 Looking back, we can see the huge coup. The reversal of our daily habits, rethinking the work process, the process of obtaining education, going shopping, meeting with friends, colleagues and communicating with the world. This rethinking was made possible by IT leaders who saw such an opportunity in the digital world.
These same leaders have given us the ability to use digital technology to safely work and communicate with each other. Now people all around  the world are collaborating with each other, organizing work processes and building a platform for communicating online.
Digital transformation
In leading companies, once the offices were closed, employees were not unsure about  what to do next, or where to transfer data now, or how to continue to work. They immediately started asking about how to create the right application to continue their work and how to create a common cloud for the sharing of information.
This transformation has helped not only to resolve the issue of the new multi-cloud, but also change the way of doing business in general. For example:
Papa John's announced that they are going to create a platform that will automatically view data 24/7 for faster response to customers;

Albertsons will add automated online shopping, automated product suggestions and shopping lists;

Airbus is rethinking its workflow and considering moving to a hybrid operating model.
At the same time, leading companies that have decided to move to digital platforms require high quality service and functionality, such as:
Fast workplace transformation without too much difficulty

Protection of all information and data

Unite all employees and provide them with free communication
All these changes are available through digital transformation, as well as through the transformation cloud, which simplifies several processes at once – transactions, communications, data exchange and security.
Large companies have long been using multicloud to protect their information from unwanted data blocking, to compare the quality of services, and to make information storage more reliable. Therefore, many of them already have experience using Google Kubernetes Engine and Anthos.

The use of multicloud makes data storage as secure and flexible as possible, especially if the company uses the Google Cloud architecture. Another criterion for flexible data management, and as a result, improved interaction between employees is the ability to quickly transfer data. For example, clients like Twitter, PayPal, The Home Depot, HSBC, and Stanford Medicine are merging their data across their organizations to deliver deeper AI-powered business intelligence.
With the Google Cloud, multicloud, businesses can:
Introduce remote collaboration and thereby bring your employees closer together;

Conduct secure transactions thanks to new payment protection methods;

Quickly exchange data within the company, even if the information is stored on different clouds.
Google cloud technology is already helping its customers improve their business 
The process of rethinking your business processes and the transition to digital platforms in general are important processes in building any business. Google's multicloud capability makes migrating your data safe and easy. Therefore, if you are thinking of transferring your business to a digital platform, and information to a cloud server, then contact Cloudfresh for help. The Cloudfresh team is a unique center of expertise for Google Cloud, Zendesk, and Asana. For these products, we can provide you with the following services: 
Customization;

Development;

Integration;

Training;

License;

Support.
Our specialists will help you optimize your IT infrastructure, develop integrations for better system interoperability, and help create completely new structures and processes for your teams, while our support center will provide you with the best customer experience!